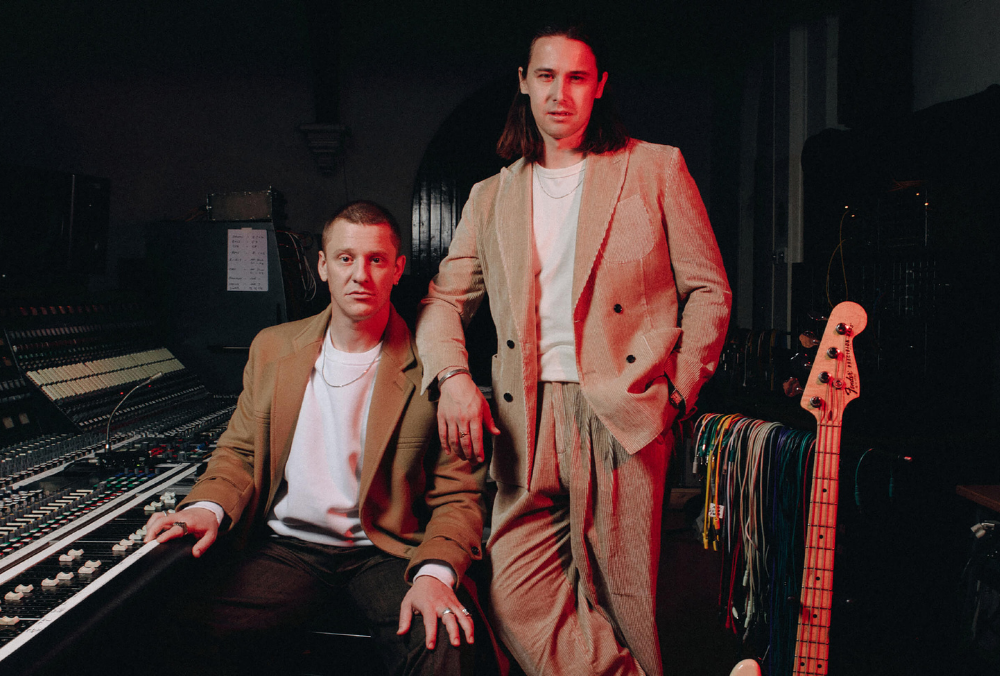 Jungle 's Volcano Album: Another Dancefloor Burner from the Masters of the Form
British duo Jungle has consistently pushed the boundaries of electronic music over the past decade, and their newest album Volcano continues this trend. Comprising childhood friends Josh Lloyd-Watson and Tom McFarland, Jungle infuses their distinct style with dancefloor-ready rhythms, soulful vocals, classic R&B grooves, and an air of slick coolness. With three albums already under their belt, Volcano marks their fourth offering, presenting an explosive and exhilarating mix of energy and joy.
The album kicks off with a bang, as the opening tracks "Us Against the World" and "Holding On" showcase Jungle's commitment to reshaping the soul and pop genres. Uninterested in conforming to the typical "DJ duo" mold, Lloyd-Watson and McFarland infuse their music with genuine analog emotion, resulting in a synthetic yet heart-driven sound.
Volcano doesn't rely on big-name collaborations to shine. Instead, Jungle enlists talented artists who contribute to the unique structure of each song. Notable guests include American rapper Channel Tres on "I've Been In Love," British producer Mood Talk on "Don't Play," and Sudanese-American rapper Bas on "Pretty Little Thing." These collaborations enhance the album's depth and creativity.
Throughout the album, Jungle masterfully captures the essence of summer with radiant jams that demand attention. Tracks like "Dominos" require the perfect temperature setting, resonating with a mantra of wonder and joy. "Palm Trees" transports listeners to the beach with its sound effects and warm basslines, creating a sonic escape.
While some tracks threaten to drift away with their lightness, such as "Back on 74" and "Good At Breaking Hearts," Jungle's dedication to crafting dance-inducing beats remains steadfast. "Every Night" keeps the disco rhythm alive, while "Coming Back" layers sounds and noises, inviting listeners to lose themselves in the music's infectious groove.
"Volcano" is a meticulous work that reveals more upon closer inspection. The album's attention to detail adds depth without overshadowing the primary focus: hooks and good times. From disco-infused rhythms to intricate instrumentations, Jungle strikes a balance that caters to both analytical listening and carefree enjoyment.
In the grand scheme, Volcano serves as the quintessential summertime album. It breathes life into classic beats and arrangements while retaining a fresh and modern feel. Jungle has found their creative sweet spot, effortlessly delivering standout tracks that invite the listener to escape reality and revel in the moment. If Jungle continues to release albums of this caliber, their musical legacy will undoubtedly endure.