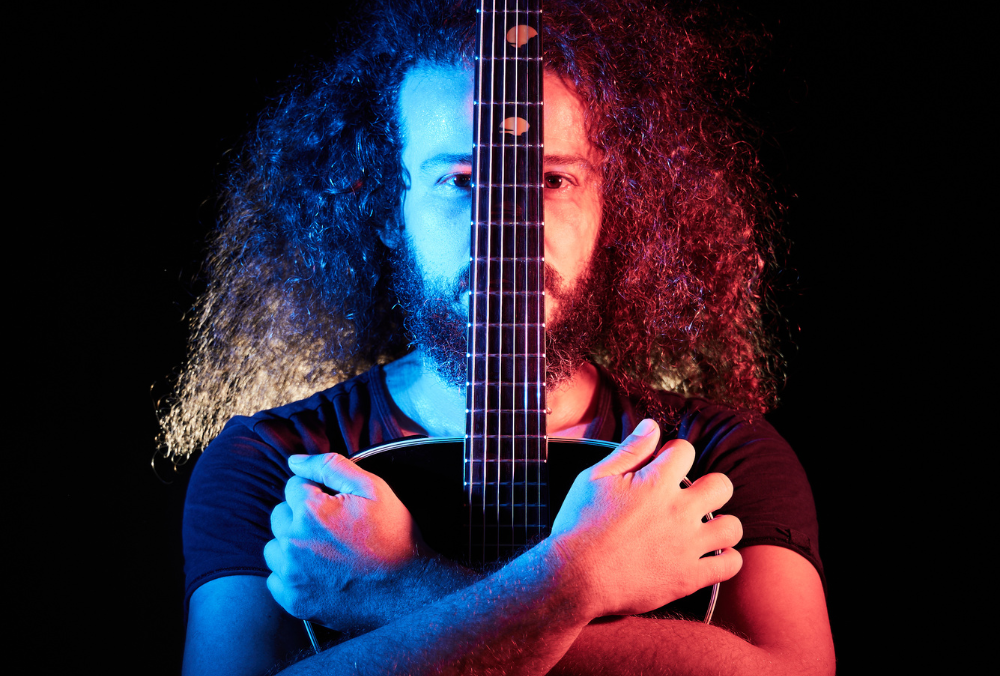 Exclusive Interview With "Sunflower" Artist Leandro Cury On The Depths Of Emotion And Cosmos 
Brazilian singer and songwriter, Leandro Cury's latest release, "Sunflower," delves into the complexities of modern communication and longing in the digital age, exploring the tangible experience of a long-distance relationship. While the track doesn't convey a specific message, it aims to provide comfort to those enduring similar emotional struggles. 
Accompanied by a captivating animated video created by Ariann, the visuals follow Leandro's avatar on a journey of yearning and nostalgia, complementing the song's themes. During our candid conversation, Cury also discusses his upcoming single, "Estrela," which promises an exciting connection with his homeland. 
His anticipated EP, Counting Constellations, primarily features Portuguese originals and interpretations of iconic Brazilian songwriters, reflecting his deep fascination with the cosmos and the intertwining of inner self and nature, which infuses his songwriting and performances with a unique emotional depth that evolves with each moment.
Check out the full interview below.
"Sunflower" delves into the intricacies of modern communication and emotional longing in the digital era. How do these themes resonate with you personally, and what message do you aim to convey to your audience?
"Sunflower" is the catharsis of a situation experienced in the flesh. It relates to trying a long distance relationship rather than digital longing for anything else. The song is the natural result of emotional hardship, there isn't any particular message aimed at the audience. However, there is an eagerness to comfort the hearts out there enduring similar emotional spaces.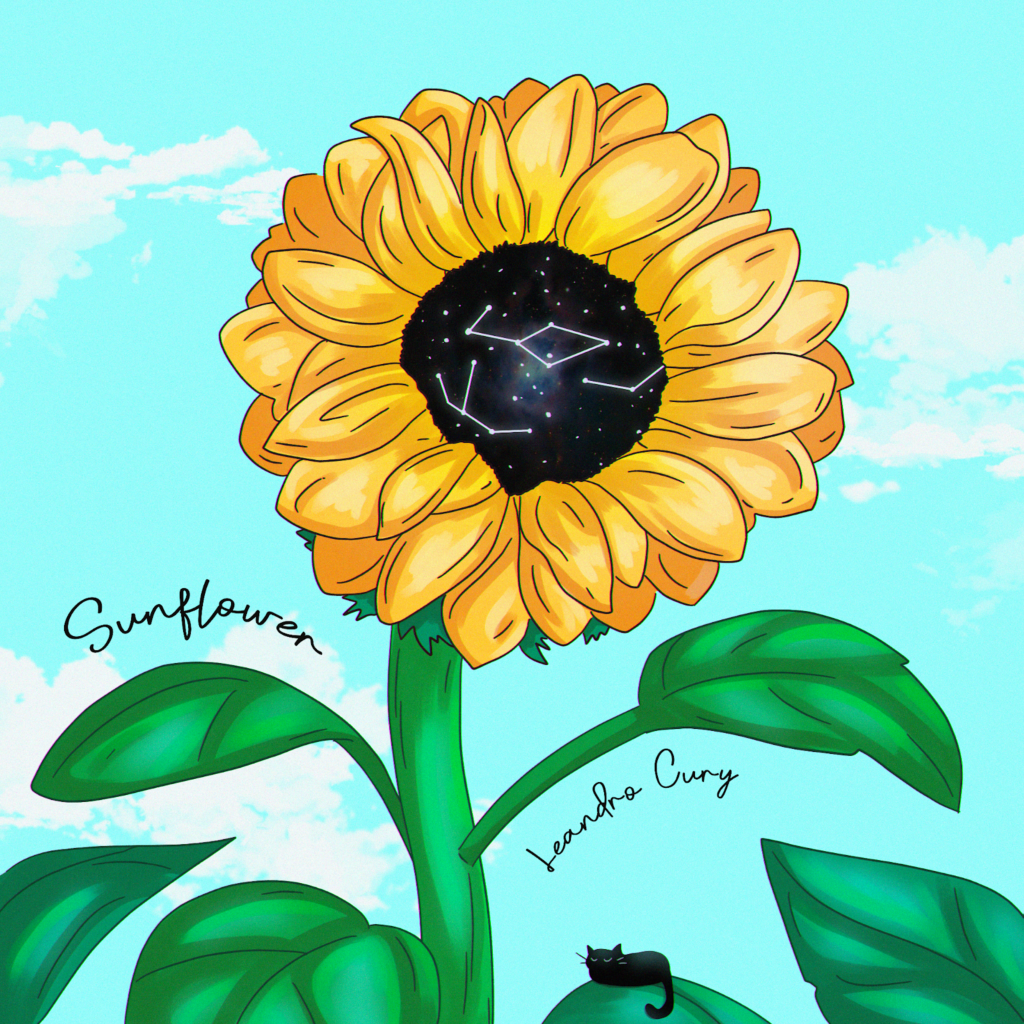 The captivating animated video for the song adds a touch of hopefulness. Could you share its storyline and how the idea for the visuals took shape?
This animation and all its aspects were brought to life through the sheer talent of our in-house artist Ariann. She was never given any pointers nor indications or requests for the making of the video. She was given total space and freedom to create based on her own connections with the song and this highly captivating animation was 100% her creation.
In Ariann's words: "The storyline follows Leandro's avatar as he goes on a journey of longing and hopefulness. At the same time, it shows how nostalgia can easily slip into our minds when thinking about a person we want to be with and altering our perception of reality. Our fantasies about our loved ones can sometimes feel like running through a sunflower field, while chasing a sky goddess."
You've reflected the desire for closeness amid technology in the song. How do you navigate digital trends and their impact on your life?
The desire for closeness reflected in the song was specifically towards a person living in a different country. Phones and computers are the only way to stay in touch under such circumstances. There is no desire or longing for closeness amid technology. Cats and memes are the only digital trends with impact in my life. I try to navigate it safely.
Drawing from influences like Legião Urbana, Os Paralamas do Sucesso, Barão Vermelho, and Renato Russo, how do you infuse these inspirations into your music?
It is a natural process, I guess. Musical influences are endlessly brewing inside, the old and the new. Different emotions will bring different shades of all these influences to the surface. I guess, that's what wounds up naturally infused into the music one's creating or interpreting.
Tell us more about your upcoming Portuguese single "Estrela." What style and theme can listeners expect from this release?
"Estrela" was written in the summer of 2005 and it feels really exciting that this song is finally going to be released. The idea of reconnecting with my country and its people through music after residing abroad for more than 18 years is a real thrill. Listeners often give a song their own individual interpretations. I just hope they will connect with the story the track has to offer.
Counting Constellations is in the works. Can you provide insight into its tracklist and overarching theme? Will the EP feature more English or Portuguese songs?
Counting Constellations is a little showcase of songwriting and interpretation rather orbiting around the same theme. Featuring originals mainly in Portuguese and interpretations of two iconic Brazilians songwriters from different genres and eras.
Your fascination with the cosmos and the connection between inner self and nature is apparent. Could you share how this interest developed and how you translate these concepts into your songwriting?
This fascination started developing from an early age. I have always believed that there is much more to life and existence than what the perceivable and immediate reality suggests, and as a result, I hold these beliefs. All sorts of mysteries and secrets of the cosmos are revealed the deeper one digs inside. More than just the act of songwriting, these 'concepts' become apparent and come to life during the actual process of composing and performing a song.
Whether it is my own composition or an interpretation of someone else's song, the same theme may sound completely different when performed on different nights given that the performance is inherently the manifestation of the set of emotions and feelings I'm experiencing in the here and now of any given gig night. The emotional space I'm going through at any given moment is a direct reflection of how I understand and perceive the constant interaction between the cosmos, nature, and inner self.
Watch the animated video below:
Listen to "Sunflower" on Spotify: