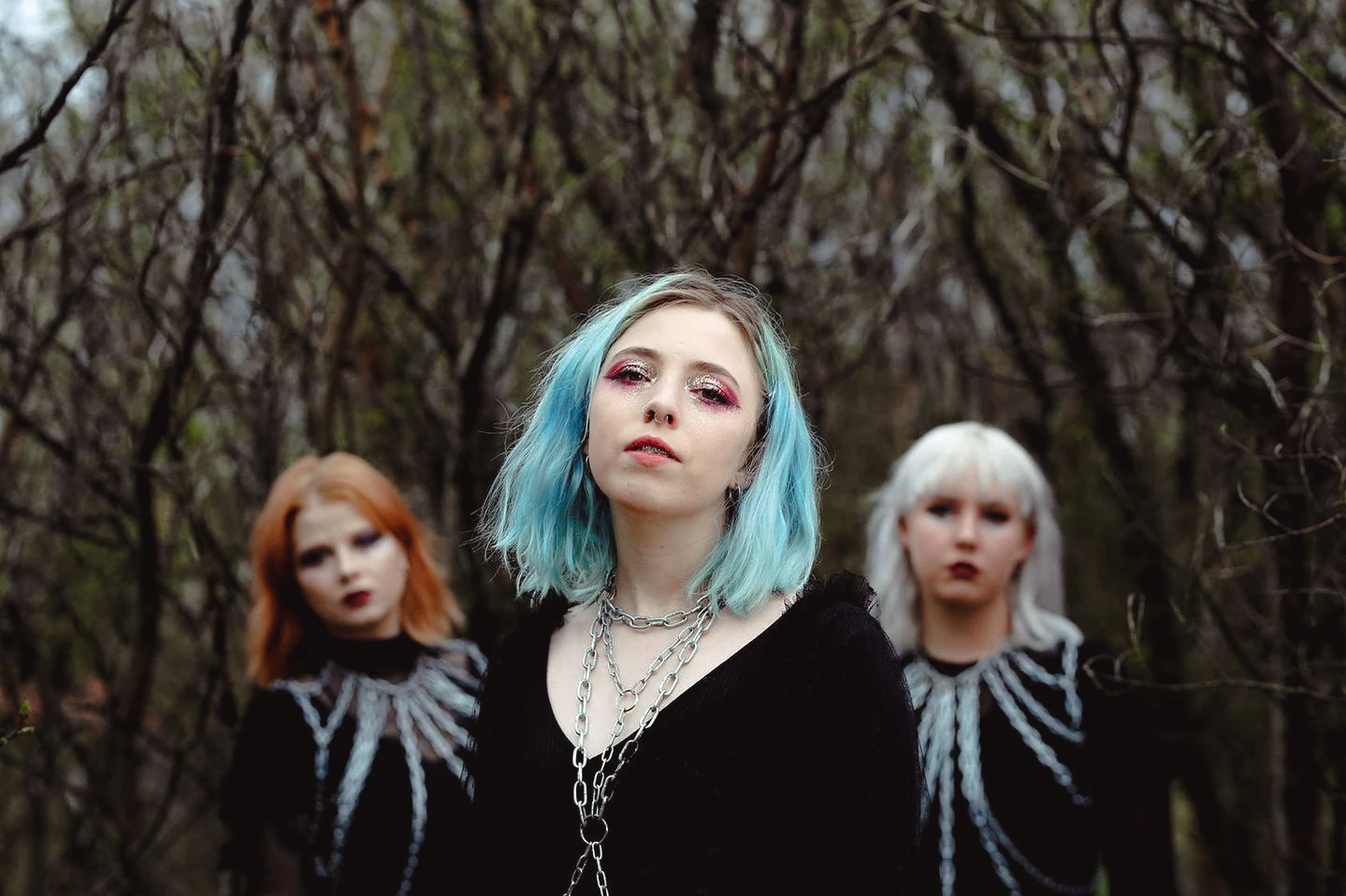 Kælan Mikla Discuss Gothic & Icelandic References In Their Music
Post-punk Icelandic trio, Kælan Mikla, consisting of Laufey Soffía (vocals), Margrét Rósa Dóru-Harrýsdóttir (bass), and Sólveig Matthildur Kristjánsdóttir (synthesizers/electronics), formed the band about a decade ago in Reykjavik. They've released four albums, including the most recent Undir köldum norðurljósum, which came out in October 2021.
In a recent interview with Under the Radar, the band members talked about their thematic songs that focus on Icelandic fairy tales, folklore and heritage. "I think we are always inspired a lot by winter and cold themes. Kælan Mikla is The Lady of the Cold in The Moomins, and we are from a very cold country. So, we are very inspired by that and beautiful nature. We try to channel that into our sound," revealed Laufey.
Sólveig added: "I think we're more inspired by emotions and surroundings rather than bands, if that makes sense? All the songs are very mixed in terms of genres. And I think it's just because we are all very open to different kinds of genres. Like at home, we don't all listen to the same music, but when we're together, we listen to the same music."
As for their visual presentation, Kælan Mikla explained that it's very important for them to curate that part with utmost care, "…we sing our lyrics in Icelandic so it's little bit difficult for everyone on earth to understand it .So, we feel if we bring theatrical elements into it maybe people are more likely to understand and get more into the music, you know? Also, it's just very important for us. We are all very into art and visuals."
At the moment, Kælan Mikla is opening for Finnish singer-songwriter, Ville Valo, traveling across the UK and Europe.
Read the full interview here.
Listen to Kælan Mikla below:
Check out their music videos: