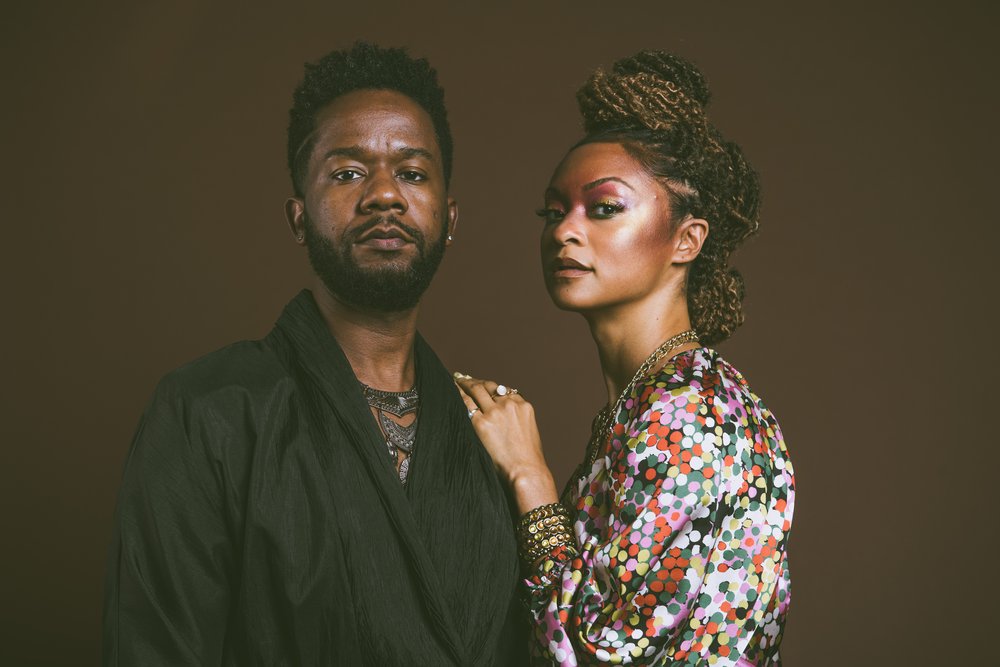 An Exclusive Interview with Grammy Award-Winning Bassist Ben Williams and Commanding Broadway Star Syndee Winters
ThisIsRnB recently had the opportunity to sit down with two talented artists, Grammy award-winning bassist and producer Ben Williams and Broadway star Syndee Winters, for an exclusive conversation about their music careers, their upcoming album as the duo "Butterfly Black," and much more.
Ben Williams is a renowned figure in the jazz scene and has established himself as a leading bassist and producer. After winning the prestigious Thelonious Monk Institute International Jazz Competition in 2009, he has gone on to release several critically acclaimed solo albums and collaborate with legendary artists such as Pat Metheny, David Sanborn, and George Benson.
Syndee Winters, on the other hand, is a commanding presence in the Broadway scene as a singer, dancer, and actress. She has appeared in several successful productions such as Hamilton, The Lion King, and Motown The Musical, and has also worked as a hip-hop and soul singer with Grandmaster Flash.
Together, Williams and Winters have formed "Butterfly Black," a duo that celebrates the magic of Classic Motown feel-good music. Their music reflects the joy and energy of dancing, loving, and living life to the fullest. Currently, they are working on their debut EP, which is set to release later this year.
During the exclusive interview, Williams and Winters touched on a wide range of topics, including their experiences as independent artists in the entertainment industry, their creative process as a duo, and the importance of staying true to their artistry. They also delivered a live performance, showcasing their talents and rekindling the connection between people and music.
As fans eagerly await the release of their upcoming EP, "Butterfly Black" promises to deliver a unique blend of jazz, soul, and Motown music that will leave listeners
feeling uplifted and inspired.
At New York's Rockwood Music Hall, the Butterfly Black duo put on an outstanding performance that earned them thunderous applause. Broadway performer LaNette Wallace, who hosts "The Reach," was among the attendees, and the duo was joined by ThisIsRnB's drummer and percussionist, Bendji Allonce.
Butterfly Black has released their latest single, "Lifetime," a melodious R&B track that exudes a lively and captivating groove. The song is inspired by the iconic male-female soul duos of the past, such as Marvin Gaye & Tammi Terrell, Ike & Tina Turner, and Ashford & Simpson.
With contemporary lyrics, "Lifetime" explores the theme of love in all its forms, including love for oneself and others, as well as the importance of self-care and therapy. The track's message is delivered through an evocative and soulful performance that captures the essence of classic R&B.
To complement the song's message, Butterfly Black also released a visually stunning black-and-white music video directed by Lauren Desberg. The video captures the song's essence and serves as a powerful visual representation of the message that the duo is conveying through their music.
Overall, "Lifetime" is an impressive addition to Butterfly Black's repertoire, and the duo has once again demonstrated their prowess in creating soulful and evocative music that speaks to listeners on a deep level.