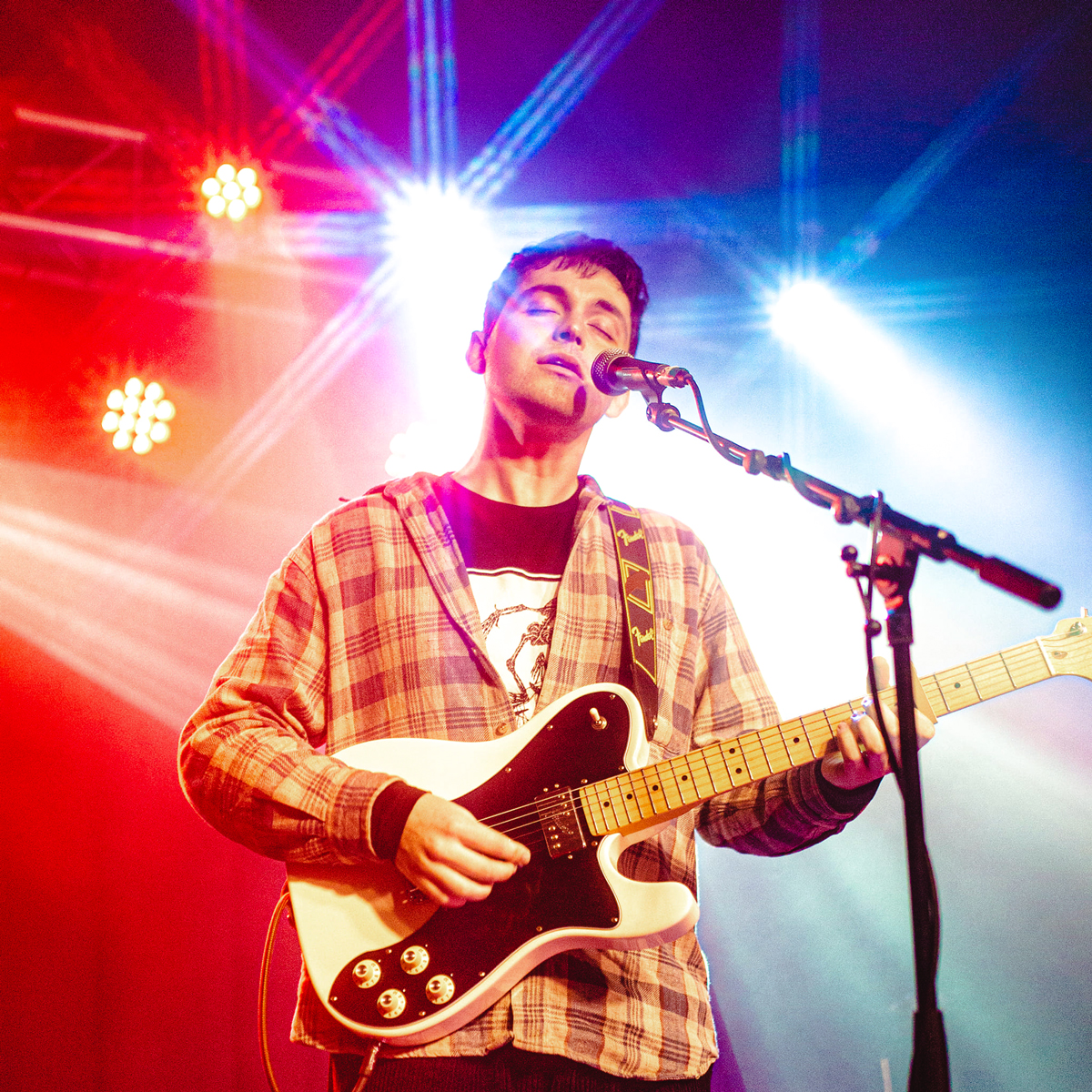 Callum Pitt Releases Upcoming Album's Lead Single "I Feel a God and Devil in This Room"
UK indie singer-songwriter Callum Pitt shares "I Feel a God and Devil in This Room," the lead single of his forthcoming debut album, In The Balance. The track comes with an accompanying music video featuring interpretive dancer Mia Fuller. Directed by Gareth Williams, the visuals were shot at Newcastle's popular heritage site; The Common Room.
"I Feel a God and Devil in This Room" reflects on the good and the evil that surrounds the earth, "I felt a God within my veins, as your drums started playing/ Pushing the endorphins 'round my brain/ In a sea of people shouting to release their pain/ I feel alone, but I feel in my bones tonight, something bigger moving like a, tidal wave, a wilting bouquet, on fire, I feel a God and devil in this room."
Pitt explains, "I don't believe in any of the religions, but do believe there's something more than this world. We definitely needn't look any further than Earth for heaven and hell – we love killing each other and inflicting suffering and always have, but at the same time we're surrounded by overwhelming beauty and this collective spirituality which presents itself in spaces like music, the arts, and communities."
The rising star also announced via his social accounts that the record will be released on June 2, 2023. 
💿📀 DEBUT ALBUM 📀💿 I'm so so pleased to announce my debut album is coming out! 'In the Balance' releases on 2nd June and is available to pre-order on vinyl *now* ❤❤❤

Please pre-order here & help me keep making music: https://t.co/k6PxBjrMRa pic.twitter.com/cTlIS78y9z

— Callum Pitt 🌸 (@callumpittmusic) January 26, 2023
Callum Pitt premiered his debut EP Poisoned Reveries in 2019. He then dropped a series of singles in 2020. In The Balance will follow the recent tracks "Mayfly" and "I Feel a God and Devil in This Room."
Watch the Official Video For "I Feel a God and Devil in This Room" here: