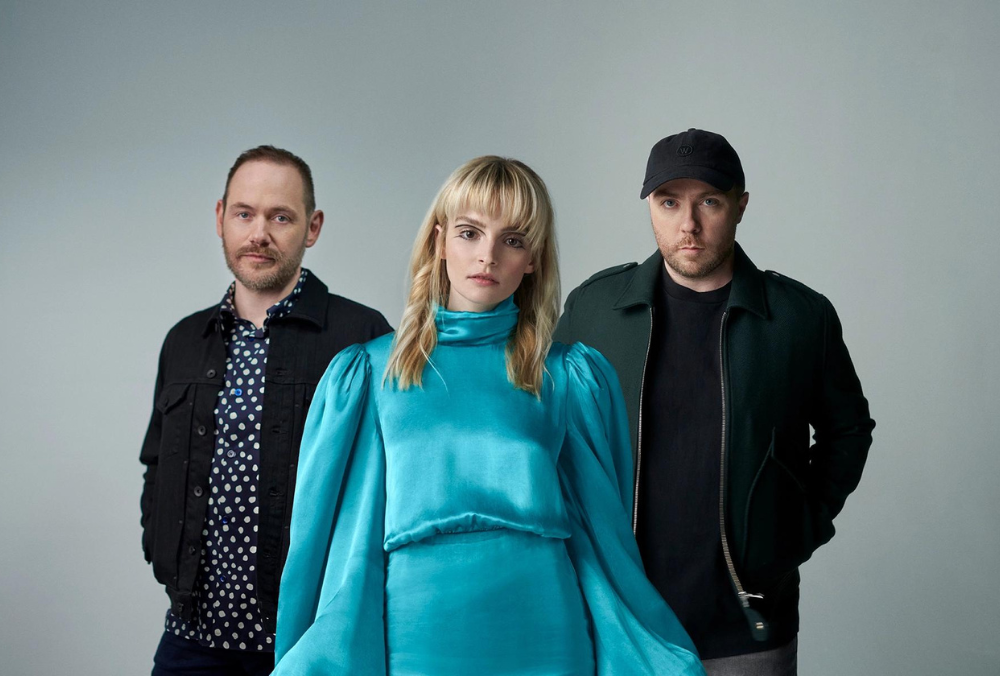 Chvrches Celebrates Tenth Anniversary of Debut Album with Special Edition Release, Including Unheard Tracks and Live Performances
Chvrches, the renowned synth-pop trio, is commemorating the tenth anniversary of their debut album, The Bones Of What You Believe, with a remarkable gesture. In honor of this milestone, the band will release a special edition of the album, featuring four previously unheard songs and five captivating live tracks.
Uncover More:
Lead singer Lauren Mayberry expressed her sentiments, sharing, "It feels quite strange that Bones is almost a decade old. In some ways, it's like it just happened, but also like that era was a lifetime ago. We are very grateful to all the fans who gave that album a special place in their heart, and still show us so much kindness today."
Among the treasures in this special edition, the first unreleased song to grace the spotlight is titled "Manhattan." This track holds a unique significance as it was among the first compositions Iain Cook and Martin Doherty shared with Mayberry, dating back to 2011. The song also draws a connection to the Manhattan Project, adding an intriguing layer to its release during the Oppenheimer craze.
Listeners can experience Chvrches' enchanting "Manhattan" by listening above. Alongside this captivating addition, the tracklist and cover art for The Bones Of What You Believe's anniversary edition have been unveiled, promising an immersive journey through the band's iconic sound.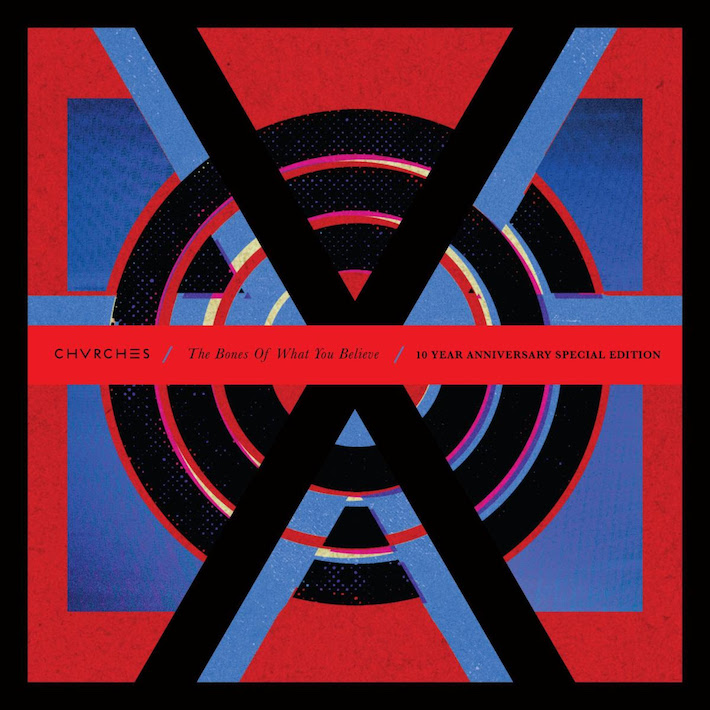 Tracklist for The Bones Of What You Believe (10th Anniversary Edition):
1. "The Mother We Share"
2. "We Sink"
3. "Gun"
4. "Tether"
5. "Lies"
6. "Under The Tide"
7. "Recover"
8. "Night Sky"
9. "Science/Visions"
10. "Lungs"
11. "By The Throat"
12. "You Caught The Light"
13. "Manhattan"
14. "White Summer"
15. "Talking In My Sleep"
16. "City On Fire"
17. "We Sink" (Live)
18. "Now Is Not The Time" (Live)
19. "Lies" (Live)
20. "Strong Hand" (Live)
21. "By The Throat" (Live)
The Bones Of What You Believe (10th Anniversary Edition) is out 10/13 via Glassnote. Find more information here.