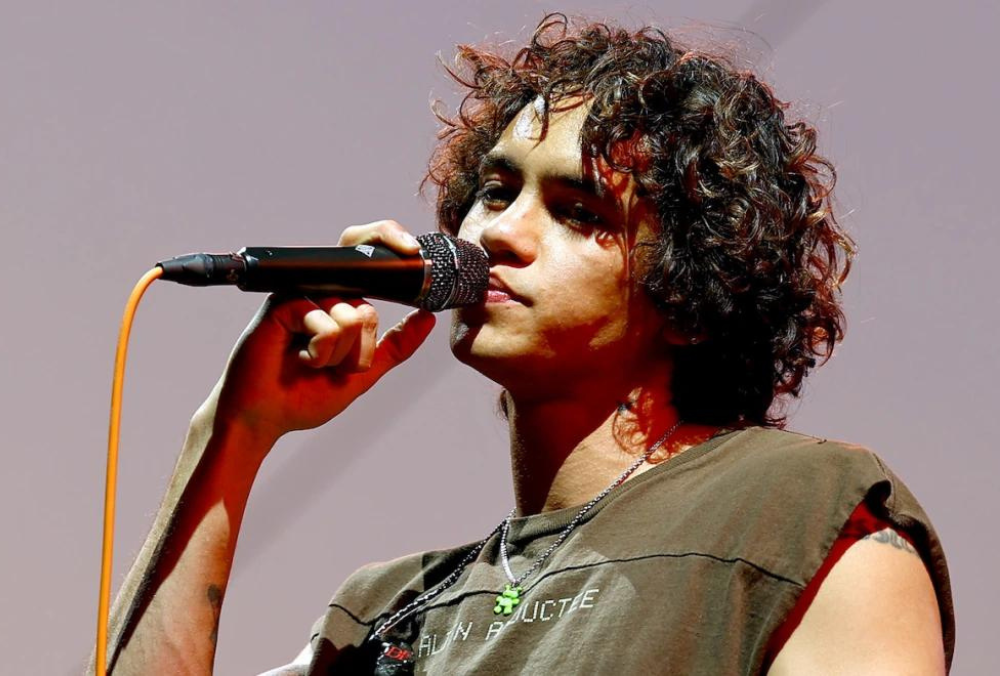 Dominic Fike Honors Late "Euphoria" Co-Star Angus Cloud During Houston Concert
On August 1, Dominic Fike took the stage at 713 Music Hall in Houston for a concert. However, the performance was shrouded in a significant fog of sadness as the artist's co-star from HBO's Euphoria, Angus Cloud, recently passed away at the age of 25. During the show, Fike paused for a few minutes to address the audience and pay tribute to his late friend.
As he played guitar, Fike spoke to the crowd:
"Um, so I guess I lost a friend of mine recently. He died the other night, which is wild to say because I'm not really… I don't deal with grief often. I haven't had a lot of death happen around me, and this was the first time I feel like I knew the person well enough to cry over and feel something, you know? It was weird.

I was on my way to get a massage, which sounds so f*cking stupid, at the time, and I got this call. And it f*cked me up, obviously. I still got the massage, I felt really stupid. He probably would've been like, 'Yeah, go ahead,' you know? Even this tonight, I was sitting in the green room, and it felt… You know when things just feel, like, trivial? Like, you feel really small, and the timeline gets sort of stretched out.

I sometimes look at people like sparks. I zoom out, and I think people have wavelengths. And if you zoom out far enough, you see some people, probably not a lot of us at all, but I think if you zoomed out millions of miles, you would see this kid's spark, you know. You could see it from so far away, even if it was a short flash. He would light up a room, any room he walked in. He's a f*cking good dude. And he would have been… I felt stupid, though, coming out here. Like, this is so stupid, go do a show, act happy. But he would've wanted me to do that. He would've been like, 'No, just f*ckin' do the show, have fun.'"
The heartfelt tribute to Angus Cloud showcased the deep impact he had on Fike and the profound loss felt by his passing. The performance became a moment of reflection and celebration of a bright spirit that left a lasting impression on those who knew him.