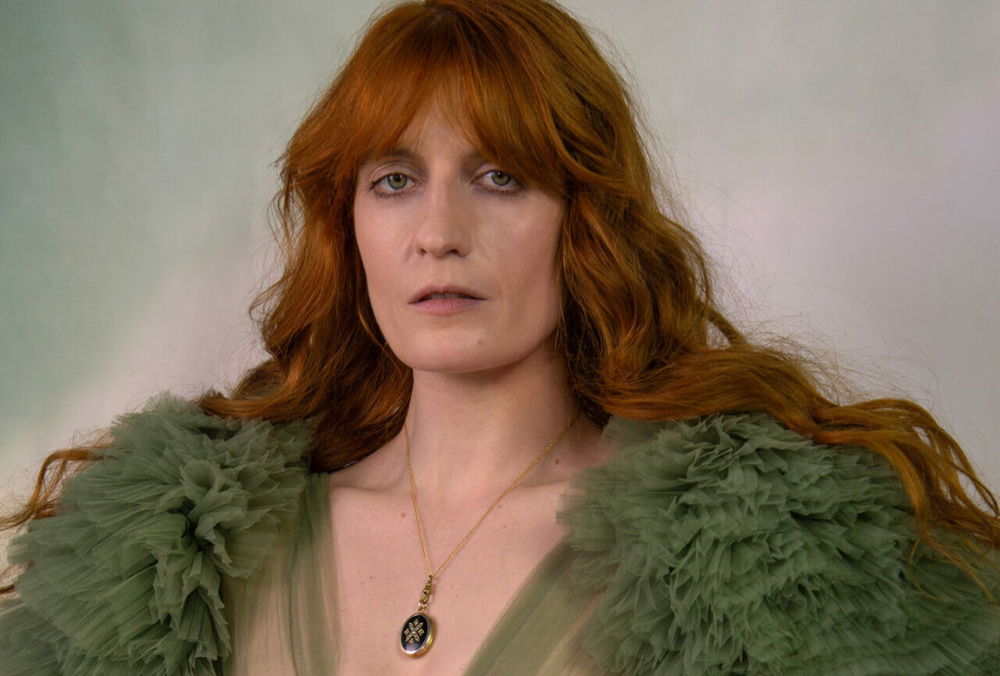 Florence + The Machine Cancels European Festival Dates Due to Medical Advice
Florence + The Machine, the renowned musical act led by Florence Welch, has unfortunately canceled their scheduled performances at the Pukkelpop festival in Belgium and the Lowlands festival in the Netherlands. The cancellations are attributed to medical reasons, according to a statement released by the band's management.
In the statement, the band expressed their regret, stating, "Sadly, upon medical advice, Florence + The Machine will not be able to perform at Lowlands and Pukkelpop this weekend. We appreciate your understanding and patience."
Uncover More: Lorde Teases New Music and Promises to Share Inner Light with Fans
The festivals have swiftly adjusted their lineups to accommodate the unexpected changes. At Pukkelpop, the band Balthazar will take the stage in place of Florence + The Machine on August 21st. Similarly, at Lowlands on August 20th, Foals will now perform in the slot previously designated for Florence + The Machine, and Froukje will fill in the vacant spot left by Foals.
Frederik Luyten, a spokesperson for Pukkelpop, expressed the challenge of finding a replacement on short notice, stating, "It was quite a challenge to replace an artist of this caliber on such short notice, but Balthazar – who announced their temporary retirement barely a week ago – will be back on stage a little earlier than expected. The Pukkelpop family wishes Florence a speedy recovery and we hope to see her soon again in Belgium."
Op basis van medisch advies kan Florence + The Machine zaterdag helaas niet op #LL23 optreden. Daarom schuift Foals een plek door en speelt om 20:15 uur in Alpha. Froukje komt naar Lowlands om de vrijgekomen plek van Foals in te vullen en ze speelt om 18:00 uur in Alpha. #LLFest pic.twitter.com/UVQRo2DoZF

— Lowlands Festival (@Rapid_Razor_Bob) August 18, 2023
The organizers of Lowlands also shared their understanding, mentioning, "Unfortunately, due to medical advice, Florence + The Machine cannot perform at LL23 on Saturday. That's why Foals moves up a spot and plays in Alpha at 8:15 PM. Froukje is coming to Lowlands to fill Foals' vacant spot and she will play in Alpha at 6 p.m."
This isn't the first time Florence Welch's health issues have impacted performances. Last year, the band had to reschedule their UK tour after Welch broke her foot during an on-stage performance at the O2 Arena in London.
At the moment, no specific details regarding the nature of Welch's medical condition have been disclosed. Fans are undoubtedly sending their well-wishes for her swift recovery.