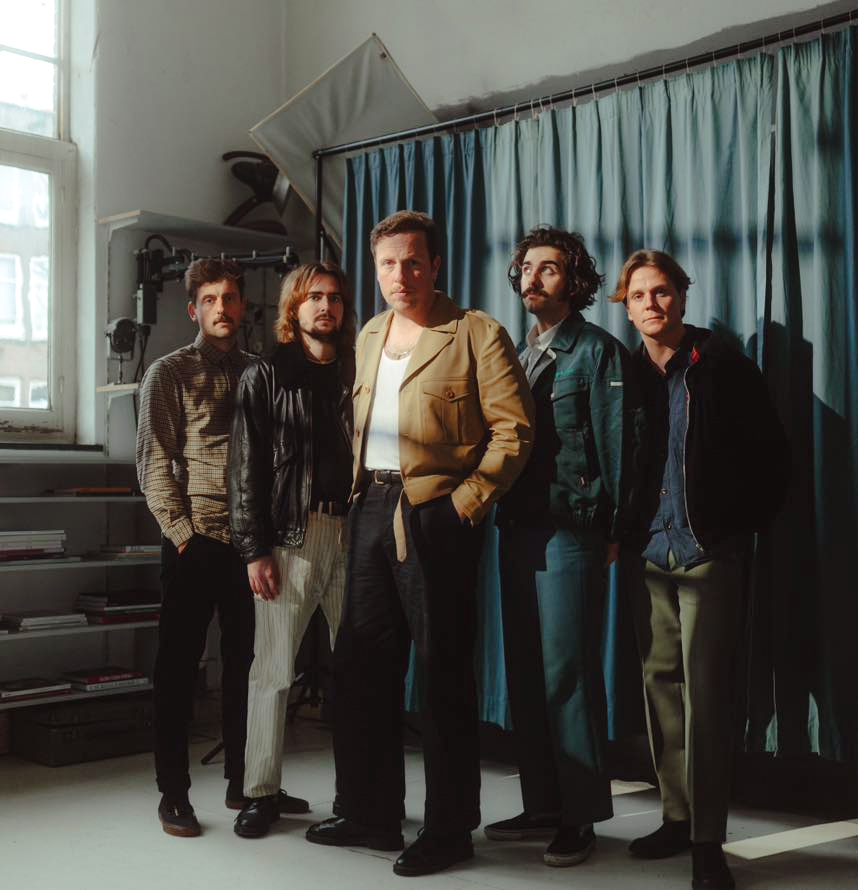 Iguana Death Cult Drop Music Video For Recent Single "Pushermen"
Following "Sensory Overload," Iguana Death Cult returned with another Echo Palace track, called "Pushermen." The single is a mashup of post-punk and garage rock, with its edgy guitar lines and loud gang vocals.
"This song came about in the best way. You know, sometimes you really have to work on a song. Sit down, think hard, chisel away. But with 'Pushermen' it was none of that. We were just noodling around a bit at my diner table, half playing, half chatting with each other, and all of a sudden we just had these three melodies that just really clicked," reveal the band members.
Iguana Death Cult's frontman says: "It felt like solving a puzzle. After that it was smooth sailing. The song just formed in front of our eyes," adding: "This is one of those songs that just sort of happened while fooling around. Talking about it now already feels kind of surreal…but we were literally trapped inside my home because of the curfew that was installed due to covid."
He continues: "Guitar in hand, we were reviewing the state of the world and the growing division and distrust we saw not only in the media, but amongst the people we know. Someone joked that we should quit the band and go into the vaccine business and so, we had our chorus. A chorus that ends on a more serious note that we don't want to be victims of our time. I tried to make the lyrics ambiguous enough that you don't really know which side the narrator is on. In the end, we're just all people living different lives."
Speaking of the visuals for "Pushermen," Iguana Death Cult revealed: "It kind of sounds like an action movie doesn't it? Sadly we came a couple of million short, so Hache came with the idea to do a casting video for a fictional film called: 'Pushermen.' The scenes we did were loosely based on the movie 'Superfly.' If you know, you know."
Dutch rock band, Iguana Death Cult, are getting ready to release their new album, Echo Palace, on May 12th via Innovative Leisure. The LP reminds listeners of their signature garage rock sounds, which they had introduced on their previous albums: 2017's The First Stirrings of Hideous Insect Life and 2019's Nude Casino.
Watch the official music video for "Pushermen" below: