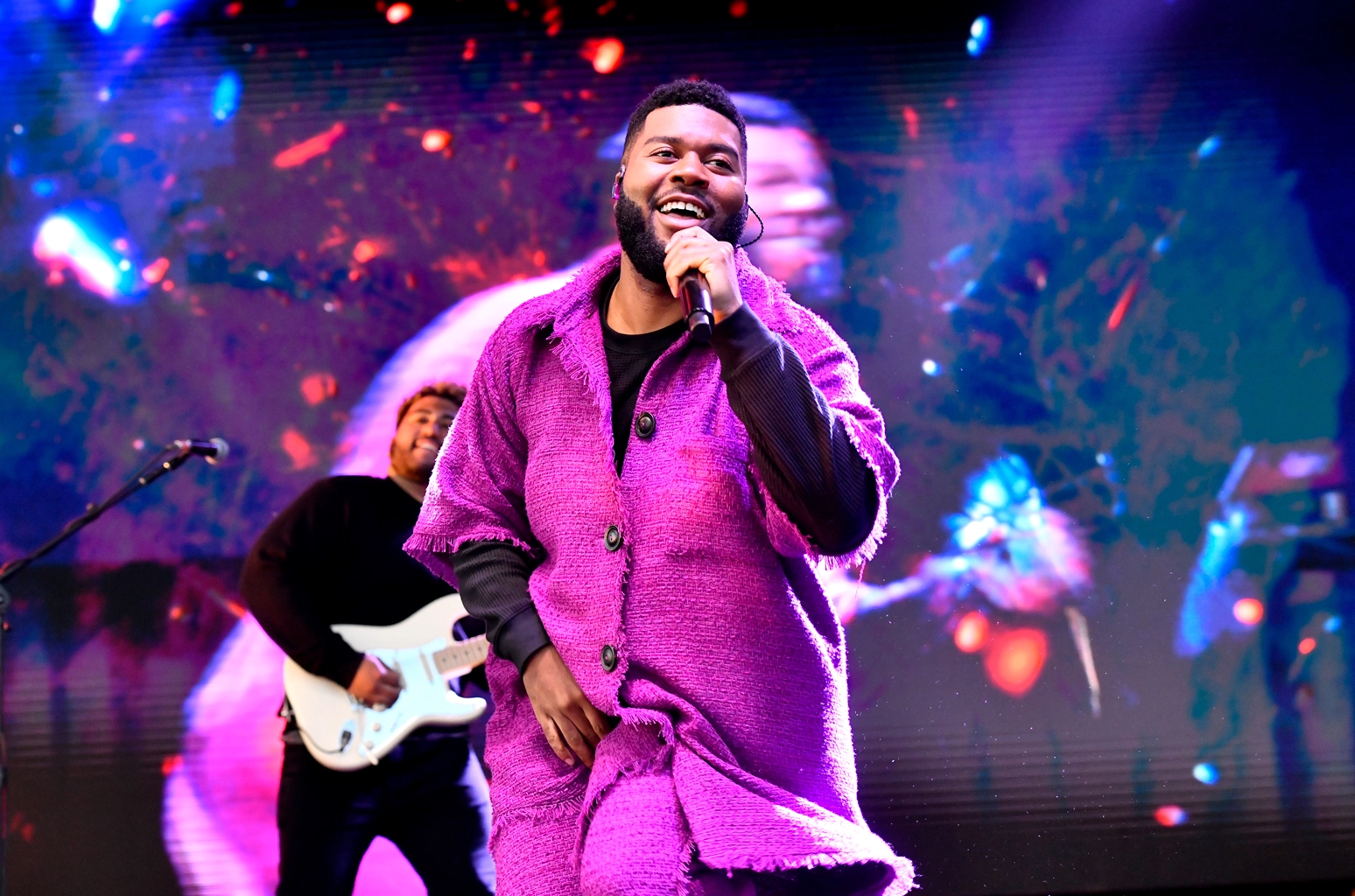 Khalid to be Honored with BMI Champion Award at the 2023 BMI Pop Awards
Khalid to Receive BMI Champion Award at 71st Annual BMI Pop Awards
Khalid is set to receive the BMI Champion Award at the 71st annual BMI Pop Awards. The private event, hosted by BMI president and CEO Mike O'Neill and vice president worldwide creative Barbara Cane, will be held on Tuesday, May 9, at the Beverly Wilshire Hotel in Beverly Hills, Calif.
"Khalid exemplifies the true spirit of a champion as one who believes, one who does, and one who generously gives back," Cane said in a statement. "In addition to recognizing him for his many creative accomplishments, we're honoring Khalid for his dedication to charitable causes, community, education, and his commitment to supporting the next generation of songwriters and music makers." Khalid has received 20 BMI Awards, including being named 2019 BMI Pop Songwriter of the Year. His smash "Talk" from his sophomore album Free Spirit was named 2019 BMI R&B/Hip-Hop Song of the Year.
In addition, he has been nominated for seven Grammy Awards and has won six Billboard Music Awards, three American Music Awards, and an MTV Video Music Award.
Previous BMI Champion Award recipients include Keith Urban, Mark Ronson, Residente, Sebastian Krys, and Lee Thomas Miller.
BMI's Pop Song of the Year, Songwriter of the Year, Publisher of the Year, and BMI's top 50 most-performed pop songs in the U.S. of the previous year will also be celebrated at the event.
Khalid, alongside his mother, created The Great Khalid Foundation in 2020 to bridge education, innovation, and music. The foundation offers music education programs, scholarship awards, community partnerships, and gift giveaways to support and nurture children.