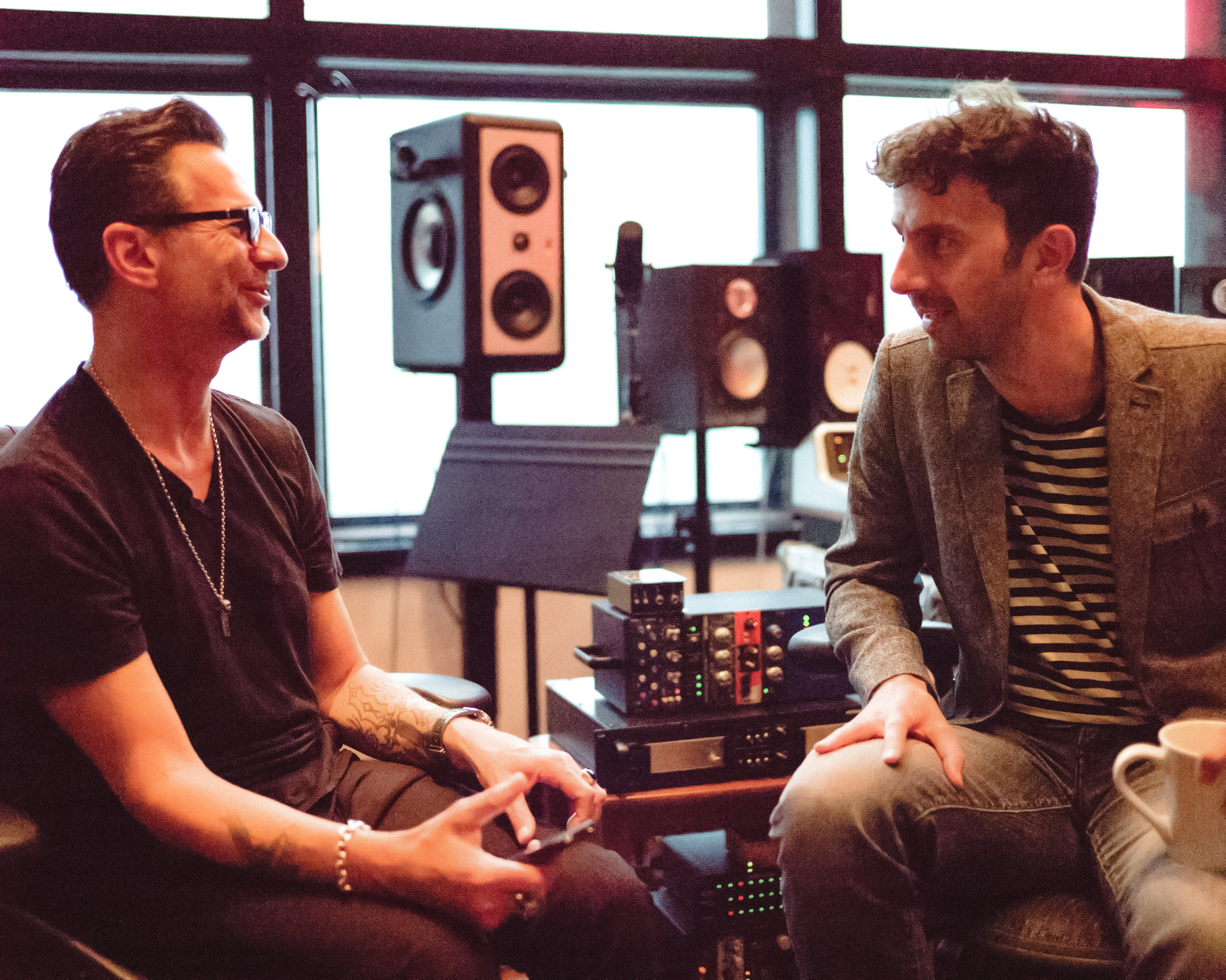 Kurt Uenala and Depeche Mode's Dave Gahan Drop Collaborative EP: 'Manuscript'
Kurt Uenala, mostly known as Null + Void, has had many A-list collaborations during his career, among which are Black Rebel Motorcycle Club, Moby, John Grant, The Kills, Woodkid and more recently, Dave Gahan and Depeche Mode. Together they released their debut EP, Manuscript, via hfn and shared a music video for the track "Cracks Are Showing."
Having seen Gahan in his studio and joining Depeche Mode in their travels, Uenala was already aware of Dave's style of work. The two worked closely during lockdown, exchanging ideas and creating the collaborative EP Manuscript.
"I always wondered what he was writing in the notebook, but I never pried. During one of our check-ins I eventually asked what he was scribbling down when he was off in some corner, or standing on his own, next to a studio window," says Uenala when speaking about his working experience with Gahan.
He continues, "I'm not sure why, or when, exactly, I wrote these short pieces. I knew they were never to be songs. I do know that they were written when I was alone. Sometimes in a hotel room. Where? I can't recall. Sometimes standing by the ocean, or walking the beach in winter. Sometimes on the empty streets of New York City, during the lockdown. Always whilst feeling the beauty, power, and loneliness of a world beyond me."
Sending their thoughts back and forth, Gahan and Uenala finally locked in the project that includes the songs "Longing," "Get Out," "G.O.D.," "I Think Not," and "Cracks Are Showing." Following Manuscript, Depeche Mode's forthcoming album, Memento Mori, will come out in Spring 2023.
Kurt Uenala feat. Dave Gahan: "Cracks Are Showing"
'
Listen to Manuscript here: