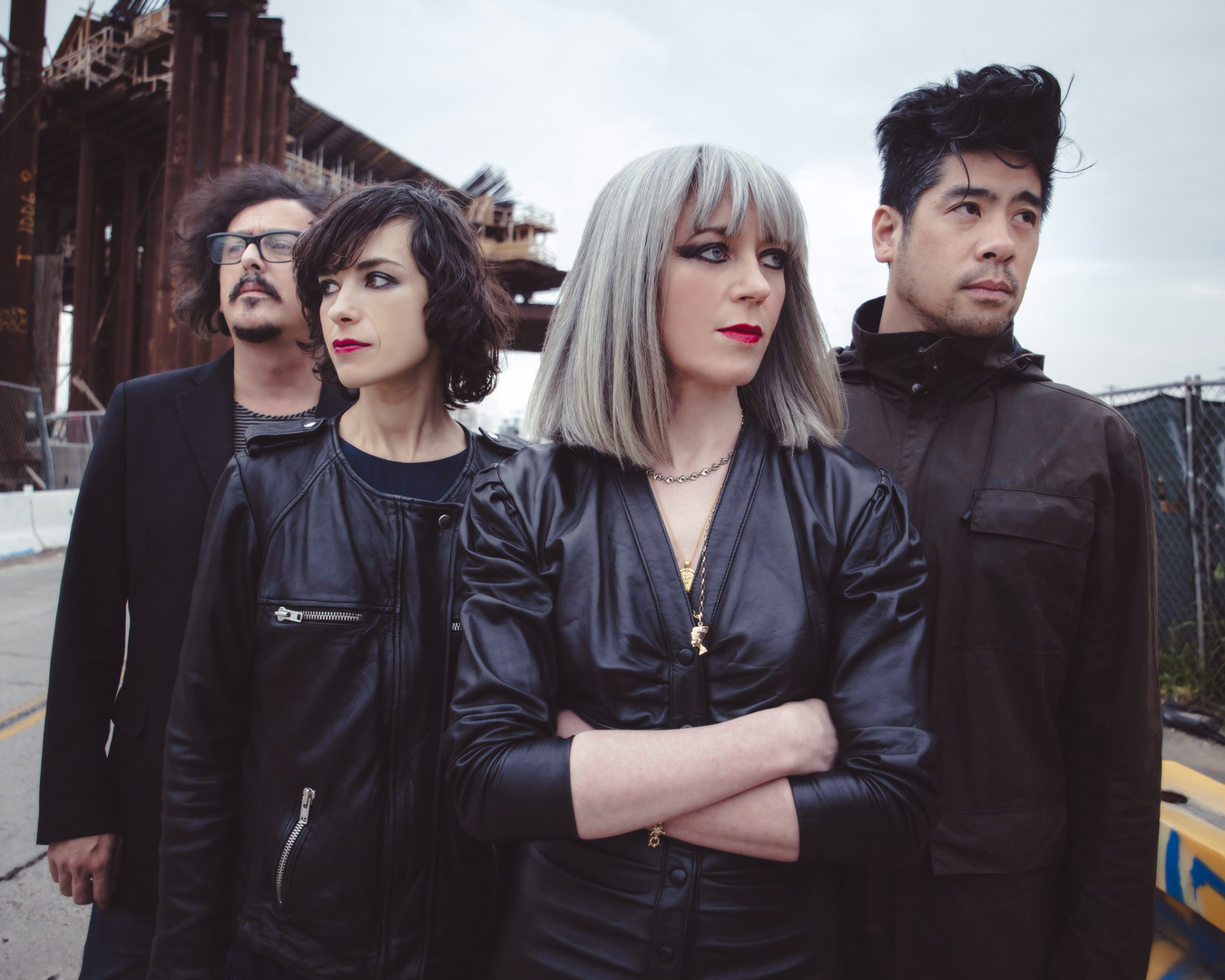 Ladytron Share Third Single From 'Time's Arrow' Called "Faces"
British electronic band Ladytron introduce the latest from their forthcoming album Time's Arrow. "Faces," which is inspired by John Cassavetes' feature film of the same name, is the third single from the anticipated LP that is due to be released January 20 via Cooking Vinyl.
In a press statement, Ladytron explained, "Over an echoing disco soundscape, "Faces" with title taken from the Cassavetes film of the same name, evokes bittersweet longing and euphoric escape, with expansive synth heavy production recalling 1970s euro diva Amanda Lear."
Time's Arrow's opening track, "City of Angels," came out alongside a visually breathtaking video written and directed by Manuel Nogueira and produced by Magma. Ladytron then followed it with the second single, "Misery Remember Me."
Ladytron, formed in Liverpool, consists of Helen Marnie, Daniel Hunt, Mira Aroyo, and Reuben Wu. The band's Time's Arrow is the follow-up to their self-titled album, released in 2019. They also recently celebrated the 20th anniversary of 2002's Light & Magic.
Listen to "Faces" here: