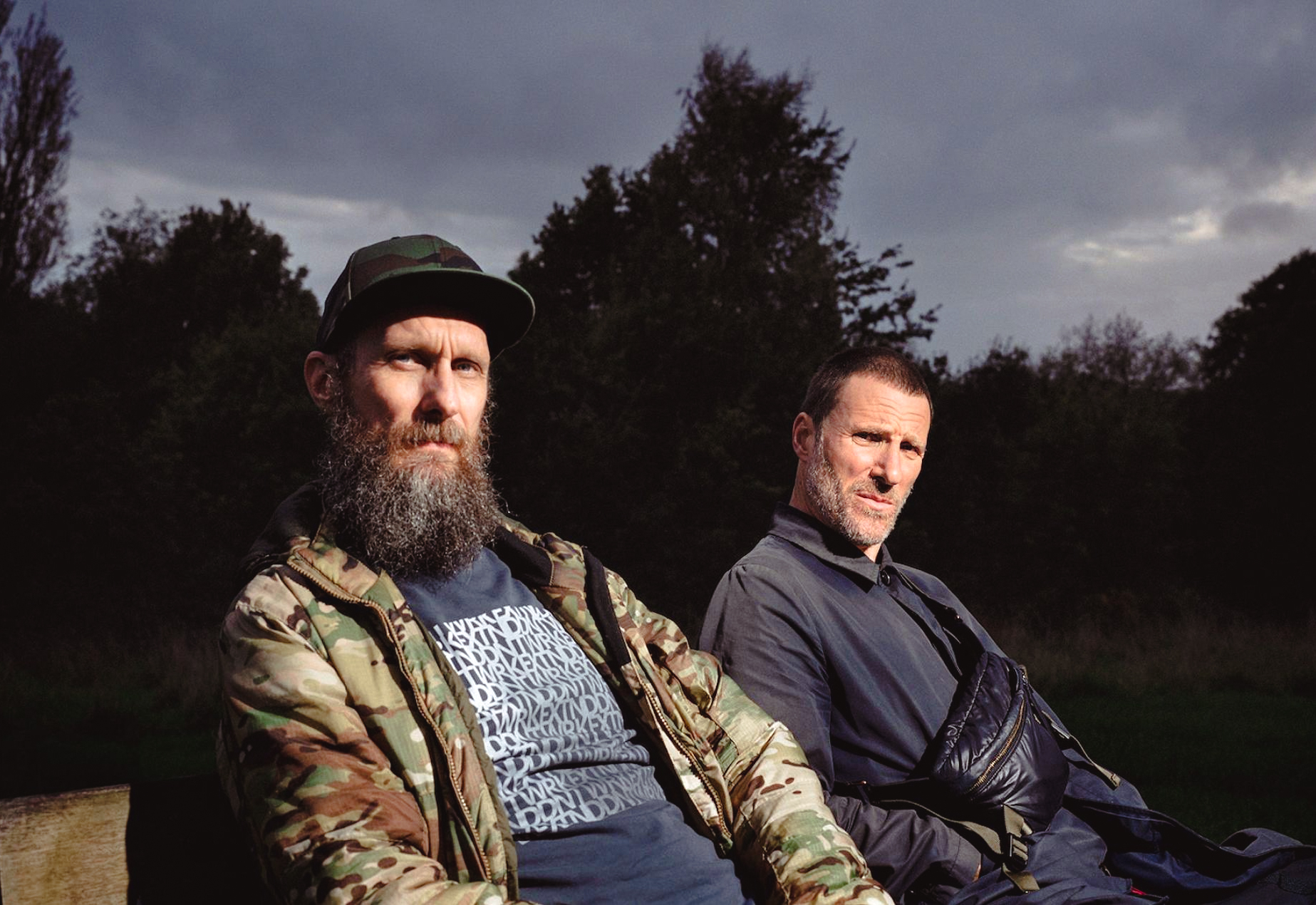 Sleaford Mods Collaborate With Perry Farrell On "So Trendy"
Jason Williamson and Andrew Fearn of British Punk band, Sleaford Mods, come together with Perry Farrell of Jane's Addiction to share "So Trendy." The new release is the third single from their new album UK GRIM and comes with an AI-enhanced music video directed by John Minton.
Williamson revealed in a press release, "Perry got in touch and said he wanted to work with us. He's a really cool guy and his back catalog clearly speaks for itself, so we jumped at it. "So Trendy" concerns itself with the ongoing polarization of living life through smart devices. The daily experience is a series of passwords or facial recognitions that lead us into familiar arenas of consumer marketing and conformity."
Sleaford Mods had first introduced UK GRIM with its title track. They later on shared the second single "Force 10 From Navarone," featuring Dry Cleaning's Florence Shaw. The follow-up to 2021's Spare Ribs was released today via Rough Trade. Listen to the full album below.
"If there's stuff there, we'll keep going. It's like what Andy Warhol said—just make it, don't overthink it. Then you'll make those connections happen," explained Fearn, while speaking of their creative approach. 

The band put together UK GRIM during COVID lockdowns. Previously, the duo had admitted: "COVID ennui, life online, and experience of how the music industry works all folded into the album…this could still be the angriest Sleaford Mods record yet."
Watch the official music video for "So Trendy" here:
Listen to the full album on Spotify: