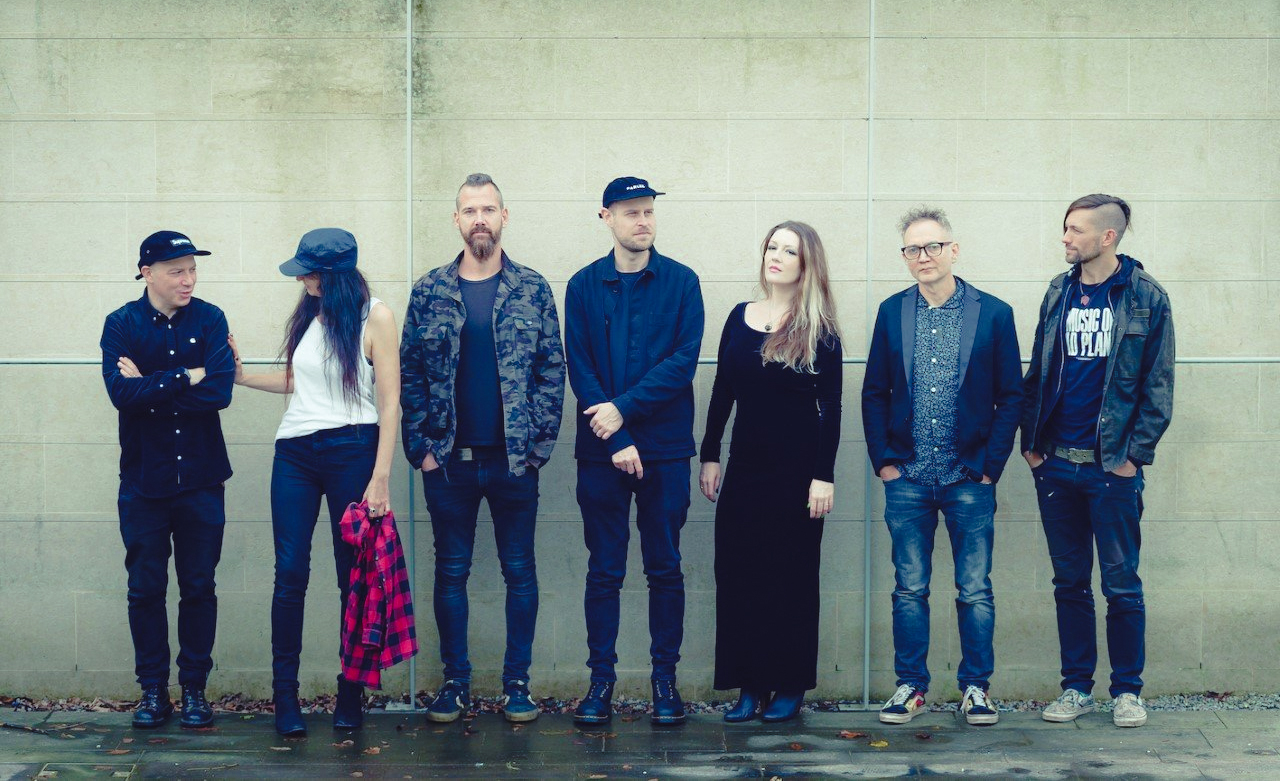 Stuart Braithwaite's Silver Moth Release "The Eternal" From Black Bay
Cosmic Post Folk group, Silver Moth, are all set to drop their debut album Black Bay. The record, including the previously shared single "Mother Tongue" and the new track "The Eternal," will come out on April 21 via the British independent record label Bella Union.
Silver Moth was formed as a result of some Twitter exchanges and Zoom meetings. The newly formed seven-piece band features Mogwai's Stuart Braithwaite, as well as Elisabeth Elektra, Evi Vine, Steven Hill, Abrasive Trees's Matthew Rochford (guitarist/songwriter), Nick Hudson, Ash Babb (drummer), and Ben Roberts (cellist).
Elisabeth Elektra had mentioned before: "Because we didn't know each other before we went to Black Bay, we went into a really intense creative mode as soon as we got there. We were in a bubble and there was a lot of collective grief going on, so it was like a pressure cooker, but I think some real beauty came out of it."
Evi Vine on the other hand said: "I knew with everything in me that we could make something powerful, beautiful, celestial and driven, even though we had never met. We spend our lives in repetition, surrounded by certainty. It's important to push aside the things we think we understand, because when we least expect it, change comes and we are lost."
"The Eternal," as described in the press release, is "a deeply heartfelt song written in tribute to Elisabeth Elektra and Stuart Braithwaite's close friend Alanna who passed away suddenly. A major theme of the song is the regenerative sense of hope that comes with the knowledge that the love we have for our friends and loved ones is eternal."
Listen to "The Eternal" on YouTube: