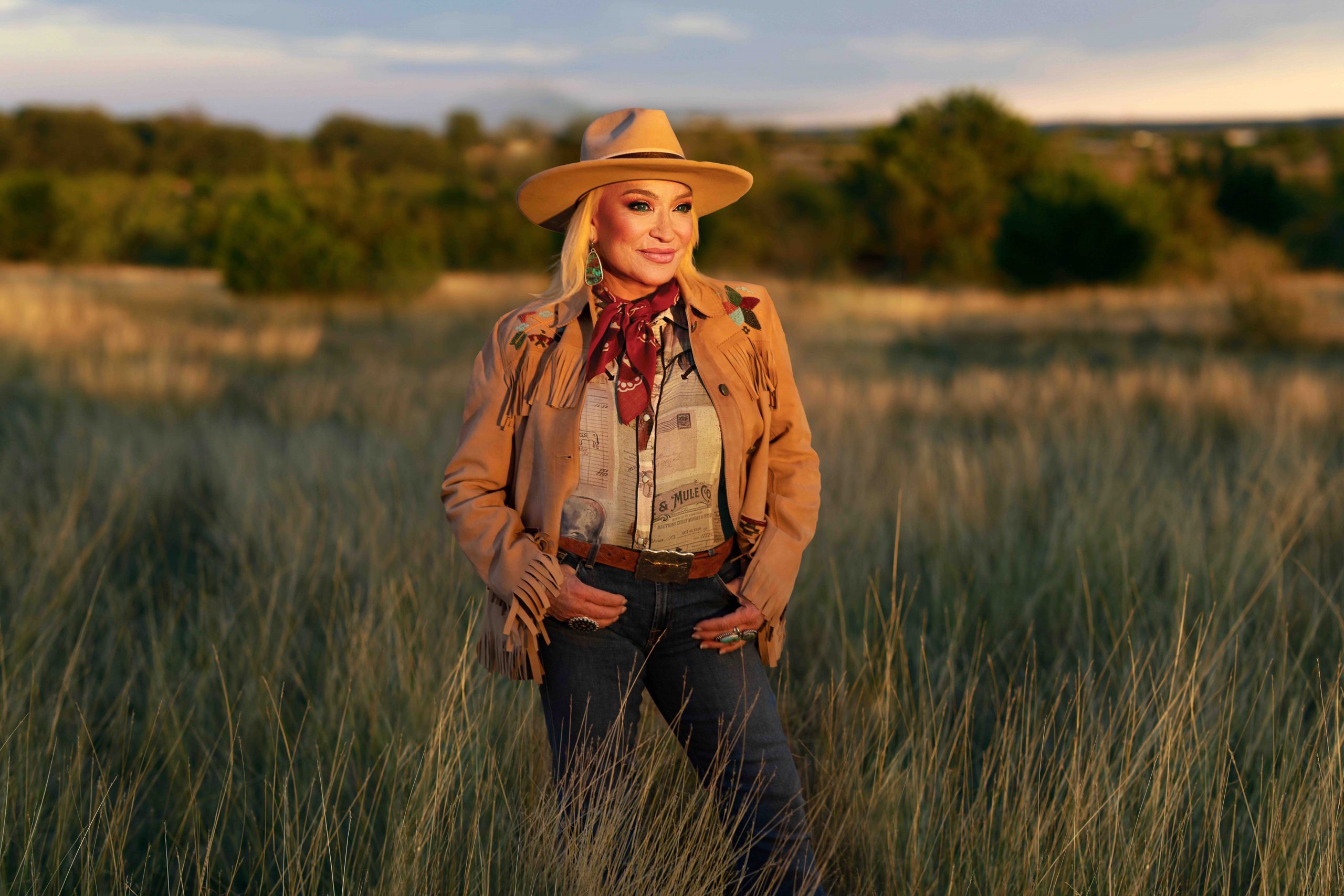 Tanya Tucker Reveals Upcoming Album After Induction into Country Music Hall of Fame
On Monday (April 3), Tanya Tucker was announced as one of the Country Music Hall of Fame's latest inductee-elects, joining Patty Loveless and songwriter Bob McDill. In the wake of this prestigious recognition, the two-time Grammy winner didn't hesitate to share more exciting news. She revealed that her forthcoming album, Sweet Western Sound, will be released on June 2 via Fantasy Records.
The 10-song collection reunites Tucker with producers Brandi Carlile and Shooter Jennings, who produced her 2019 album While I'm Livin'. That album earned Tucker her first Grammy wins for Best Country Album and Best Country Song for the single "Bring My Flowers Now." In a statement, Tucker expressed her enthusiasm for the new project, saying, "Sweet Western Sound is another revelation, and I'm excited to see what folks think of our new endeavor. It's ALWAYS a trip working with Brandi and Shooter. I didn't know if we'd be working together again on a new album after While I'm Livin'! But we did it! Lots of new things we did this time, and I even co-wrote some of the songs, which means a lot to me. Brandi says we're MAGIC together, and I'm starting to believe her!"
The album's leading track, "Kindness," was penned by Phil and Tim Hanseroth. Sweet Western Sound also features contributions from Elton John's longtime collaborator Bernie Taupin, Allison Russell's Birds of Chicago bandmate JT Nero, Billy Don Burns, and Craig Dillingham. A voicemail-generated rhyme from Tucker's hero and friend, the late Billy Joe Shaver, bookends the album.
In addition to her production and co-writing efforts on four of the album's tracks, Brandi Carlile lends her voice to "Breakfast in Birmingham," a song she co-wrote with Taupin. The album also includes the previously released track "Ready As I'll Never Be," which served as the closing song for Tucker's 2022 documentary, The Return of Tanya Tucker, Featuring Brandi Carlile.
Tucker is scheduled to headline two concerts at Nashville's Ryman Auditorium on June 3-4.
Check out her announcement and the Sweet Western Sound tracklist below:
"Tanya" (written by Billy Joe Shaver, Tanya Tucker)
"Kindness" (written by Tim Hanseroth, Phil Hanseroth)
"Breakfast In Birmingham," featuring Brandi Carlile (written by Brandi Carlile, Bernie Taupin)
"Waltz Across a Moment" (written by Shooter Jennings)
"Ready As I'll Never Be" (written by Brandi Carlile, Tanya Tucker)
"The List" (written by Brandi Carlile, Tanya Tucker)
"Letter to Linda" (written by Tanya Tucker, Shooter Jennings)
"City of Gold" (written by JT Nero)
"That Wasn't Me" (written by Brandi Carlile, Tim Hanseroth, Phil Hanseroth)
"When the Rodeo Is Over (Where Do the Cowboys Go?)" (written by Billy Don Burns, Craig Dillingham)