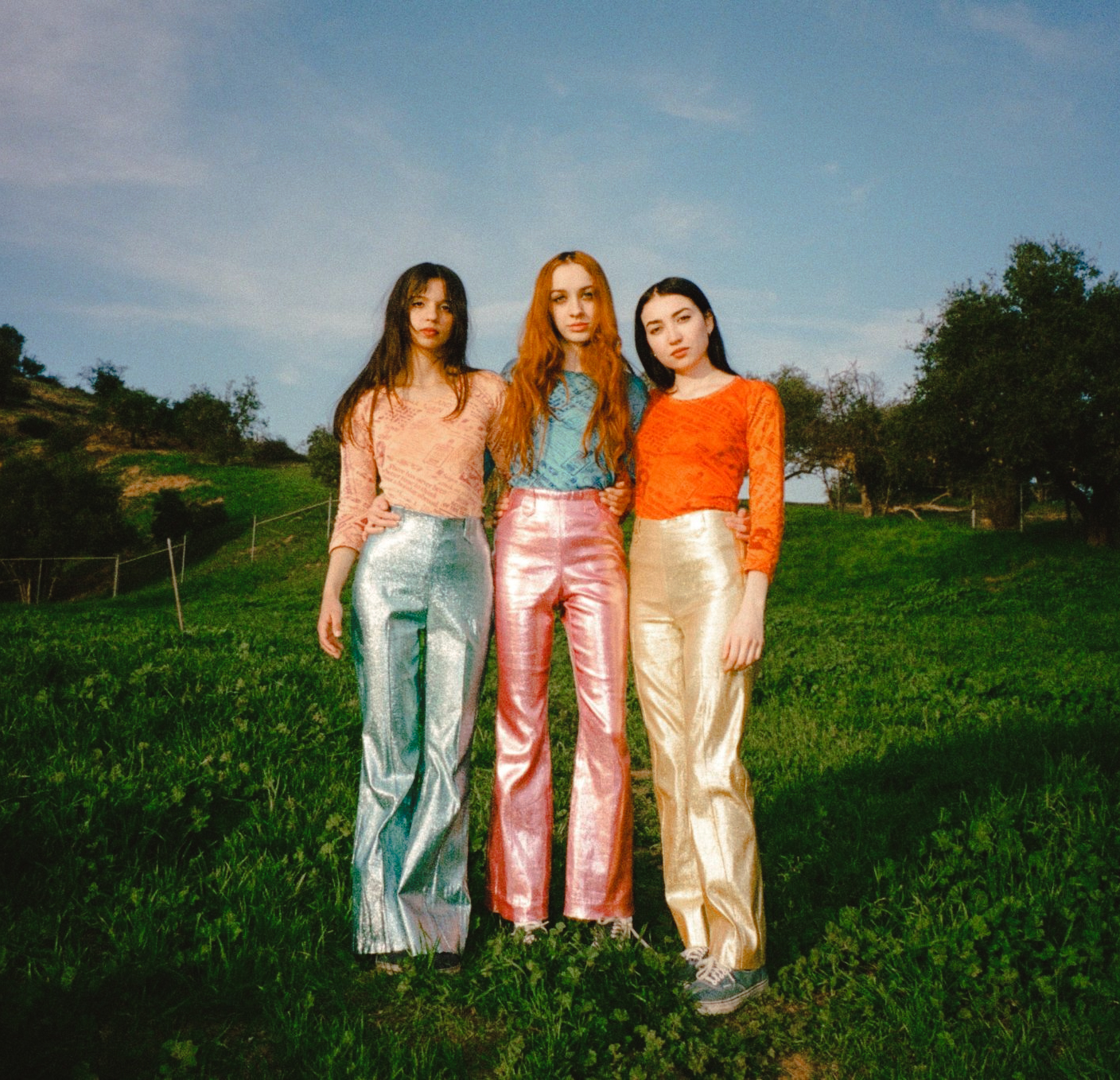 Tchotchke Drop Music Video For New Single "Come On, Sean"
NY-based indie band, Tchotchke, return with an impressive new track called "Come On, Sean." The single follows last year's self-titled debut album and is accompanied by a music video directed by LA-based filmmaker Ambar Navarro.
Tchotchke, consisting of Anastasia Sanchez (drums, vocals), Eva Chambers (bass, vocals), and Emily Tooraen (guitar, vocals), have worked with influential artists like The Lemon Twigs. The girls have also toured around with the likes of Broncho, The Paranoyds, and Adam Green.
In this new song, the young artists pay a final tribute to their recurring protagonists Margaret, "the lonely housewife," and Sean, "the hottest boy in the 8th grade." "We wanted to see Margaret and Sean off with a dramatic, final scene and at the same time, bid farewell to our old band," explain Chambers and Sanchez, referring to Pinky Pinky.
The lyrics recount the "awkward" relationship between Sean and Margaret, "Come on Sean/ Turn up the horsepower/ I know you wanna let it all go/ The blowers will do their thing/ Shovel the leaves/ Wack those weeds/ Feed the birds/ Swat the bees/ Come right on through the back fence/ You just have to kinda shove it open/ Keep pushing sean/ Just like that."
Emphasizing their quirky and unconventional sound, Tchotchke incorporate Old School Rock and '70s Pop into their songs. "Come On Sean" stands out with its distinct style that includes playful rhythms, cheerful melodies, and double entendres.
Watch the official video for "Come on, Sean" here: