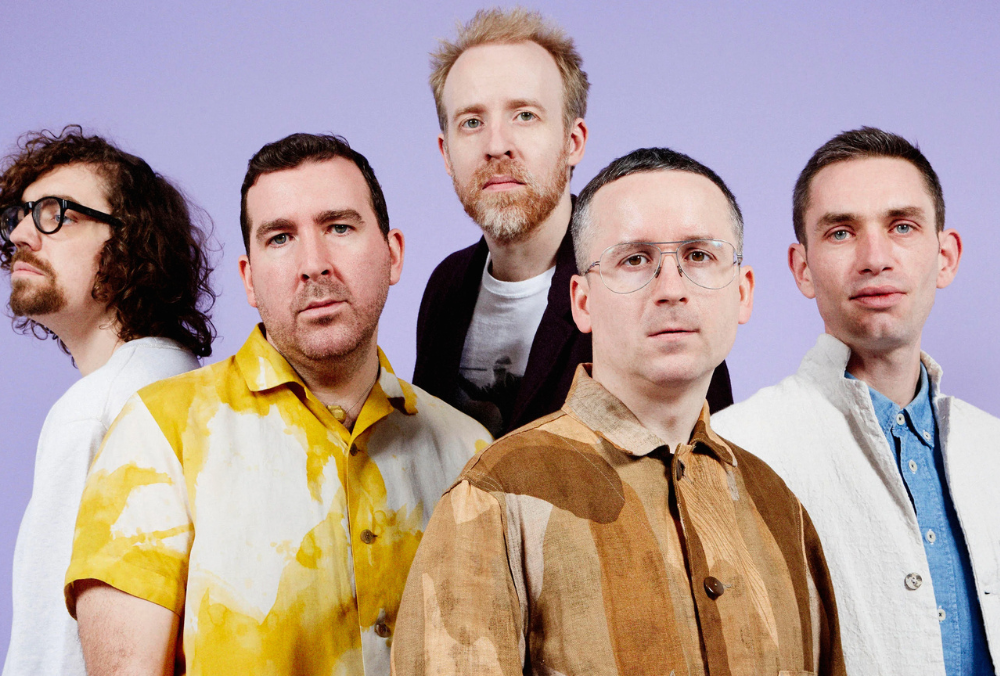 Hot Chip Collaborates with Yunè Pinku for Evocative New Single "Fire of Mercy"
Hot Chip, the electronic music stalwarts, have resurfaced with a compelling new single titled "Fire of Mercy." This fresh track marks a collaboration between Al Doyle, Joe Goddard, Felix Martin, Owen Clarke, Alexis Taylor from Hot Chip, and Malaysian-Irish producer and songwriter Yunè Pinku.
With vocals provided by Taylor and Goddard, "Fire of Mercy" draws inspiration from William Blake's Songs of Experience and delves into the notion of adulthood's inevitable corruption and the yearning for the innocence of childhood.
Joe Goddard offered insights into the track's meaning, stating, "'Fire of Mercy' relates to the central concept of William Blake's 'Songs of Experience.' It bemoans the corruption that inevitably comes from adulthood and longs for a return to the purity of childhood." This lyrical depth adds a layer of introspection to the song's electronic soundscape.
Yunè Pinku, the collaborator on the project, expressed his excitement about working with Hot Chip, labeling them as legends within the electronic music realm. His involvement in "Fire of Mercy" adds a distinct touch to the track, creating a harmonious blend of artistic perspectives.
Hot Chip's musical journey continues after the release of their eighth full-length album, Freakout/Release, in the preceding summer. In the wake of their latest project, the band has showcased their versatility through collaborations with Brian Eno and Goddess, along with the unveiling of the mesmerizing track "Line in the Sand."
Immerse yourself in the evocative atmosphere of "Fire of Mercy" as Hot Chip and Yunè Pinku merge their creative energies to offer listeners a captivating sonic experience.