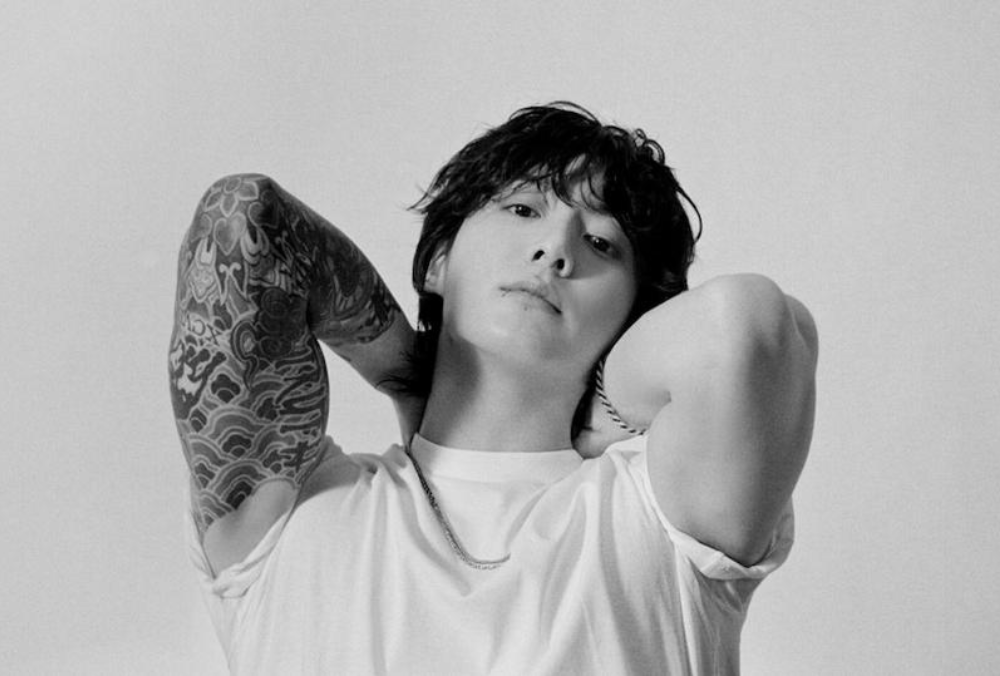 Jung Kook Unveils Tracklist for Debut Solo Album "Golden"
Jung Kook from the popular South Korean group BTS is set to make his solo debut with the upcoming album titled "Golden." The tracklist for the album has been revealed, featuring 11 songs, including several notable collaborations and contributions from artists like Jack Harlow and Ed Sheeran.
The album will include previously-released tracks, such as "Seven," a collaboration with Latto in both explicit and clean versions, which has already achieved chart-topping success. Fans can also look forward to Jung Kook's other exciting collaborations, such as "3D" with Jack Harlow, "Closer To You" with Major Lazer, and "Please Don't Change" featuring DJ Snake. The main track on the album, as indicated on an early promo poster, is "Standing Next To You."
One of the notable credits on the album goes to Ed Sheeran, who contributed to the song "Yes Or No."
Jungkook's tracklist to debut solo album "GOLDEN" is out now and will have 8 new tracks

"Standing Next To You" will be the main track!

#1. 3D (ft. Jack Harlow)
#2. Closer to You (ft. Major Lazer)
#3. Seven (ft. Latto) Explicit Ver.
#4. Standing Next To You *Main Track*
#5. Yes… pic.twitter.com/jiZS6eU3YB

— BTS Charts & Translations (@charts_k) October 15, 2023
"Golden takes its motif from the golden moments of Jung Kook as a solo artist," stated Big Hit Music, Jung Kook's label. Jung Kook is often referred to as the "Golden Maknae" (meaning 'golden youngest' in Korean) of BTS. His solo release is eagerly anticipated and expected to captivate listeners worldwide with his unique vocal style.
Here's the full tracklist for Jung Kook's Golden album:
"3D" (featuring Jack Harlow)
"Closer To You" (featuring Major Lazer)
"Seven" (featuring Latto) – Explicit Version
"Standing Next To You"
"Yes Or No"
"Please Don't Change" (featuring DJ Snake)
"Hate You"
"Somebody"
"Too Sad To Dance"
"Shot Glass Of Tears"
"Seven" (featuring Latto) – Clean Version
Golden is scheduled to be released on November 3, 2023, through Big Hit Music.