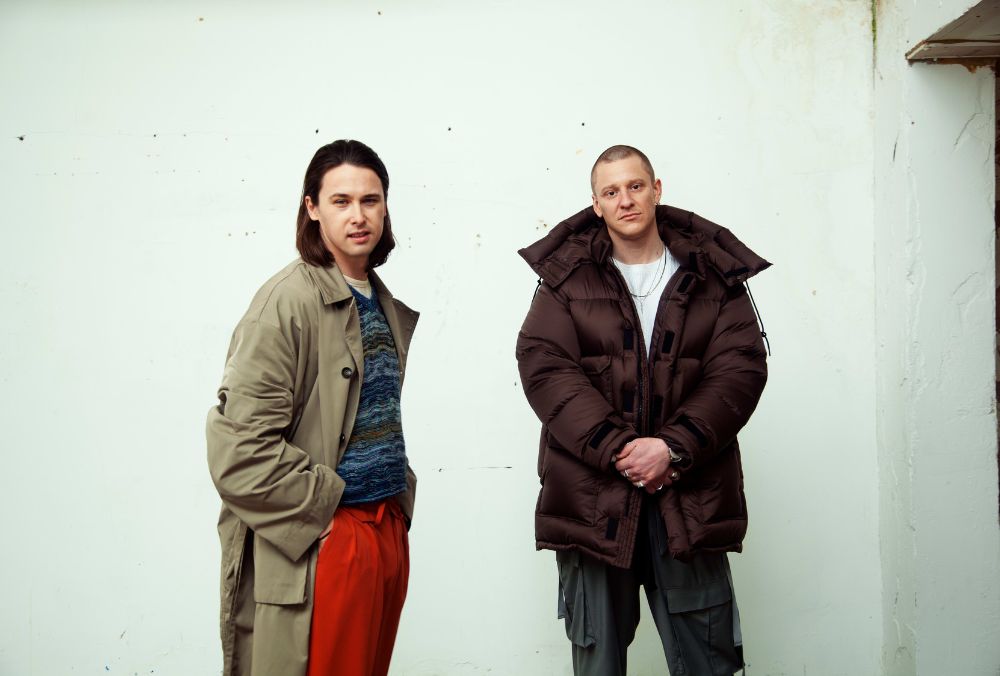 Jungle Releases New Track "Back On 74" and Unveils Interactive Music Video
Jungle, the popular pop duo, has delighted fans by sharing their latest track, "Back On 74", alongside an innovative and interactive music video. The song is a part of their upcoming album Volcano, scheduled to be released on August 11, and was first introduced to fans through their single "Candle Flame".
The music video for "Back On 74" is being hailed as a 'music video art gallery', featuring a captivating collection of 10,000 ever-changing images with each view. Created in collaboration with WeTransfer, the video offers fans the unique opportunity to download any of the images while automatically replacing it with another for others to enjoy.
Jungle's J Lloyd expressed that Volcano is the band's most authentic record yet. Drawing inspiration from the likes of Daft Punk and Chemical Brothers, Jungle's musical journey has evolved to incorporate a soulful side, infusing their electronic sound with song-based elements. The forthcoming album promises to be a seamless extension of their musical exploration.
In addition to their exciting new music, Jungle will grace the stage at this year's All Points East festival in Victoria Park, London. Set to perform on Saturday, August 26, Jungle will share the spotlight with a star-studded lineup, including Erykah Badu, Folamour, BADBADNOTGOOD, 070 Shake, Tobe Nwigwe, Charlotte Day Wilson, Lil Silva, Ragz Originale, and Pretty Girl. Tickets for the event are available for purchase.
After the festival, Jungle has ambitious plans for a major headline tour across North America and Europe. Fans can secure their tickets to experience the electrifying performances during the tour.
With "Back On 74" and the forthcoming album Volcano, Jungle continues to captivate audiences with their evolving sound and unique visual experiences. The band's journey into uncharted musical territory holds great promise for their dedicated fanbase, making them an act to watch in the music industry.
Pre-order Volcano by Jungle HERE