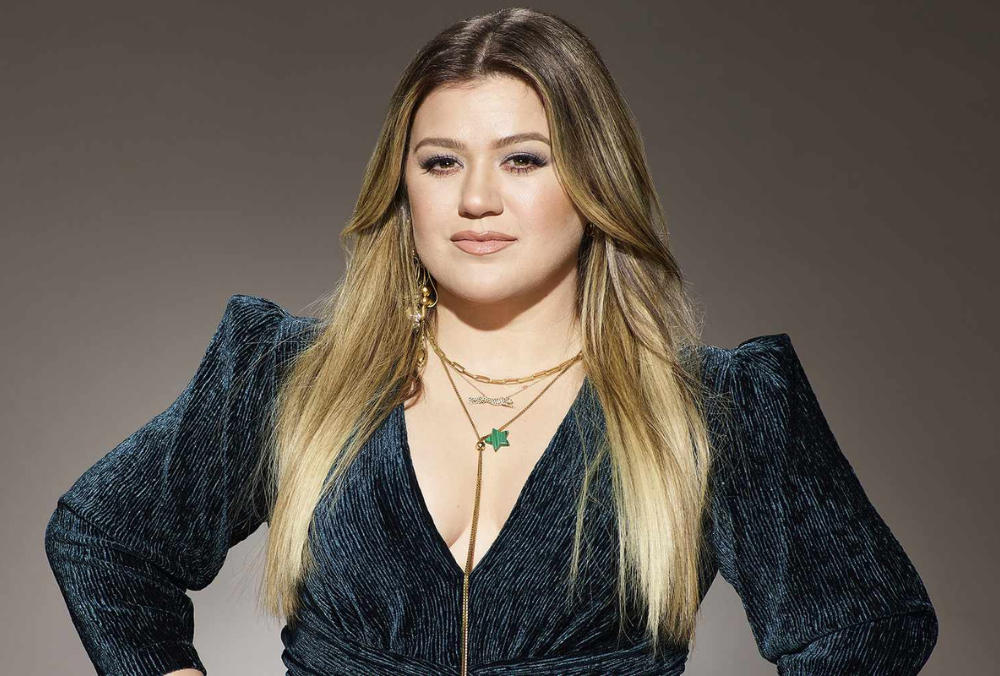 Kelly Clarkson Delivers Emotional Performance of "Lighthouse" on Fallon
Kelly Clarkson's 10th studio album, Chemistry, has garnered significant attention as one of the standout albums of the year. The album features raw and emotionally charged ballads that revolve around themes of her divorce, allowing her to lay bare her heartache and trauma. On October 14, Kelly Clarkson made a guest appearance on The Tonight Show Starring Jimmy Fallon to deliver a moving performance of "Lighthouse," a track from her Chemistry album.
In the performance, both Clarkson and her background singers were dressed in all black, symbolizing the mourning of a once-loving union.
With pure passion, she sang the chorus: "Like a wave, you're always crashin' into me, crashin' into me / And these days are harder than they used to be, and they used to be / No shootin' stars can fix what we aren't, and / What good's a lighthouse when the light is burnin' out?"
While "Lighthouse" and the entire "Chemistry" album are deeply relatable, Kelly Clarkson shared in an interview with Variety that creating the album was a very isolating experience. However, she expressed hope that her music would resonate with and provide solace to people.
"…I think that's one of the main reasons for releasing it for me," Clarkson said. "It's like, man, if this helps one person relate to something or helps them through the grieving process, it's worth it."
You can watch Kelly Clarkson's emotional performance of "Lighthouse" on The Tonight Show.