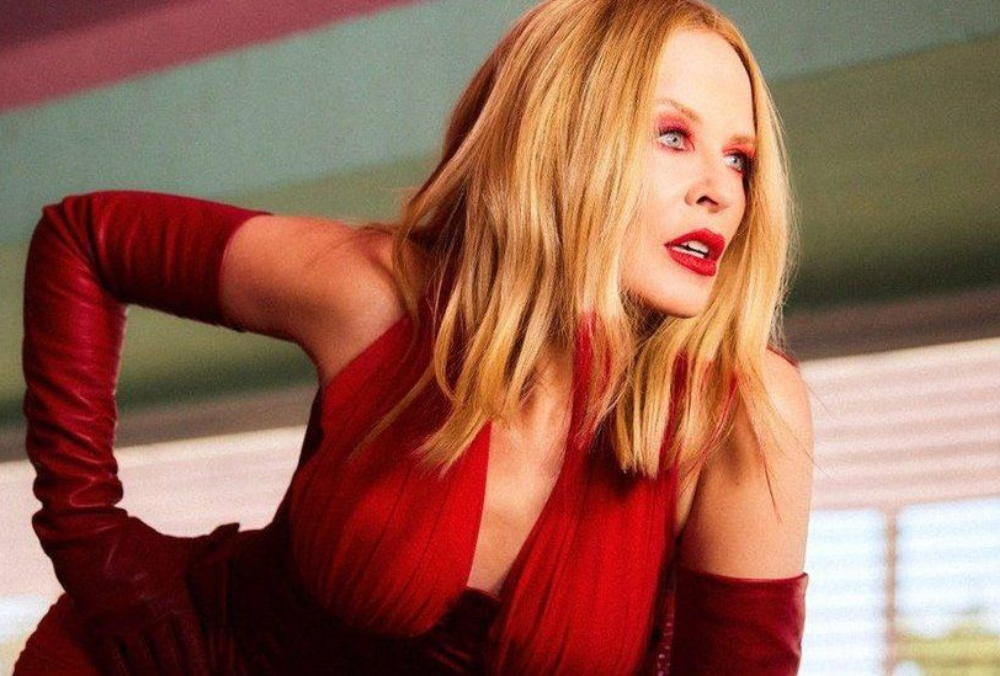 Kylie Minogue Unveils Las Vegas Residency: Glamour, Abandon, and Exciting Surprises Await!
Australian pop icon Kylie Minogue is set to kick off her first Las Vegas residency at the Voltaire nightclub in The Venetian later this year. The announcement comes after Kylie teased the exciting news during a recent TV appearance.
Having previously performed in Vegas as part of tours, Kylie expressed her excitement about finally having her own residency in the city. During a press conference in Los Angeles, she revealed that her team had contemplated the idea back in 2004 during her Showgirl tour. Now, she's thrilled to bring her iconic show to Las Vegas.
VEGAS BABY! ✨ So excited to headline the all-new @VoltaireLV at @VenetianVegas starting this fall. See you there! #MoreThanJustAResidency pic.twitter.com/1W1xViYD6t

— Kylie Minogue (@kylieminogue) July 28, 2023
The residency is expected to capture the essence of a classic Kylie show, featuring glamour and abandon. Kylie also shared that the audience can look forward to reinterpretations of some of her songs and other surprises. Live bed dances and stunning costumes are just a few of the elements she has in store for her fans.
Choosing the perfect timing for the residency was crucial for Kylie. She explained that she didn't want to do it in the latter part of her career; instead, she aimed for a sweet spot in the middle where she could fully embrace and enjoy the experience.
Before embarking on her Las Vegas residency, Kylie is currently promoting her upcoming album, Tension, which is set to release on September 22 via Darenote / BMG. The album's lead single, "Padam Padam," has been gaining popularity on the charts in the UK and the US, becoming an anthem for Pride celebrations, including London Pride.
Kylie Minogue's Las Vegas residency promises to be a must-see event for fans and music enthusiasts alike. The shows will undoubtedly showcase her immense talent, timeless hits, and unforgettable stage presence. You can pre-save and pre-order the album here.