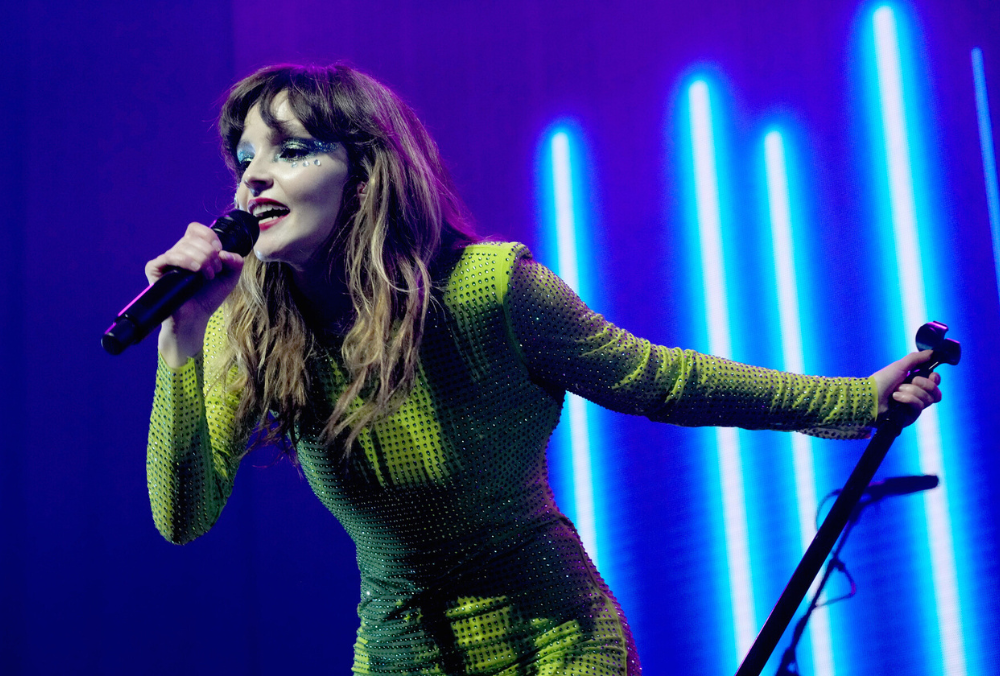 Lauren Mayberry of CHVRCHES Unveils Debut Solo Single "Are You Awake?"
Lauren Mayberry, the frontwoman of CHVRCHES, has stepped into the realm of solo music with her debut single, a poignant piano-driven ballad titled "Are You Awake?"
The song, penned in collaboration with Canadian singer-songwriter Tobias Jesso Jr. and produced by Matthew Koma (known for working with Zedd), marks Mayberry's first venture into the solo spotlight. Prior to the release, she had announced her maiden solo tour and teased the single with a 30-second preview, sharing her mixed emotions about the solo debut on social media.
Mayberry revealed that "Are You Awake?" was born during a writing session with Jesso when she was preoccupied with thoughts of "loneliness and homesickness." She explained, "As soon as Tobias started playing the chords, the lyrics and melody came to me really quickly. I finished the song with Matthew, who really understood what I was trying to say."
Initially, a solo career and creating music outside the context of CHVRCHES seemed unimaginable to Mayberry. However, she realized that there were things she needed to express from her own perspective. She expressed excitement about this new chapter in her career and the prospect of sharing more of her music with the world.
Before "Are You Awake?" Mayberry's solo endeavors were limited. She lent her guest vocals to Death Cab for Cutie's "Northern Lights" from their 2018 album Thank You For Today. Additionally, she collaborated with Aaron Dessner of The National on a cover of Frightened Rabbit's "Who'd Kill You Now?" for Tiny Changes, a tribute album dedicated to the late Scott Hutchinson, the frontman of Frightened Rabbit.
CHVRCHES' most recent studio album, Screen Violence, was released in 2021. The Scottish synth-pop trio is currently preparing to launch a 10th-anniversary reissue of their debut studio album, The Bones Of What You Believe. originally released in 2013. This special edition includes four previously unreleased songs and five live recordings from 2013, and is scheduled for release on October 13.