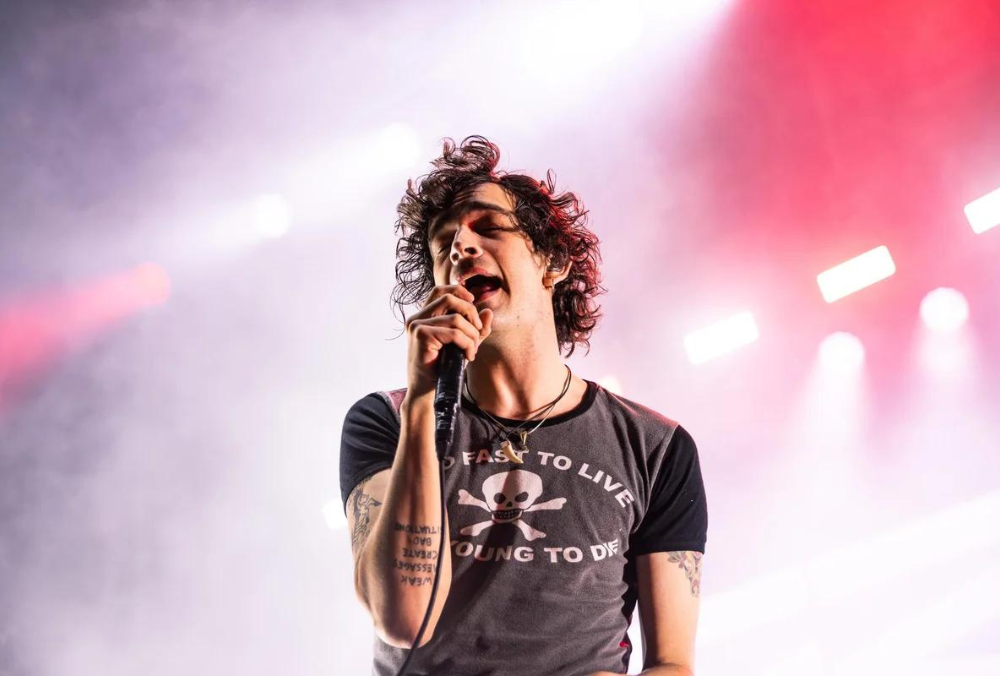 Matty Healy Addresses Malaysia Controversy: The 1975's Stand Against Injustice
Matty Healy, the frontman of The 1975, has broken his silence on the recent controversy surrounding the band's ban from Malaysia. During their performance in Hawaii on August 6, Healy candidly touched upon the incident before launching into their track "28". Healy asserted his stance against the notion of the "white savior complex," emphasizing the significance of standing up for what is right, even if it requires personal sacrifices.
The uproar was sparked when Healy and The 1975 criticized Malaysia's anti-LGBTQ laws during their headline set at the Good Vibes Festival in Kuala Lumpur. The speech, delivered on July 21, called out the Malaysian government's stance on gay rights and triggered a series of events that led to the band's ban from the country.
In response to the controversy, the festival organizer, Future Sound Asia (FSA), has initiated legal proceedings against The 1975. The action includes a Letter of Claim demanding acknowledgment of liability and compensation for damages incurred due to Healy's actions and remarks. FSA has expressed strong disapproval of the band's behavior, citing a breach of local guidelines and Malaysian laws, and claiming that their conduct marred the festival's reputation.
The aftermath of the incident saw condemnation from the Malaysian LGBTQ+ community, who voiced concerns that Healy's actions could adversely impact the LGBTQ+ community in the country. A total of 18 police reports were filed in relation to the incident, and a class action lawsuit was reportedly being prepared by Malaysian law firm Thomas Philip.
Uncover More: Julian Casablancas from The Strokes Shares Thoughts on The 1975's Malaysia Protest
At a recent performance at Lollapalooza, The 1975 seemingly addressed the controversy with a moment of irony. During their set, just before the song "It's Not Living If It's Not With You", Healy began to utter something controversial before the band abruptly transitioned into the song's opening riff, leaving the audience to speculate on the intended statement.
Matty Healy and The 1975's actions in the face of controversy have sparked discussions about freedom of expression, social responsibility, and the power of artists to use their platform for meaningful change.