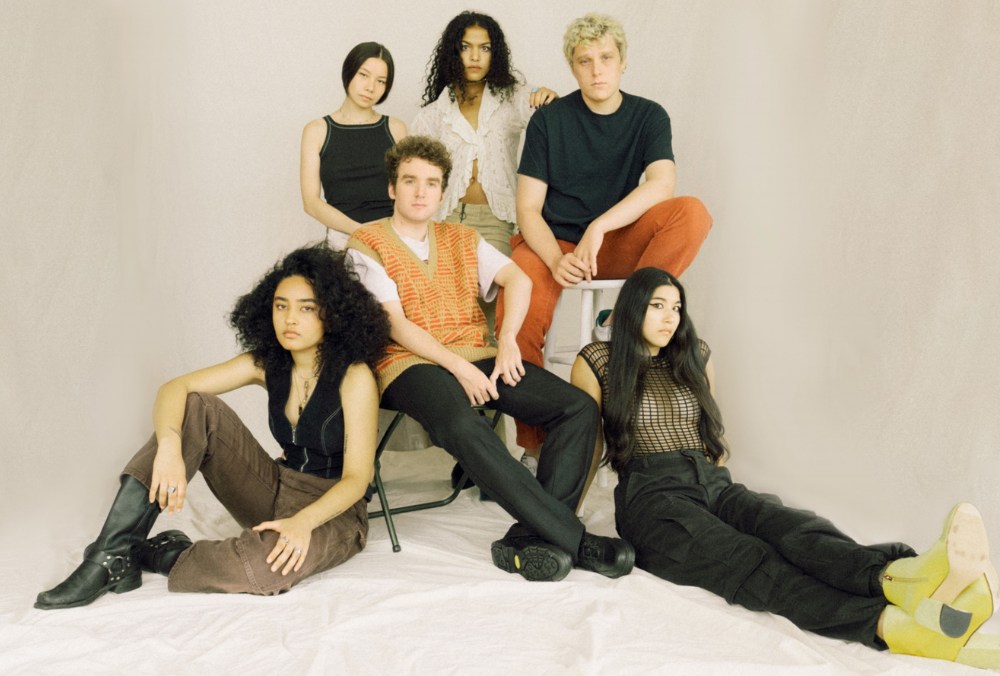 Michelle Announces "Glow" EP with Release of Title Track and Visualizer
Michelle, the New York-based collective, has exciting news for their fans. They've announced their upcoming Glow EP and have treated listeners to the title track along with a second single called "Agnostic." Both singles come with visualizers, showcasing the diverse musical styles and creative energies of the band members.
The "Glow" visualizer features the six members, Sofia D'Angelo, Julian Kaufman, Charlie Kilgore, Layla Ku, Emma Lee, and Jamee Lockard, dancing freely around the streets and parks of New York City. This visualizer sets a carefree and lively tone, reflecting the energy of the title track.
In contrast, the "Agnostic" visualizer takes on a more introspective vibe. The song begins with a stripped-down acoustic guitar, offering a shift in tone compared to "Glow."
Jamee Lockard's soft and enchanting delivery in "Glow" is accompanied by contributions from the band's bass, synth keyboard, and drums, creating a crescendo that bathes the room in a warm and free-flowing incandescence. The visual choreography for the song is done by Emma Lee, adding a visually captivating dimension to the music.
Uncover More:
These two new singles provide a glimpse of the refined songwriting and musical style that will define the Glow EP.
Fans can watch the "Glow" visualizer and "Agnostic" visualizer online and pre-order the Glow EP to enjoy more of Michelle's captivating music.