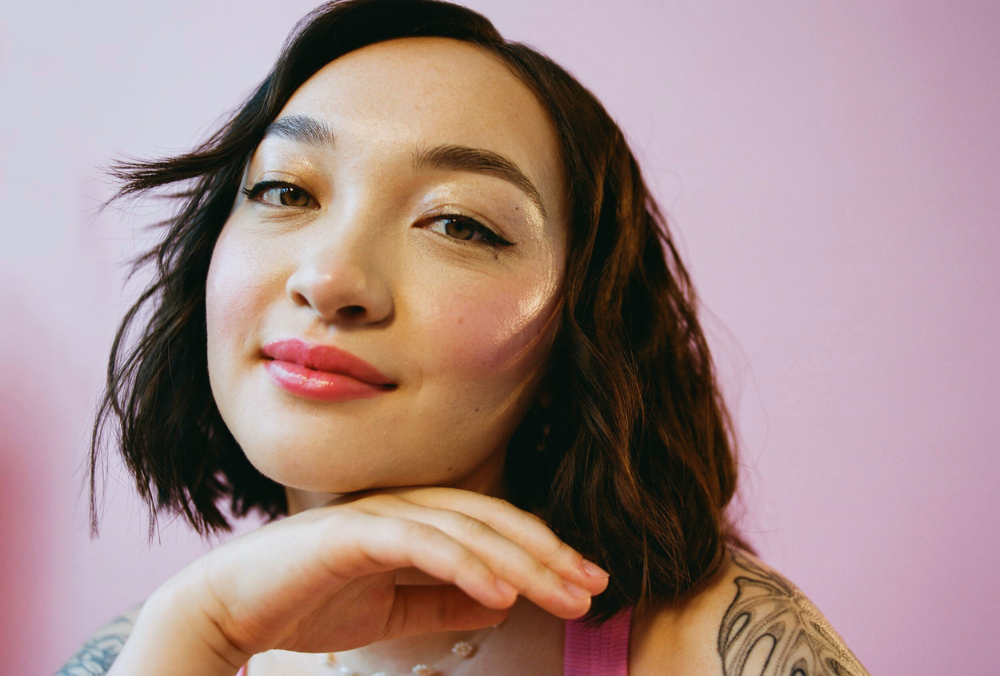 Mxmtoon Unveils "Plum Blossom (Revisited)" Project: A Nostalgic Reimagination of Her Formative Songs
In a heartfelt journey back to her early music, Mxmtoon has announced Plum Blossom (Revisited), a project that seeks to reimagine the songs that marked her rise to fame. The EP, set to be released on November 10, 2023, will provide fans with a fresh perspective on the tracks that launched her career, starting with "Feelings Are Fatal (Revisited)."
Reflecting on her journey, Mxmtoon shared her thoughts on this nostalgic project, emphasizing her growth as an artist and the appreciation for her younger self.
A Nostalgic Reimagination
Described as "a reconsideration of the early songs that propelled her to fame," Plum Blossom (Revisited) symbolizes the artist's personal evolution over the past five years. Mxmtoon released her first EP at the age of eighteen, and Plum Blossom featured songs she had written as a seventeen-year-old. These early works carried the essence of her creativity at that time, but her growth and maturity as an artist prompted her to revisit and reimagine them.
Mxmtoon expressed her gratitude for the resources available to her now, allowing her to give these songs the treatment they deserve. She sees this project as a tribute to her younger self, honoring the courage she displayed when creating art at a young age. The artist aims to elevate these songs to shine as brightly as she had envisioned them years ago.
On X (formerly known as Twitter), she shared her commitment to retaining the core and comfort of the original songs while adding a touch of sparkle. The songs are meant to be familiar yet refreshed for both longtime fans and new listeners.
"Feelings Are Fatal (Revisited)" Out Now
The first offering from Plum Blossom (Revisited) is "Feelings Are Fatal (Revisited)," released on October 5, 2023. This track sets the tone for what promises to be a captivating journey through Mxmtoon's artistic evolution.
The artist expressed her gratitude to her community of supporters, acknowledging their role in her musical journey. As the EP release date approaches, Mxmtoon invites her fans to join her on this nostalgic and transformative musical adventure.
Anticipating More Music
While fans eagerly await Plum Blossom (Revisited), the artist has even more in store for them. The press release confirms that Mxmtoon is working on another full-length album, set to grace our ears in 2024. This exciting news assures fans that there is much more to look forward to from this talented artist.
As we anticipate the release of Plum Blossom (Revisited), listeners can immerse themselves in the beautifully reimagined world of Mxmtoon and appreciate how far she has come in her musical journey.
Plum Blossom (Revisited) is set to be released on November 10, 2023, via AWAL, providing a heartfelt and reimagined perspective on Mxmtoon's early works.