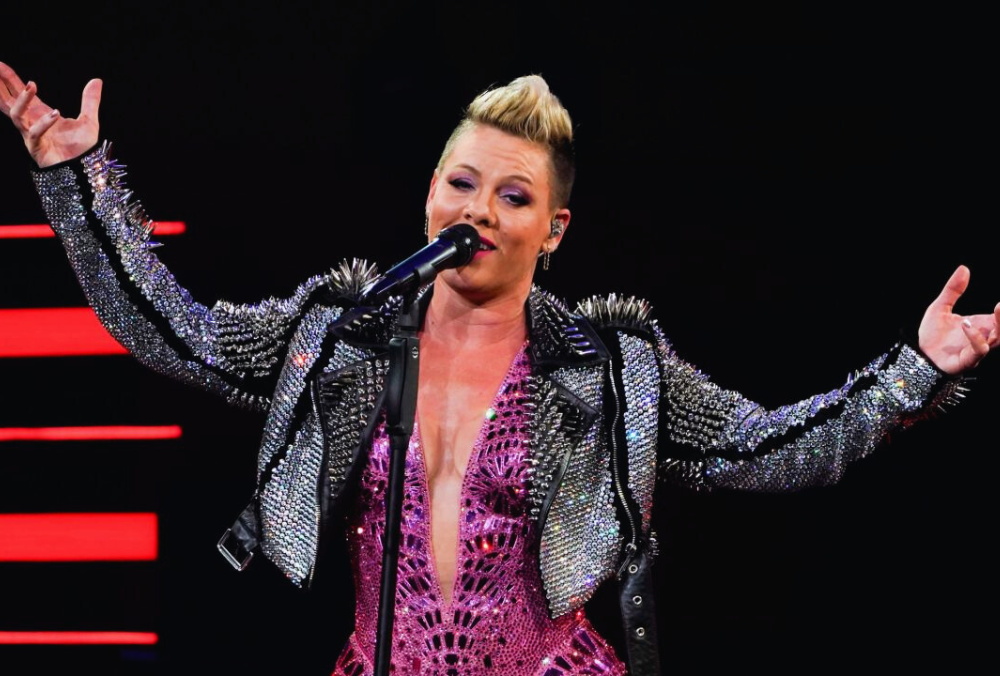 Pink to Give Away 2,000 Copies of Banned Books During Florida Tour Stops
Pop sensation Pink is making a bold statement against censorship by teaming up with free expression organization PEN America and Florida bookseller Books & Books to give away 2,000 books that have been banned in Florida schools. The giveaway will take place at Pink's concerts in Miami and Sunrise, FL.
Pink, known for her hit "So What," is using her platform to challenge Florida legislature and promote knowledge and awareness among fans and their children. The banned books include titles like The Family Book by Todd Parr, The Hill We Climb by Amanda Gorman, Beloved by Toni Morrison, and a selection from the movement Girls Who Code founded by Reshma Saujani.
In a statement, Pink expressed her commitment to the cause: "Books have held a special joy for me from the time I was a child, and that's why I am unwilling to stand by and watch while books are banned by schools. It's especially hateful to see authorities take aim at books about race and racism and against LGBTQ authors and those of color. We have made so many strides toward equality in this country, and no one should want to see this progress reversed. This is why I am supporting PEN America in its work and why I agree with them: no more banned books."
Kasey Meehan, the director of PEN America's Freedom to Read Program, expressed excitement about the collaboration, stating, "We are thrilled to be working with Pink on this important cause. Every child deserves access to literature that reflects their lives. Rampant censorship is depriving kids of the chance to see themselves in books and learn about the world and its history."
Pink's initiative aims to emphasize the importance of free expression and diversity in literature. The giveaways are expected to be a powerful statement against censorship, promoting inclusivity and the right to access diverse narratives.