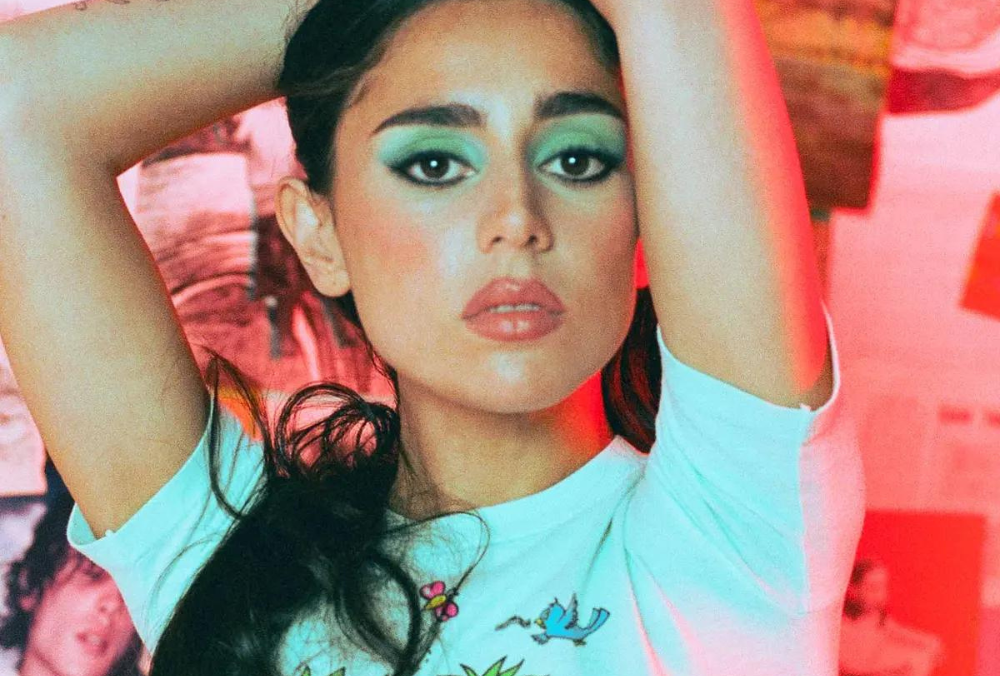 Samia Releases Enchanting Rendition of "Honey" with Maya Hawke
In January, singer-songwriter Samia unveiled her sophomore album, 'Honey,' displaying a confessional and endearing approach to her music. The title track, with its relatable lyrics about attending a Porches show in Brooklyn, stood out as a captivating highlight.
Now, on Wednesday, July 26, Samia elevates the enchantment of "Honey" even further with the release of "Honey (Maya Hawke Version)," the latest installment in her 'Honey Reimagined' singles series.
Samia explains, "When we were recording "Honey" for the album, we added this ironic depth by turning what was originally a painful song into a kind of campfire sing-along—big bouncy guitars, a happy melody, that endless refrain. So I was eager to hear what Maya would do with it. Surprisingly, she stripped all of the campfire away. In her version, you can hear every bit of the desperation in how spare the production is. Exploring these new vantage points in my own work is exactly what draws me to the Reimagined concept."
Maya Hawke, known for her acting and musical talents, embraced the opportunity to cover her favorite song. She aimed to bring out the underlying sadness behind the celebration in her rendition of "Honey." Working with producer Will Graefe was a highlight of the experience for Hawke, who had never recorded a song without him before.
Following "Charm You (Blondshell Version)" released in late June, Samia has more treats in store for her Honey Reimagined series. Artists like Hovvdy, Ruston Kelly, and others are set to contribute to this captivating journey through Samia's musical universe. Stay tuned for more as the series continues to unfold.
Samia's upcoming tour dates
08/11 — San Francisco, CA @ Outside Lands Festival
08/24 — Vancouver, BC @ Hollywood Theater %
08/25 — Portland, OR @ Wonder Ballroom %
08/26 — Port Townsend, WA @ Thing Festival
09/02 — Salisbury, UK @ End of the Road Festival
09-03 — Stadbury Hall, IR @ Electric Picnic Festival
09/05 — London, UK @ O2 Forum
09/30 — Philadelphia, PA @ Mann Center *
10/01 — Columbia, MD @ All Things Go Festival
10/03 — Nashville, TN @ Ascend Ampitheater #
10/04 — Nashville, TN @ Ascend Ampitheater #
10/09 — Jacksonville, FL @ VyStar Veterans Memorial Arena
10/10 — Tampa, FL @ Midflorida Credit Union Amphitheatre
10/12 — Nashville, TN @ Paradise Festival @ Brooklyn Bowl ^
10/15 — Irving, TX — The Pavilion at Toyota Music Factory #
10/16 — Oklahoma City, OK @ Beer City Music Hall &
10/18 — Boulder, CO @ Fox Theatre &
10/19 — Fort Collins, CO @ The Aggie &
10/21 — Omaha, NE @ Waiting Room &
10/22 — Des Moines, IA @ Wooly's &
10/23 — Indianapolis, IN @ Hi-Fi &
10/25 — Detroit, MI @ Shelter &
10/26 — Pittsburgh, PA @ Club AE &
10-27 — Columbus, OH @ A&R Bar &
% with Raffaella
* with Boygenius
# with Noah Kahan
^ with Briston Maroney
& with Venus & the Flytraps