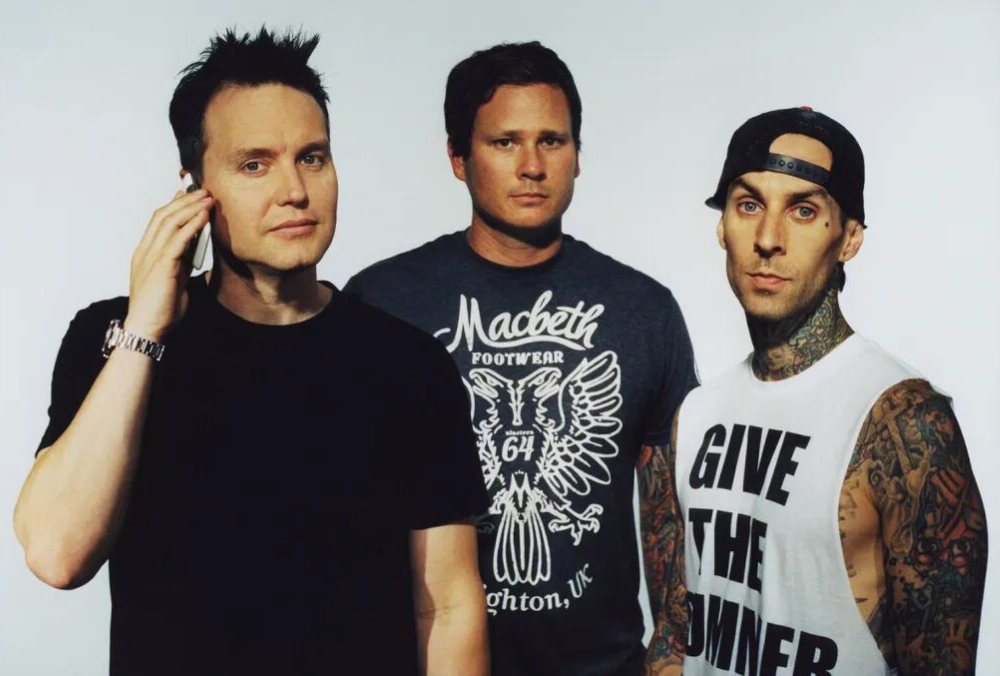 Blink-182 Reveals the Meaning Behind "One More Time" Album Title in Emotional Trailer
The growing excitement around reuniting groups continues to set social media ablaze, whether it's No Doubt, Destiny's Child, or NSYNC, all of whom are back together. However, Blink-182's reunion isn't just online chatter but a soon-to-be reality.
Earlier Monday, September 18, the trio announced their upcoming album, One More Time…, with a touching trailer video. In the clip, the band explained the meaning behind the project and discussed their career.
"What you need to understand about Blink-182 is we didn't come out of joyous homes. So, Blink was a way for us to force the happiness in the room," said Tom DeLonge.
"'One More Time' is kinda written about why does it take these catastrophes [me being in a plane crash or Mark being sick] for our band to get back together," added Travis Barker.
Mark Hoppus chimed in to say, "This is the best album we've ever written. It's all through the healing of this band and this music and this record that I literally just cry on stage every night."
"Coming out with One More Time is [us saying that] this is the last time we are going to f*ck this up," said DeLonge.
You can watch the full album trailer here.
ONE MORE TIME… the new album from blink-182 is out October 20th. "ONE MORE TIME" the new song, is out this Thursday, September 21st at 7AM LA / 10 AM NY / 2PM LONDON. Watch the full trailer on YouTube: https://t.co/KEOVT2Vmwb pic.twitter.com/S4jb1di3HD

— blink-182 (@blink182) September 18, 2023