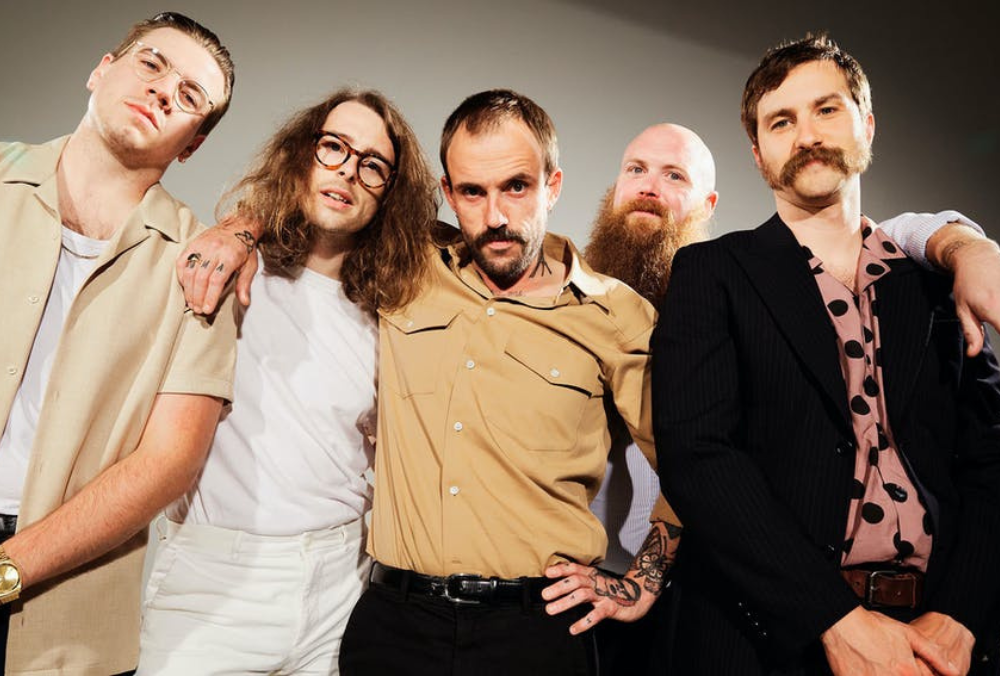 Idles Announce New Album "TANGK" and Drop Groovy Track "Dancer" Featuring LCD Soundsystem
Idles, the British punk rock band known for their electrifying performances, has made a grand entrance with the announcement of their upcoming fifth album, TANGK, set to arrive early next year. As a precursor to this highly anticipated album, the band has graced fans with a vibrant new track titled "Dancer," which boasts the remarkable contributions of James Murphy and Nancy Whang from LCD Soundsystem.
On "Dancer," Joe Talbot, Idles' charismatic frontman, assumes the role of a dance floor maestro, leading a revolution of dance with an iron grip. The accompanying music video showcases the band and others dancing exuberantly throughout the city, encapsulating the infectious spirit of the song.
TANGK is a collaborative masterpiece, featuring production work from renowned talents such as Nigel Godrich, Kenny Beats, and the band's very own guitarist, Mark Bowen. The album marks a significant shift in the band's sonic approach and is highly anticipated by fans and music enthusiasts alike.
In a recent conversation with NME, Talbot shared his vision for TANGK, emphasizing the importance of evoking a creative, eclectic energy. He expressed his desire to make people move and feel the love through music, with the hope that the music would be genuinely infectious, capturing a sense of unity and electrifying energy.
With "Dancer" as a tantalizing preview of what's to come, Idles has set the stage for an album that is bound to ignite the dance floors and inspire a profound emotional connection.
You can watch the captivating video for "Dancer" below and check out the artwork and tracklist for TANGK below:
Tracklist:
"IDEA 01"
"Gift Horse"
"POP POP POP"
"Roy"
"A Gospel"
"Dancer"
"Grace"
"Hall & Oates"
"Jungle"
"Gratitude"
"Monolith"
TANGK is scheduled for release on February 16, 2024, via Partisan Records. For more details, you can find additional information here.