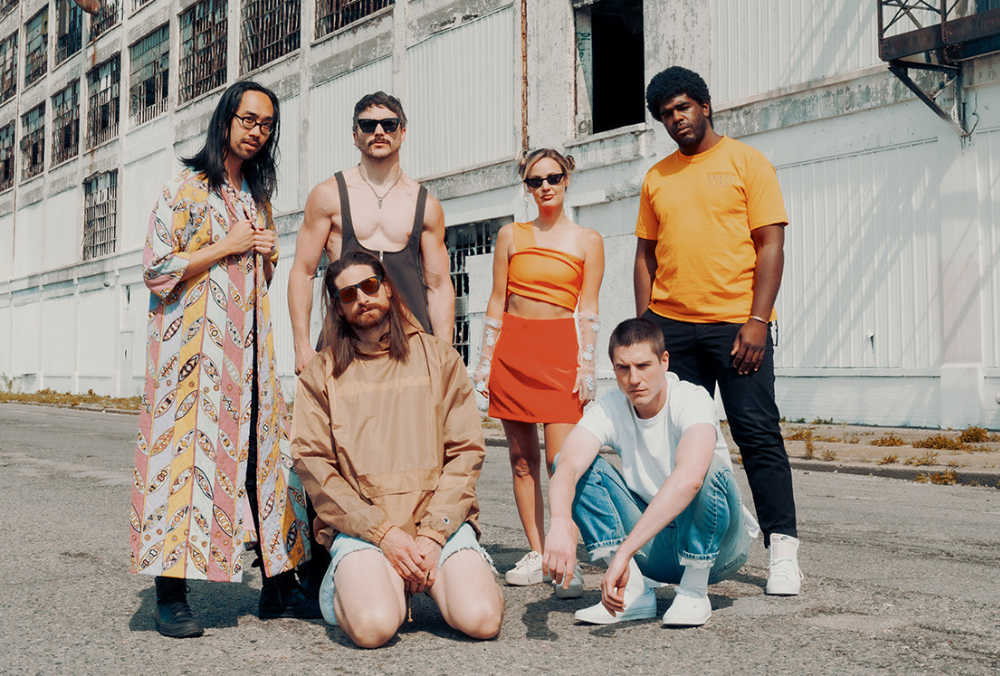 The Armed Unveils New Single "Liar 2" as Teaser for Upcoming Album
American indie punk band The Armed has made a triumphant return with their latest single, "Liar 2", offering a glimpse into their upcoming fifth studio album, Perfect Saviors. Preceded by the tracks "Sport of Form" and "Everything's Glitter", which provided early insights into the album, "Liar 2" continues to build anticipation for the forthcoming release.
In a statement, bandleader Tony Wolski shared insight into the band's creative process, stating, "We tend to be drawn to juxtaposition and trying to make disparate things fit in new ways to discover some novel aesthetic resonance or emotional response. Some push and pull."
Describing "Liar 2", Wolski added, "This is a dancey, happy track about being in the deepest pits of despair and giving way to lies and delusion as your only means of survival. It is a chocolate cake full of broken glass — the sonics of the track itself, seemingly in denial of the lyrical content."
The single "Liar 2" serves as a follow-up to the band's 2010 song "Liar", offering a creative evolution of their previous work. Perfect Saviors marks a significant release for The Armed, as it represents their first full album since their breakthrough LP, Ultrapop, which was unveiled in 2021.
Describing the themes explored in Perfect Saviors, Wolski commented, "Predictable primal dangers have given way to newer social ones. And the result is a world that is confounding and terrifying — but ultimately still beautiful. We hope this record is exactly all of that, too. Perfect Saviors is our completely unironic, sincere effort to create the biggest, greatest rock album of the 21st century."
Listeners can immerse themselves in the captivating soundscape of "Liar 2", while eagerly awaiting the release of Perfect Saviors on August 25th. The combination of The Armed's musical ingenuity and thought-provoking themes promises an exciting addition to the contemporary rock scene.