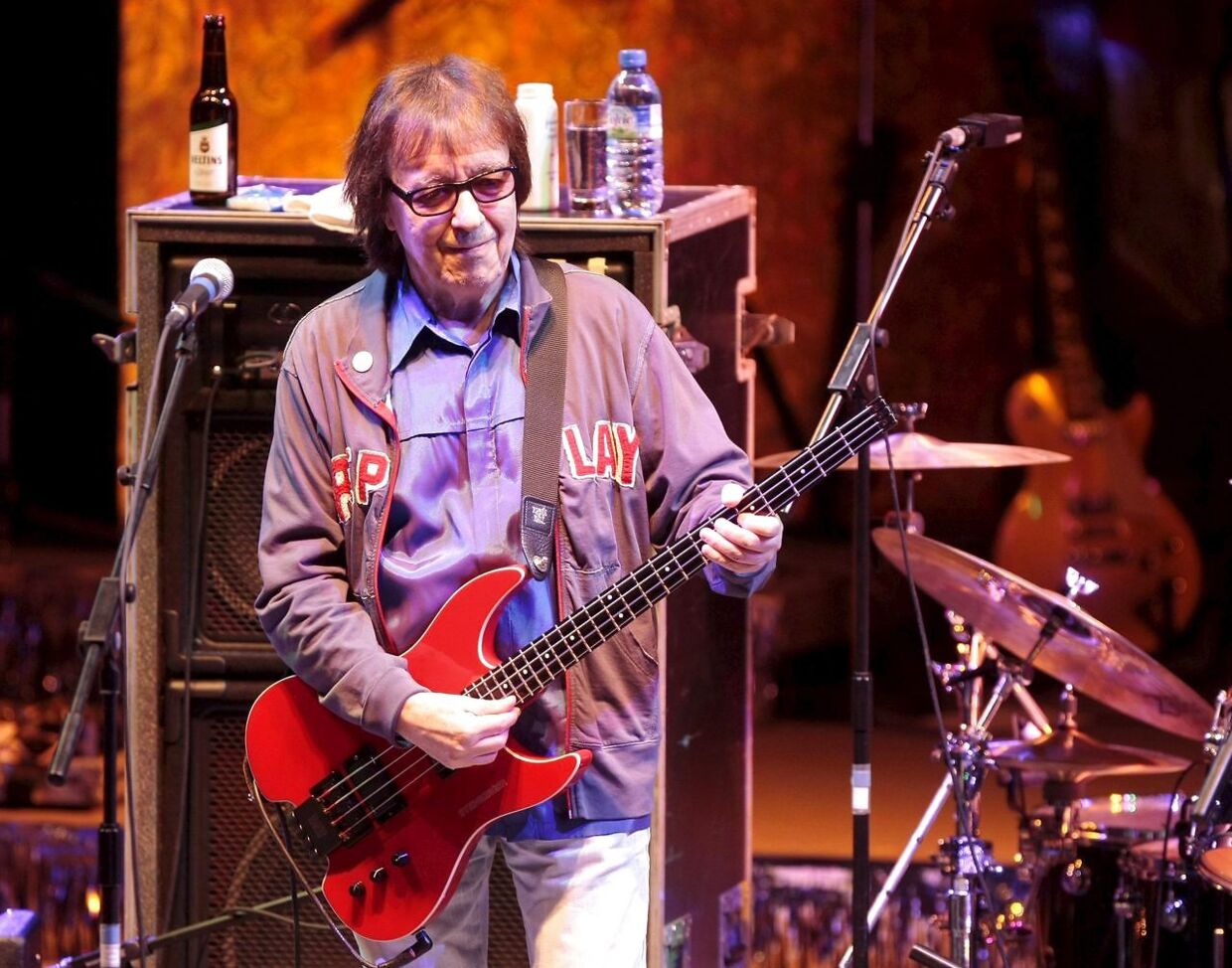 Bill Wyman Joins Rolling Stones for New Album: Report
LONDON, June 12, 2023 — In a surprising twist, legendary bassist Bill Wyman is set to make a guest appearance on the upcoming album by The Rolling Stones, according to an exclusive report. Wyman, a founding member of the iconic rock band, left the group in 1993 but has maintained a close relationship with his former bandmates over the years.
A Reunion for the Ages
Rumors of Wyman's involvement in the new album have been circulating for months, but this report provides the first concrete confirmation. Sources close to the band indicate that Wyman will lend his bass skills to one of the tracks on the highly anticipated album, tentatively titled "Rocking Legends". The news has already generated considerable excitement among fans, as it hints at a reunion of the original Rolling Stones lineup.
Wyman's Departure and Ongoing Connection
Bill Wyman's departure from the Rolling Stones over two decades ago came as a shock to many. Despite his decision to step away from the band, Wyman has continued to contribute to their legacy in various ways. He has made occasional guest appearances on stage during the Stones' live performances, including their historic 50th-anniversary tour in 2012. However, his participation in recording new material has been limited until now.
A Respected Musician's Return
Bill Wyman's career as a musician extends far beyond his tenure with the Rolling Stones. As a bassist, songwriter, and occasional vocalist, he has made significant contributions to the band's classic hits such as "Jumpin' Jack Flash" and "Paint It Black". Additionally, he has released several successful solo albums and collaborated with other notable artists throughout his illustrious career.
Keeping the Legacy Alive
The Rolling Stones, who are celebrating their 60th anniversary this year, have consistently pushed boundaries and maintained their relevance in the ever-changing landscape of rock music. With the inclusion of Bill Wyman on their new album, they not only pay homage to their roots but also honor the creative partnership that helped define their sound. Fans eagerly await the release of the album, which is expected to showcase the timeless energy and passion that the Rolling Stones are renowned for.
"Having Bill Wyman join us on this album is truly special. It's a testament to the enduring bond we share as a band and the respect we have for each other's contributions. We can't wait for our fans to hear the magic that happens when we all come together." – Mick Jagger, Lead Singer of The Rolling Stones
The Future Looks Bright
As the Rolling Stones prepare to embark on a new chapter in their storied career, the addition of Bill Wyman serves as a reminder of their legacy and the enduring impact they have had on the music industry. With their signature blend of rock 'n' roll grit and undeniable talent, the Rolling Stones continue to captivate audiences worldwide, proving that age is no barrier to creating timeless music.
Stay tuned for more updates on the release date and further details about the "Rocking Legends" album, as the Rolling Stones and Bill Wyman prepare to unleash their collective musical prowess once again.
---
Bill Wyman is an English musician, best known as the original bassist for the Rolling Stones. Born on October 24, 1936, in London, Wyman joined the band in 1962 and played a crucial role in shaping their sound. After leaving the Rolling Stones in 1993, he pursued a solo career
and collaborated with various artists. Wyman's distinct bass lines and contributions to the band's songwriting continue to influence generations of musicians.