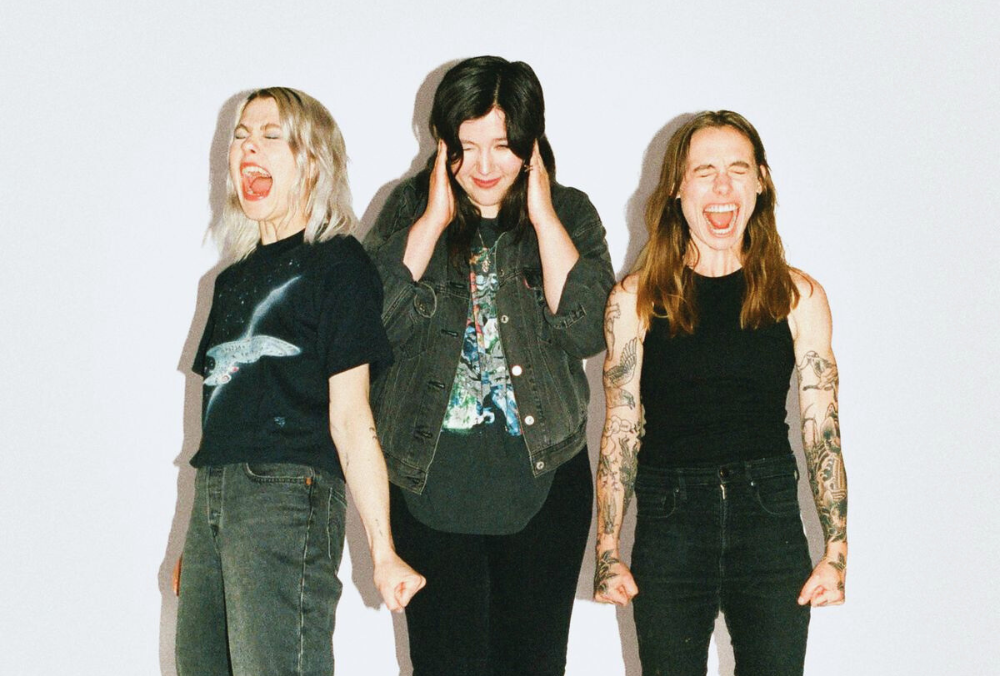 Boygenius Graces Saturday Night Live Stage with Electrifying Performance of "Satanist"
In a captivating second act on the Saturday Night Live stage, Boygenius, the powerhouse trio comprising Phoebe Bridgers, Julien Baker, and Lucy Dacus, treated the audience to an intimate rendition of "Satanist" from their debut album, The Record.
Dressed in their signature suits, the trio exuded confidence and musical prowess. Julien Baker, taking center stage, kicked off the performance with a commanding vocal presence, seamlessly complemented by the harmonies of Bridgers and Dacus. As the song progressed, a devilishly red light bathed the stage, adding a dramatic flair to the performance. In a classic rockstar move, Julien Baker concluded the song by tossing her guitar off stage, symbolizing the energy and passion that defines their live performances.
Boygenius has undoubtedly had a stellar year marked by critically acclaimed music, exceptional live performances, and a genuine camaraderie that resonates with fans. In a recent interview with British GQ, the trio acknowledged the possibility of an eventual hiatus as they return to their solo endeavors. Despite this, they emphasized the unparalleled magic that comes to life when they create music together.
Julien Baker reflected on the difference between solo and collaborative efforts, stating, "When I'm working with y'all, by necessity, because y'all are contributing to it, it feels unpredictable, unknown."
Watch the electrifying performance of "Satanist" by Boygenius on the Saturday Night Live stage. The trio's chemistry and musical synergy continue to captivate audiences, leaving an indelible mark on the music scene.