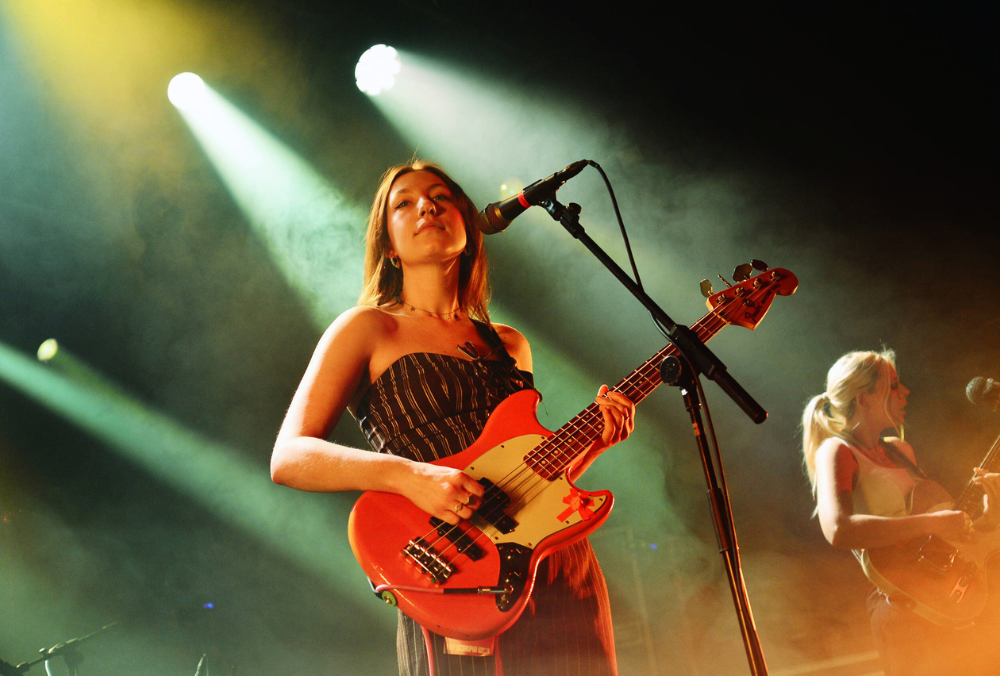 Coach Party Drops Reflective New Single "Be That Girl" as Final Release from Killjoy Album
Indie rockers Coach Party have unveiled their latest single, "Be That Girl," marking the final release from their recently launched album, 'Killjoy.' This track follows a series of successful singles preceding the album's debut.
"Be That Girl" is a reflective and introspective piece that explores the concept of personal transformation. It delves into the realization that you've evolved into a different person, distinct from the version you once knew yourself to be and the individuals with whom you shared your life.
The band's drummer, Guy Page, shared insights about the track's creation: "We were touring a lot last year, so a big chunk of the writing for 'Killjoy' happened in hotel rooms, such as 'Be That Girl,' of which the bulk was formed in a morning in Spain before heading out to play BBK Festival. It's one of the more inward & self-reflective songs on the record, and the one with the softest sonic edges. Retrospectively, it feels like a step closer to our early style as a band, which is nice."
The accompanying music video offers a glimpse into Coach Party's life both onstage and behind the scenes over the past year. During this time, they played over 100 shows, sharing stages with notable acts like Queens of the Stone Age and Wet Leg, and gracing major festivals such as Glastonbury and The Great Escape.
Killjoy, the band's debut album, received positive reviews. NME praised the record's emotional range, describing it as catchy and heartfelt. The album seamlessly blends various musical elements, with occasional punk-inspired outbursts and singalong-worthy tracks. Coach Party's European tour is set to begin this autumn, marking their emergence as a promising indie force.
Fans can watch the video for "Be That Girl" to experience Coach Party's introspective sound and visual storytelling.