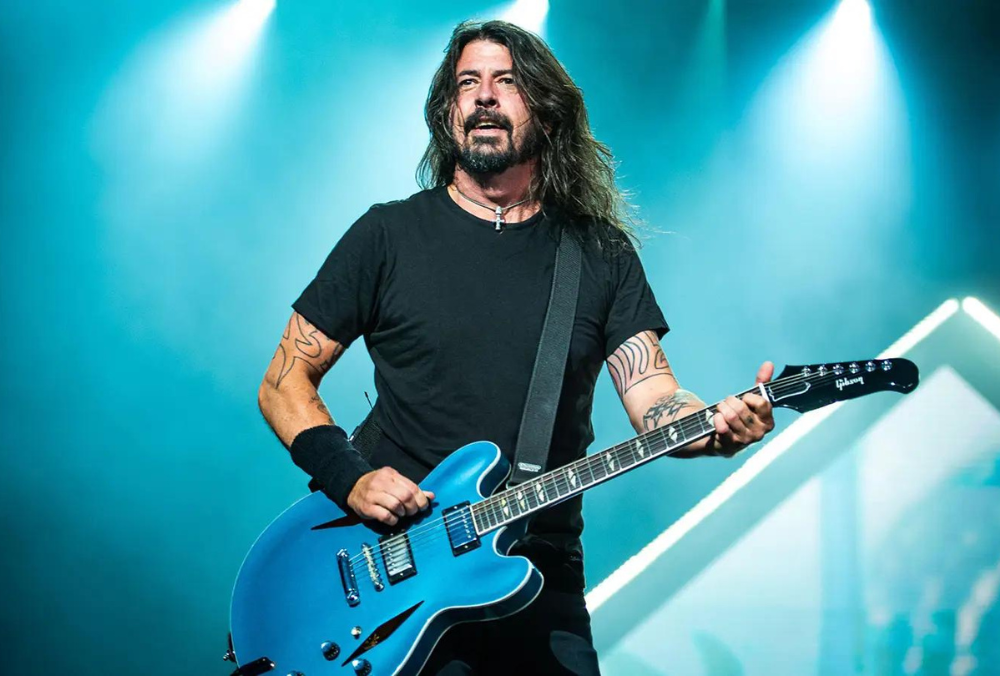 Dave Grohl Channels His Inner "Satanist" During Halloween Concert with Boygenius
On Halloween night, a special and spooktacular concert took place at the Hollywood Bowl in California as Boygenius, the acclaimed indie rock supergroup, transformed into "Boogenius" for the evening. They had an array of tricks and treats for their fans during the performance, including a surprise appearance by rock legend Dave Grohl.
Amidst the eerie ambiance of the night, Dave Grohl took the stage during Boygenius's rendition of "Satanist," a track from their recent album, The Record. Known predominantly as the lead singer of Foo Fighters, Grohl demonstrated his drumming prowess on this particular night, harkening back to his days as the drummer for the iconic band Nirvana.
Dave Grohl embraced the spooky theme of the evening, adorning himself in skeleton-themed face paint and an all-black ensemble. In contrast, the other members of Boygenius, namely Lucy Dacus, Phoebe Bridgers, and Julien Baker, donned religious costumes, symbolizing their musical trio concept as the Father, Son, and Holy Spirit.
This isn't the first time that Dave Grohl has crossed paths with the members of Boygenius. Last December, both Grohl and Bridgers independently showed support for Billie Eilish's concert at the Kia Forum.
In 2021, Grohl stood up for Bridgers after she faced criticism for smashing a guitar during her Saturday Night Live performance.
Dave Grohl's surprise collaboration with Boygenius delighted fans and added an extra layer of rock 'n' roll enchantment to the Halloween festivities at the Hollywood Bowl.
ぎゃーーーデイヴグロール出てきた!!! pic.twitter.com/Kcf9z6W6Ku

— Jonao the man (@jonaooooo) November 1, 2023