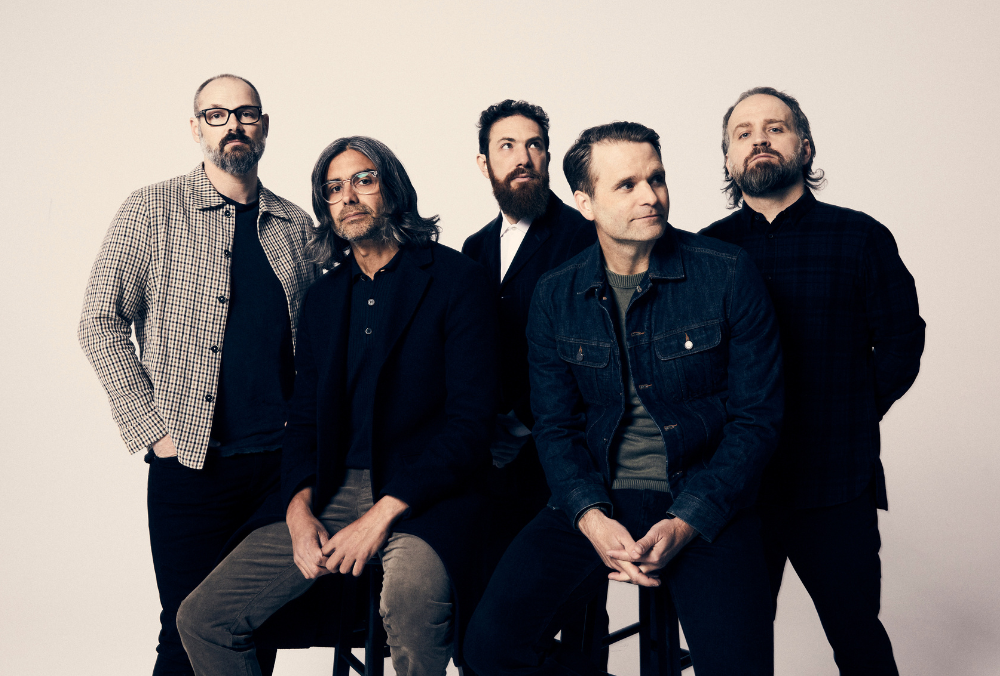 Death Cab For Cutie Unveils New Single "An Arrow In The Wall" in Two Exciting Variations, Including a CHVRCHES Remix
Indie rock veterans Death Cab For Cutie have treated their fans to a fresh musical offering on August 16. Their latest single, "An Arrow In The Wall," arrives in two distinct iterations — an energetic, rhythm-driven track co-produced with John Congleton, and an engaging remix in collaboration with CHVRCHES.
Frontman Ben Gibbard's vocals lead the charge on "Arrow In The Wall," serving as a warning for listeners to stay attentive even amidst smooth sailing. The chorus underscores the message:
"An arrow in the wall, arrow in the wall / Take it as a warning / That you are gonna fall, you are gonna fall / Even if you're soaring / Take it as a warning."
Gibbard commented on the song's concept, stating, "An Arrow In the Wall" delves into the evident signs of societal decay prevalent in the 21st century. He emphasizes the notion that though the current warning may have narrowly missed, it's unwise to assume the next one won't find its mark. He added, "We have been good friends with CHVRCHES since touring together in 2019. They took our maudlin little dance track and turned it into a major key club banger."
As the band prepares for an upcoming tour with The Postal Service, an electronic side project led by Gibbard, slated to commence in September, listeners can immerse themselves in the dual versions of "Arrow In The Wall" above.