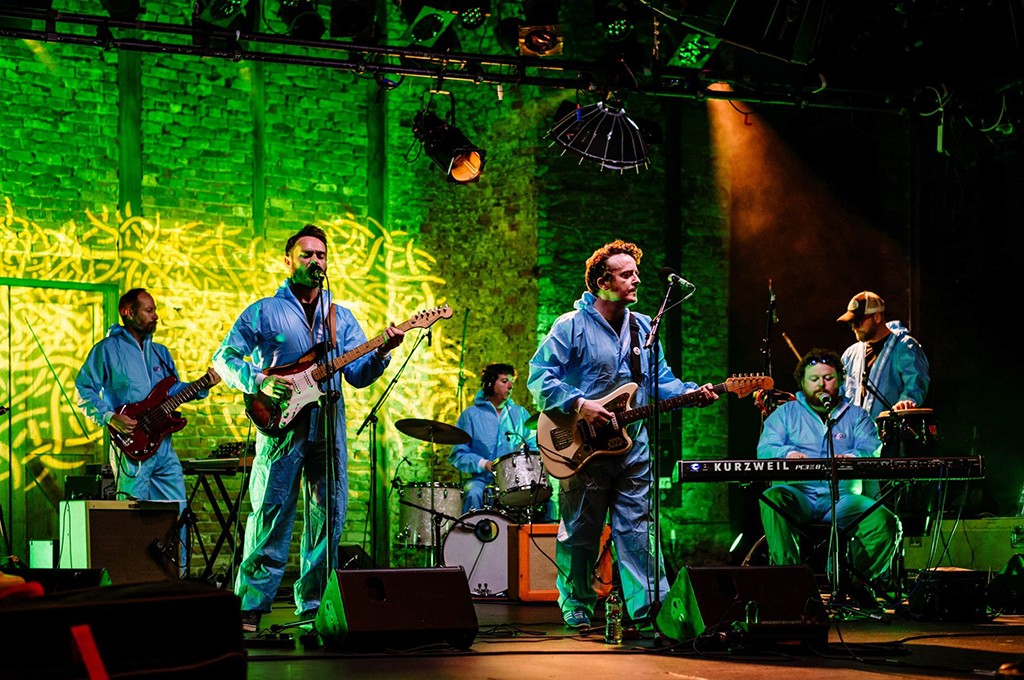 "Extranauts Celebrates Nightlife Culture with New Single 'Everybody in the Nite'"
The Irish psych rock sensation, Extranauts, known for their vibrant ensemble featuring Keith O'Neill as the lead vocalist/guitarist, Alan Stacey on guitar, Peter Vogelaar on bass, Peter Sauvage on drums, Edward O'Neill on keyboards/brass, and Tom Coady on percussion, unveiled their latest single, "Everybody in the Nite", on May 18, 2023. This track offers a taste of their highly anticipated debut album "The Alchemist", which is due to be released on June 2, 2023.
Extranauts laid down the track at Grouse Lodge Studios in Westmeath, Ireland, under the guidance of producer Jagz Kooner. The accompanying visual treat for the song, the music video, was directed by Matt O'Reilly of Creative Mash, offering an aesthetic complement to the energetic soundscape.
The band's frontman, Keith O'Neill, spoke about the inspiration behind the song, saying, "'Everybody in the Nite' is an ode to the escapism of nightlife and club culture. Sex, drugs and rock'n'roll have always gone hand-in-hand because they are all ways for us to temporarily lose ourselves and forget about our lives." He further elaborated, "Every Saturday night pubs and clubs are filled with sweaty masses of people trying to find themselves or lose themselves. Music is our religion and the dancefloor is our place of worship. When it feels this good we don't need faith to believe." This introspective outlook into the hedonistic world of nightlife adds another layer to the song, evoking a celebration of escapism.
With "The Alchemist" promising 13 tracks of their unique brand of psych rock, Extranauts' debut is shaping up to be a noteworthy addition to 2023's music scene.