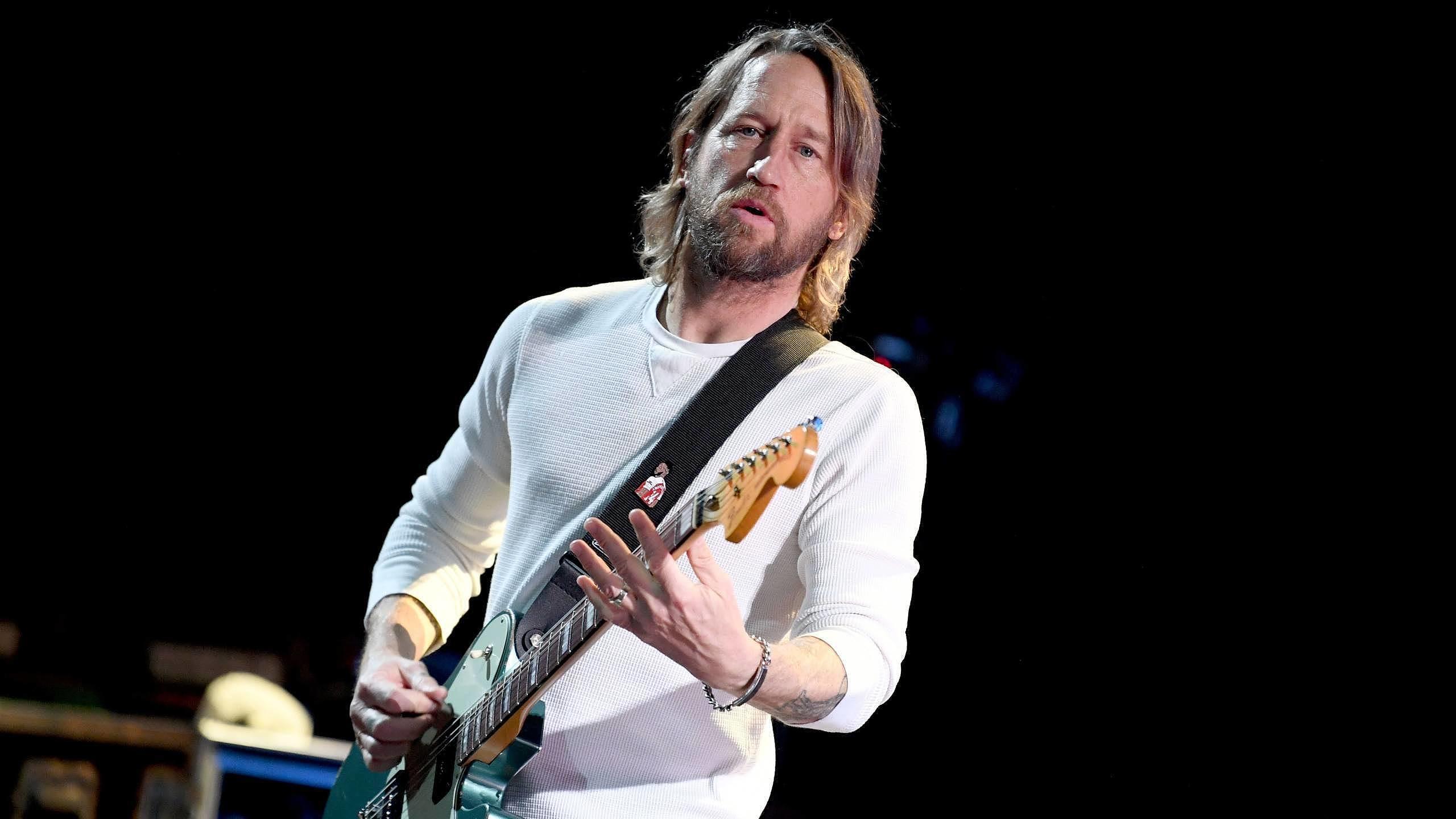 Foo Fighters' Chris Shiflett Announces New Solo Album "Lost at Sea"
Chris Shiflett, the lead guitarist of Foo Fighters, is ready to release his fifth solo album, "Lost at Sea", on November 5th. The album features 10 songs that showcase Shiflett's diverse musical influences, from punk rock to country to power pop.
Shiflett recorded the album with his longtime collaborators, producer Dave Cobb and drummer Chris Powell, at RCA Studio A in Nashville. He also enlisted some of his friends and heroes to join him on the album, such as Charlie Worsham, Elizabeth Cook, Kendell Marvel, and Brian Whelan.
The first single from the album, "The One You Go Home To", is a duet with Cook that Shiflett describes as "a classic country cheating song with a twist". The song is about two people who are having an affair, but they are both married to someone else. Shiflett says he was inspired by the duets of George Jones and Tammy Wynette, and he wanted to write a song that was "funny and sad at the same time".
Shiflett says that Lost at Sea is a reflection of his life and career, which have taken him from playing in punk bands like No Use for a Name and Me First and the Gimme Gimmes, to joining Foo Fighters in 1999, to pursuing his solo projects. He says that he loves playing different styles of music, and he doesn't feel the need to stick to one genre.
"I've always been a fan of all kinds of music, and I've always played in different kinds of bands," he says. "I don't really think about it too much. I just do what feels right to me."
Shiflett will support the album with a solo tour that kicks off on October 15th in Denver and wraps up on November 20th in Los Angeles. He will also join Foo Fighters for their rescheduled European tour in June 2022.
Artist Bio
Chris Shiflett is a musician, songwriter, and podcaster who has been playing guitar for Foo Fighters since 1999. He has also released five solo albums, including his latest, Lost at Sea, which showcases his diverse musical influences. He hosts a weekly podcast called Walking the Floor, where he interviews artists from various genres and backgrounds.