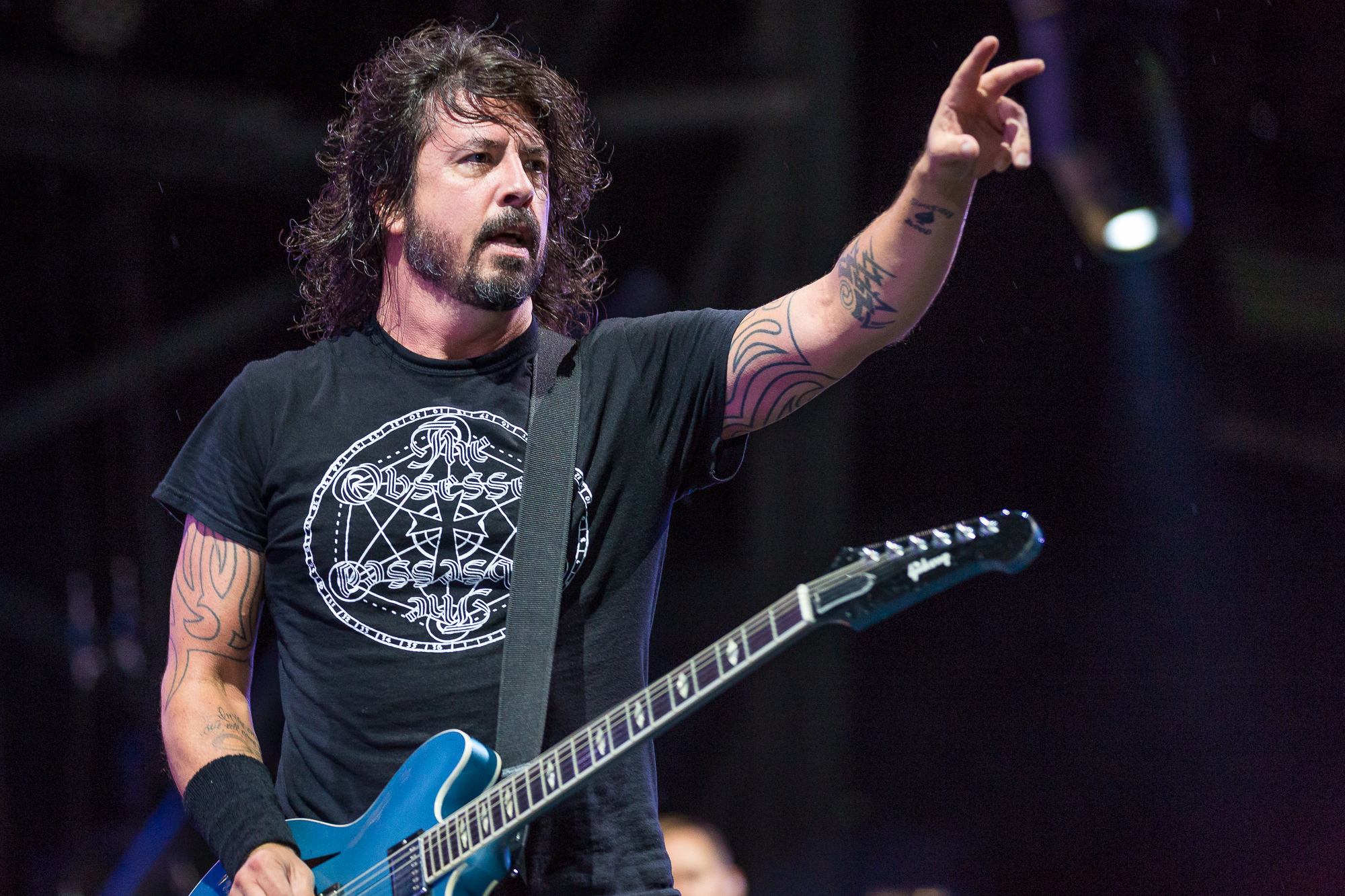 Foo Fighters debut "The Teacher" live in tribute to late drummer and mother
Foo Fighters, one of the most influential rock bands of the past three decades, have recently released their 11th studio album, But Here We Are. The album is a tribute to their late drummer Taylor Hawkins, who died unexpectedly in March 2022, and to Dave Grohl's mother Virginia, who was a school teacher and passed away in April 2022.
One of the most emotional and powerful songs on the album is The Teacher, a 10-minute epic that explores themes of grief, loss, and gratitude. The song features Grohl's raw vocals, soaring guitar solos, and a haunting piano outro. The title directly references Virginia, who taught Grohl how to "breathe" and "be", but never how to "say goodbye".
The band performed The Teacher live for the first time at a show in Rogers, Arkansas, on June 18th, 2023. The performance was part of their encore, and it captivated the audience with its intensity and sincerity. The band also debuted a video for the song, directed by Tony Oursler, which features Grohl singing in front of a projection of his mother's face.
Foo Fighters are currently on tour in the US, with dates in Australia scheduled for December 2023. They are joined by new drummer Josh Freese, who has played with bands like Guns N' Roses, Nine Inch Nails, Paramore, and Weezer.
About Foo Fighters
Foo Fighters are an American rock band formed by Dave Grohl in 1994 after the dissolution of Nirvana. The band consists of Grohl (lead vocals, guitar), Pat Smear (guitar), Nate Mendel (bass), Chris Shiflett (guitar), Rami Jaffee (keyboards), and Josh Freese (drums). They have won 12 Grammy Awards and sold over 30 million albums worldwide. Their music spans genres such as alternative rock, hard rock, post-grunge, and metal. Some of their most popular songs include Everlong, Learn to Fly, The Pretender, Walk, and Something from Nothing. They are known for their energetic live shows and their loyal fan base.