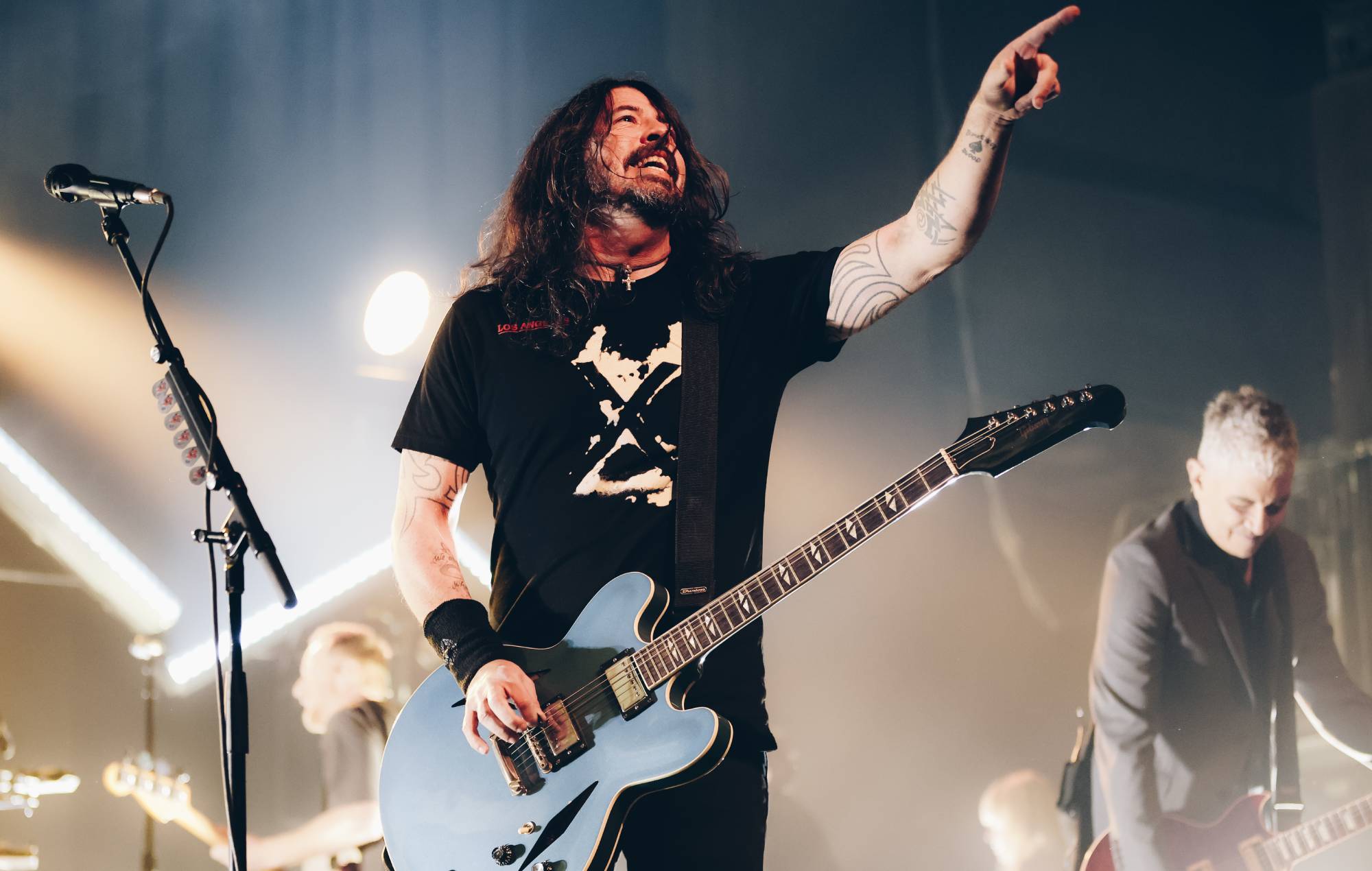 "Foo Fighters' Emotional Tribute: 'Under You' Marks Their Return"
The renowned American rock band Foo Fighters, composed of Dave Grohl on vocals/guitar, Nate Mendel on bass, Pat Smear on guitar, Chris Shiflett on guitar, and Rami Jaffee on keyboards, launched their latest single "Under You" on May 17, 2023. Serving as the second single from their forthcoming eleventh studio album, "But Here We Are", this track follows the previously released single, "Rescued".
The emotional depth of "Under You" stems from a painful loss: the sudden death of drummer Taylor Hawkins in March, who passed away at the age of 50 while the band was on tour in Colombia. This mournful tribute is reflected in the lyrics, "I woke up and walked a million miles today / I've been looking up and down for you / All this time it stills feels just like yesterday / That I walked a million miles with you." The song, produced by Greg Kurstin, is an expression of carrying the immense weight of grief.
Alongside the release of "Under You", the band announced a forthcoming livestream event titled "Foo Fighters: Preparing Music for Concert". Captured in the band's 606 studios, this program promises performances from the new album, intriguing behind-the-scenes footage, and unexpected surprises. The streaming event is set to premiere on May 21 at 3 p.m. ET via the platform Veeps, with on-demand viewing available through May 24, 2023.
Joel Madden, CEO and founder of Veeps, expressed his excitement for the upcoming event, stating, "Shows like this don't happen every day. To take this moment to gather fans worldwide, to give people an opportunity to share in the experience no matter where they are, is a gift. Having a place to make these moments accessible is why we built Veeps and we're honored to be trusted with delivering this incredible show for Foo Fighters and all of their fans."
The anticipation for the release of the band's new album, consisting of ten tracks and set to be released on June 2, 2023, continues to grow. This poignant new song, deeply reflective of their recent loss, offers a preview of the emotional depth expected from the upcoming album.