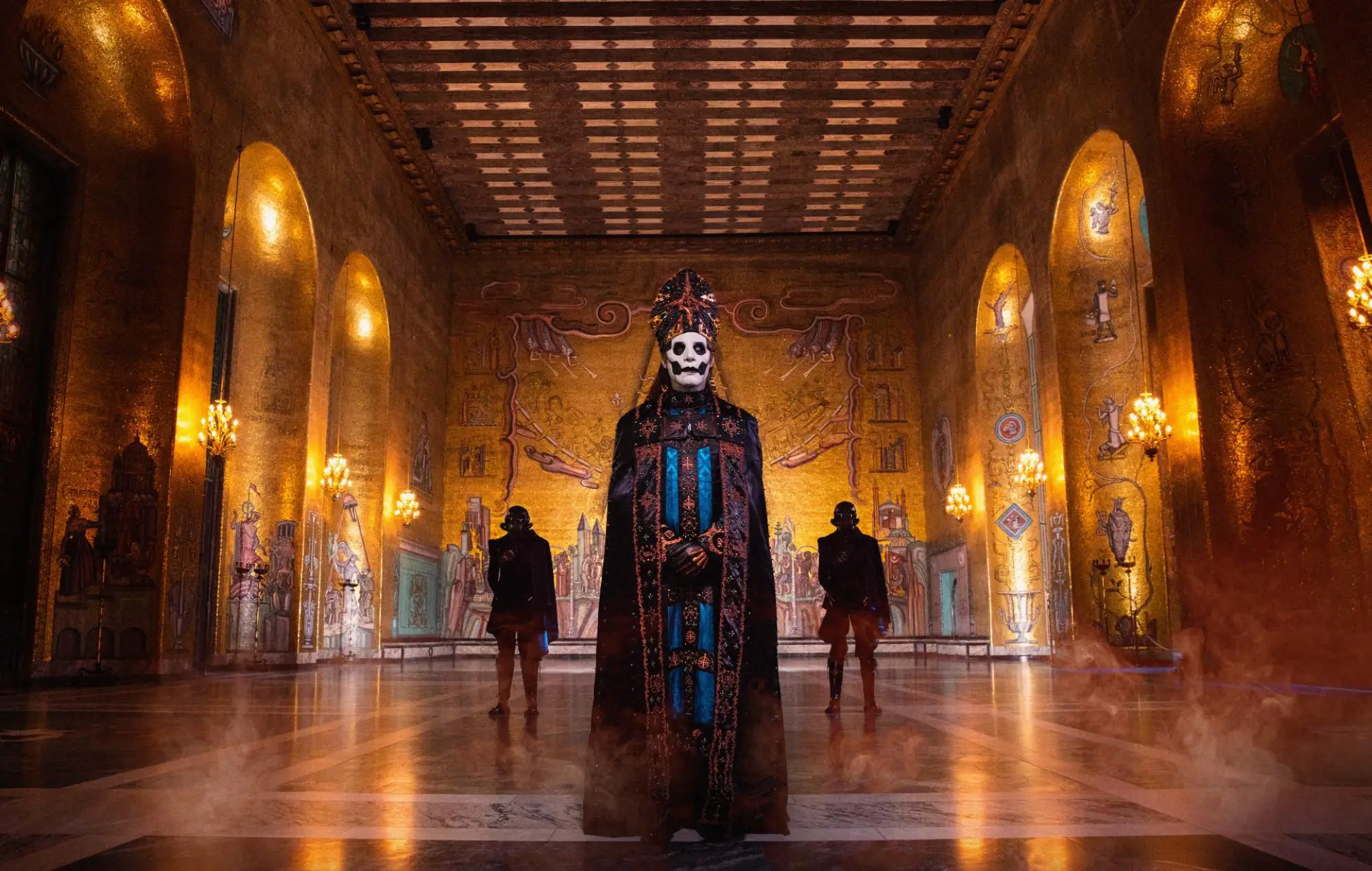 "Ghost Unveils a Fresh Take on Classics with 'Phantomime' EP"
The acclaimed Swedish rock group, Ghost, has released a vibrant new cover EP entitled "Phantomime" on May 19, 2023. Crafted under the meticulous production of Rich Costey, the EP consists of 5 unique reinterpretations, offering a fresh take on beloved rock tracks.
Initially, the band's intention was to release a full-length album, following up their fifth studio album "Impera" from 2022. However, after recording ten tracks, they opted to release a more concise project as an EP. The decision not only seemed more feasible but also allowed for a more focused and cohesive collection of songs.
Reflecting on the process, the band's frontman, Tobias Forge, shared with Apple Music, "I had just come off making the 'IMPERA' album, and I just didn't have the energy to go through another full-length album process. That deflated me a little, but as soon as I split the list in half, I saw there was a rock connection in these five songs. It just felt like a more cohesive and attractive solution. As with so many things in life, you just have to rethink your idea and all of a sudden it feels so much more doable."
Forge also delved into their unique renditions of "See No Evil" (originally by Television) and "Jesus He Knows Me" (originally by Genesis). He describes their version of "See No Evil" as a 'hyperbole-steroids' version of the song, akin to the energy of 'a very tight Rolling Stones in 1982, playing on cocaine.' He also explains why they decided to cover 'Jesus He Knows Me', a later Genesis track: not because they prefer later Genesis when they morphed into a pop band, but because such songs were more up for interpretation and easier to translate in the Ghost style.