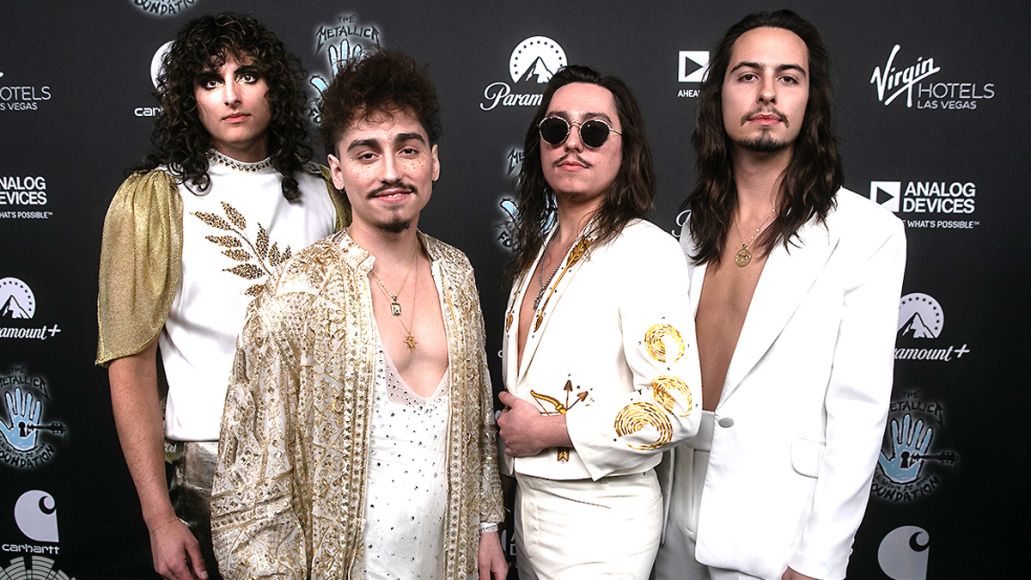 Greta Van Fleet's Journey-New Album "Starcatcher" and Metallica's Influence
On the brink of releasing their riveting third album, "Starcatcher", the rock powerhouse Greta Van Fleet, comprising brothers Jake, Josh, Sam Kiszka, and drummer Danny Wagner, takes a moment to reflect on their journey. Ahead of their album's release, the quartet reveals behind-the-scenes insights, details of their global tour, and the indelible influence of Metallica in a candid conversation with Billboard News.
Following their dramatic second album, 'The Battle at Garden's Gate', Jake envisions a reversion to pure rock 'n' roll, questioning its significance for their generation. The first glimpse of "Starcatcher", their rock anthem "Meeting the Master", was unveiled in April, serving as a cryptic teaser of what the band's evolved sound might entail. Josh labels this number as an "intentional curveball" aimed to pique fan curiosity around the album's overall vibe.
Read more: Greta Van Fleet Reveals New Album Titled "Starcatcher"
Choosing a personal favorite from their eclectic mix is a tough call, as the bandmates find their tracks to be wide-ranging in their sonics and semantics. Wagner elaborates, "The complexity of the soundscapes and layers of meaning make it challenging to pick a favorite. There are songs I enjoy performing, but that doesn't imply they were my favorites to craft or listen to."
The band is equally excited about their impending world tour, featuring a lineup of performances alongside Metallica in September. Sam reflects on the perseverance and passion that drive the iconic band Metallica, shedding light on his conversation with Metallica's Lars Ulrich about the relentless effort it takes to maintain their high-performance levels.
Greta Van Fleet's commitment to their craft is unmistakable. Wagner comments, "Our journey is an ongoing process. We're always focused on what's next, even contemplating our next album as we speak." The band's upcoming album and continued dedication to their music suggest an exciting future for their fans and the rock genre.