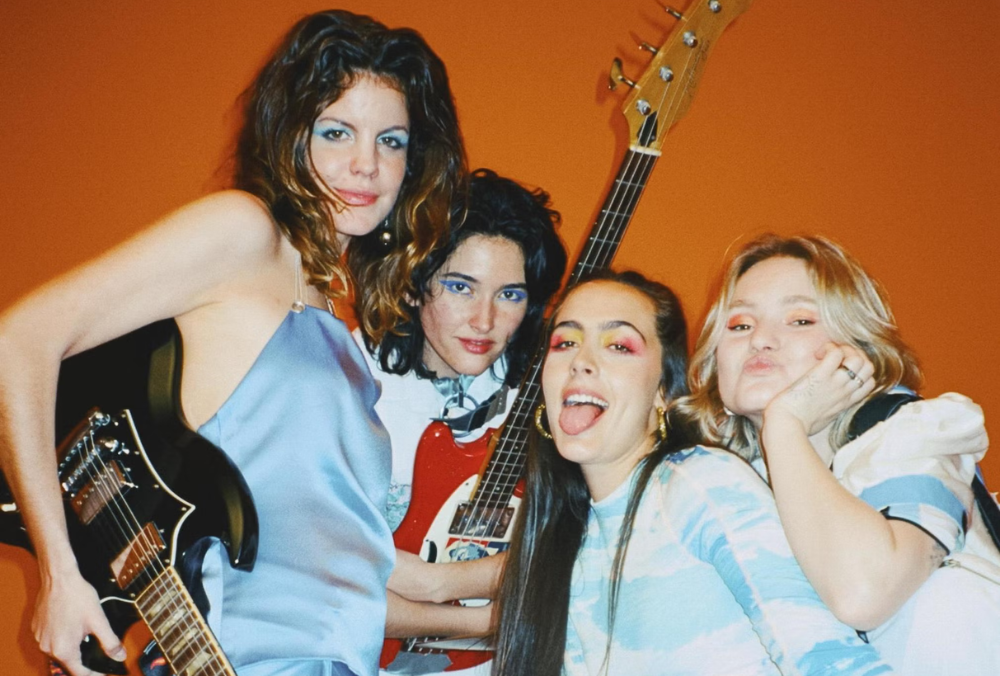 Hinds Announces Transition to Duo Following Departure of Bassist Ade Martín and Drummer Amber Grimbergen
Madrid's beloved garage rock band, Hinds, has recently revealed a significant change in their lineup. Bassist Ade Martín and drummer Amber Grimbergen have decided to part ways with the band, transforming Hinds from a quartet to a duo. Founding members, Carlotta Cosials and Ana Perrote, assure fans that they will continue the musical journey as a determined duo.
In an emotional statement shared in April 2015, the CoSign members addressed their devoted fans, saying,
"hello family. we have some news… Ade and Amber decided to leave the band in December. We are sorry we haven't been able to let you know until now. You might feel as heartbroken as we felt, but luckily music has the power to heal an aching soul. We've been through something very hurtful, but we're gonna carry on: we believe in Hinds more than anything in the world. If you're in, we are in."
Martín and Grimbergen, in their joint statement, expressed their perspective on the decision.
"After a lot of thought, we've realized that continuing with the band isn't something that makes sense for us anymore. Looking back at these 9 years, playing our songs on stages around the world and sharing all of that with you, makes the decision of leaving those amazing times behind, the most difficult of our lives."
They continued, "At the same time, we're excited about what's next. We're excited about having new experiences with new and different projects. We're excited about this new chapter in our lives." Martín and Grimbergen took the opportunity to express gratitude to their former bandmates and everyone involved in their journey, including crew members, labels, managers, promoters, booking agents, and touring bands.
Uncover More: Skinny Puppy Announces Second Leg of North American Farewell Tour
Hinds, originally formed as Deers in 2011 by Cosials and Perrote, quickly gained attention with their two-track release, Demo, in 2014. Martín and Grimbergen joined the group shortly after, leading to remarkable success and global tours as supporting acts for The Libertines, The Vaccines, and Black Lips. They faced a challenge in 2014 when they had to change their name from Deers to Hinds due to potential legal issues with the art-rock band Dears.
As a quartet, Hinds released three albums: their debut album Leave Me Alone in 2016, followed by "I Don't Run" in 2018, and their most recent full-length project, The Prettiest Curse, released in 2020. Despite the lineup changes, fans can rest assured that Hinds will continue to deliver their distinctive sound and musical passion as a determined and passionate duo.
hello family. we have some news. Ade and Amber decided to leave the band in december. we are sorry we haven't been able to let you know until now.
(1/2) pic.twitter.com/V3LeBfnHzP

— HiNDS 🌝 (@hindsband) July 25, 2023