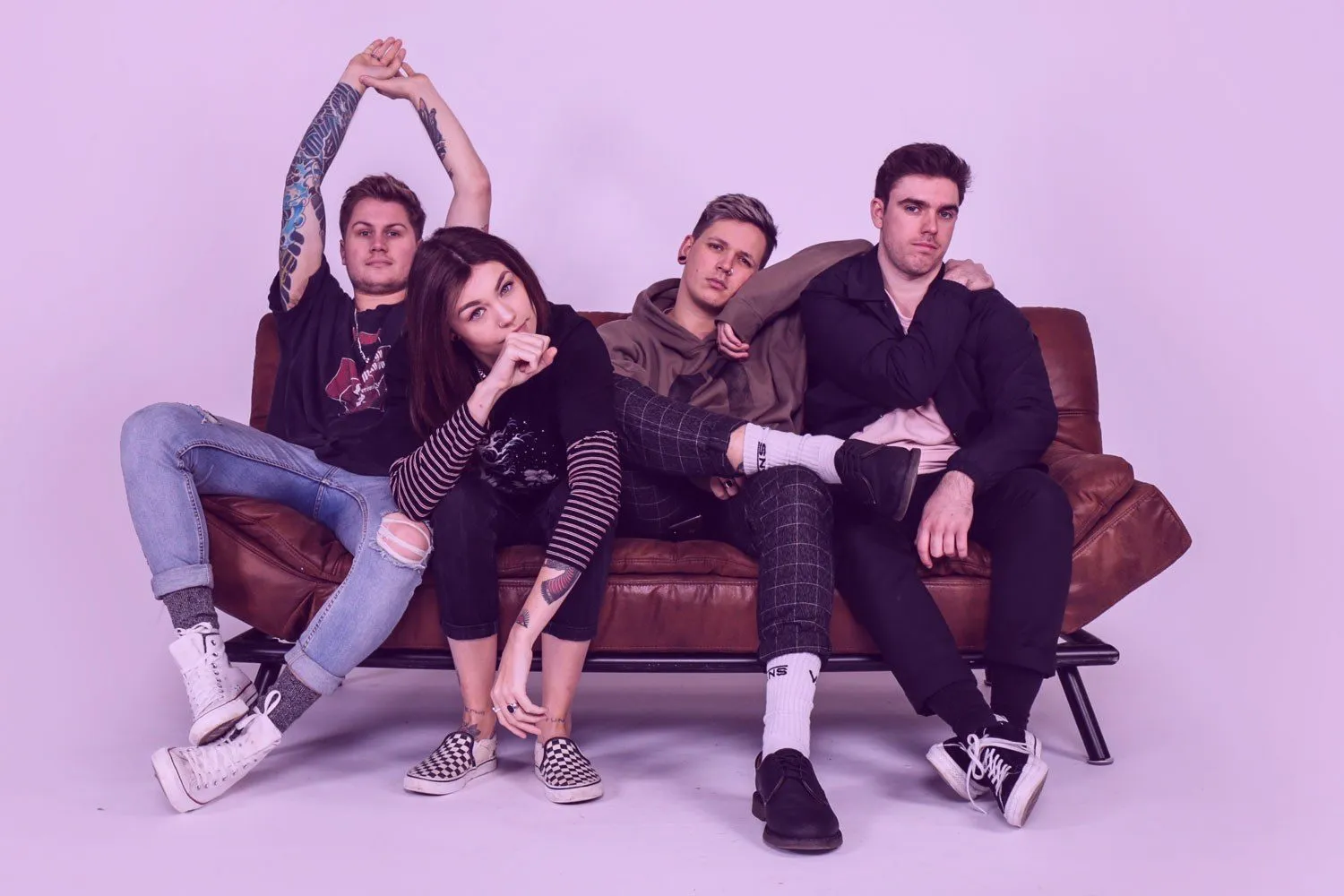 "Hot Milk Ignites Airwaves with 'PARTY ON MY DEATHBED' Premiered on BBC Radio 1's Future Sounds"
Hailing from Manchester, the acclaimed emo-pop band Hot Milk has set the music scene ablaze with their latest single "PARTY ON MY DEATHBED". The quartet — Han Mee (lead vocals/rhythm guitar), Jim Shaw (lead vocals/guitar), Tom Paton (bass), and Harry Deller (drums) — launched their vibrant new track on BBC Radio 1's Future Sounds with Clara Amfo, treating their fans to an electrifying audio-visual experience.
This exhilarating song serves as the second single from their eagerly awaited debut album, "A CALL TO THE VOID", which is slated for release on August 25, 2023. The talented trio of Hannah Mee, James Shaw, and Zachary Joseph Cervini crafted the song's lyrics, while the production credits are shared by James Shaw, Zakk Cervini, and Philip Strand.
Commenting on the track, lead vocalist Han Mee asserted that the song encapsulates their desire to extract every bit of enjoyment from life. Their relentless quest for fun often leads to recklessness, but they wouldn't have it any other way. Mee expressed an urge to connect with life outside the digital realm, to lose and find oneself in the energy of Manchester's streets. The upcoming 11-track album will also feature guest appearances from artists like Julian Comeau and Loveless.
Hot Milk describes their debut album as a deep exploration of the contrasting darkness within and around us, and how it shapes our perceptions. The band affirms that joy, commonality, and the expression of potent feelings and energy exist in the fine balance between these dark areas. They consider this record as a journey through diverse emotions, ranging from specific moments to abstract concepts, all centered around the challenge of comprehending the void within us.