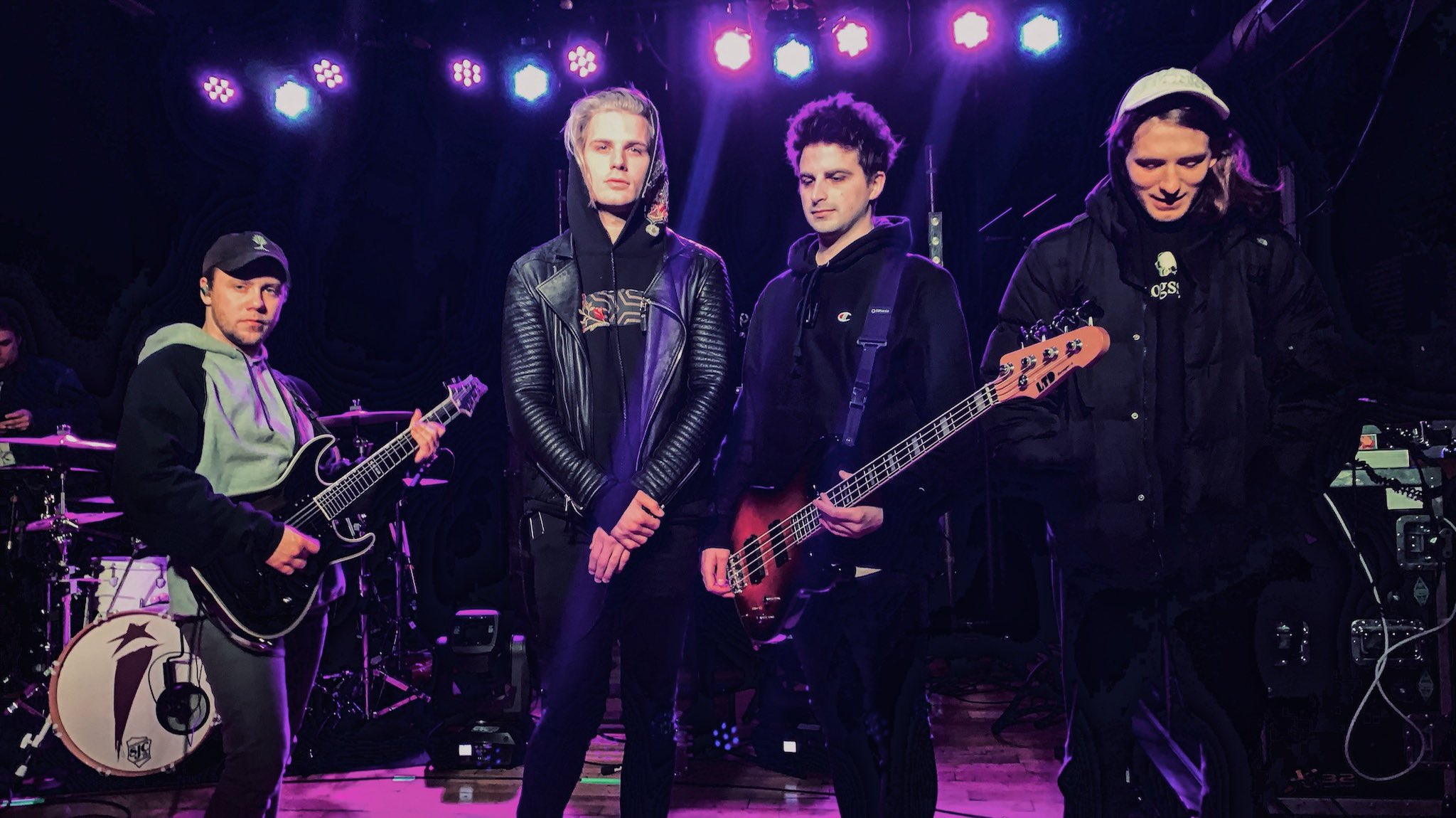 "I See Stars Breaks Hiatus with Dual Singles 'Anomaly' and 'Drift', Joins 'THE CONCRETE FOREVER TOUR'"
The electronicore sensations from America, I See Stars, including Brent Allen on the guitar, Andrew Oliver on keyboards, Devin Oliver as the vocalist, and Jeff Valentine on bass, have made a remarkable comeback with their new songs, "Anomaly" and "Drift". These twin releases mark the band's first music since their 2016 album, "Treehouse," ending a seven-year hiatus.
The creation of "Anomaly" involved the combined efforts of band members Devin Oliver, Andrew Oliver, Jeff Valentine, Brent Allen, and Nick Scott. Devin Oliver, the band's frontman, shed light on the personal significance of the song. According to him, "Anomaly" emerged from a challenging phase of his life, dealing with a rare neurological disorder that led him to chronic physical pain, headaches, and depression. The song serves as a powerful reminder of living life on one's own terms, despite all adversities. "Drift," written by an extended team including Cody Tarpley and Raphael Gebre-Egziabher, is described as "bipolar by nature" by Oliver, reflecting the tumultuous ebb and flow of thoughts and emotions.
Both songs were brought to life with the production mastery of David Bendeth, Devin Oliver, Andrew Oliver, Jeff Valentine, Brent Allen. The band's comeback doesn't stop with the new singles, as I See Stars is set to support the American rock band Bad Omens in their "THE CONCRETE FOREVER TOUR", along with the progressive metalcore ensemble ERRA. The tour is slated to commence at the Bayou Music Center in Houston, TX on September 1, 2023, and culminate at The Factory In Deep Ellum in Dallas, TX on October 13, 2023.