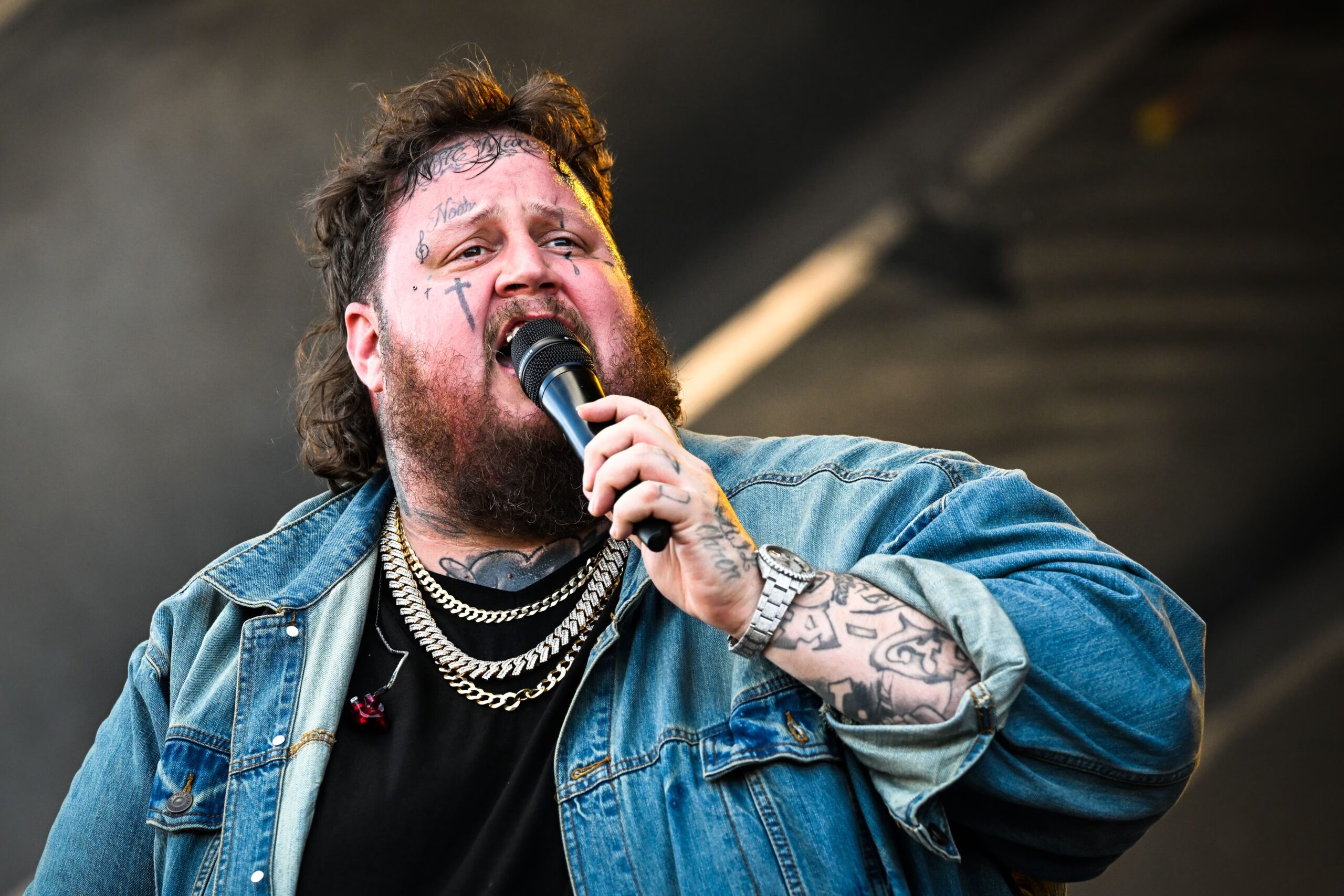 Jelly Roll's "Need a Favor" Makes History, Tops Billboard Rock and Country Charts
Jelly Roll is a rapper and singer from Nashville, Tennessee, who has been making waves in the music industry with his honest and heartfelt songs. His latest single, "Need a Favor", is a prime example of his unique style that blends rap, rock, and country influences.
"Need a Favor" is a song about Jelly Roll's relationship with God and his struggle with sin and guilt. He admits that he only talks to God when he needs a favor and he only prays when he has no other option. He wonders who he is to expect a savior when he has been living a reckless life. He asks God for forgiveness and mercy, hoping that he will not lose the people he loves.
The song was released on June 4, 2023, as part of Jelly Roll's ninth studio album, Whitsitt Chapel. The album was named after the church where Jelly Roll got married to his wife, Bunnie Xo, in 2019. The album features 13 tracks that showcase Jelly Roll's versatility and vulnerability as an artist.
"Need a Favor" has been well-received by fans and critics alike, who praised Jelly Roll's raw and authentic lyrics and his powerful vocals. The song has also achieved remarkable success on the Billboard charts, making history as the first song to reach the top 10 on both the Hot Rock & Alternative Songs and the Hot Country Songs charts simultaneously. The song also peaked at number 12 on the Billboard Hot 100, making it Jelly Roll's highest-charting single to date.
Jelly Roll performed "Need a Favor" live at the 2023 CMT Music Awards on June 17, 2023, where he received a standing ovation from the audience. He also announced his Backroad Baptism Tour 2023, which will kick off on July 9 in Atlanta and end on October 23 in Nashville.
Jelly Roll is one of the most exciting and innovative artists in the music scene today, who is not afraid to break boundaries and defy genres. With his soulful voice and his honest stories, he has captivated millions of fans around the world. "Need a Favor" is a testament to his talent and his faith, and a song that will resonate with anyone who has ever felt lost or hopeless.
About Jelly Roll
Jelly Roll (born Jason DeFord) is an American rapper and singer who was born and raised in Nashville, Tennessee. He started rapping at the age of 14 and released his first mixtape, Halfway House, in 2005. Since then, he has released over 20 mixtapes and nine studio albums, including Whitsitt Chapel (2023), A Beautiful Disaster (2020), and Waylon & Willie (2017) with Struggle Jennings.
Jelly Roll is known for his diverse musical style that incorporates elements of rap, rock, country, blues, and soul. He is also known for his personal and emotional lyrics that deal with topics such as addiction, depression, redemption, and love. He has collaborated with artists such as Tech N9ne, Yelawolf, Rittz, Lil Wyte, Haystak, Bubba Sparxxx, Kid Rock, and Aaron Lewis.
Jelly Roll is married to Bunnie Xo (born Bunny DeFord), a social media personality and entrepreneur who runs her own clothing line called Bailee Ann Boutique. They have two children together: Bailee Ann DeFord (born in 2012) and Noah DeFord (born in 2016). Jelly Roll also has a daughter named Peyton DeFord (born in 2005) from a previous relationship.
Jelly Roll is active on social media platforms such as Instagram (@jellyroll615), Facebook (@TheRealJellyRoll), Twitter (@jellyroll615), TikTok (@officialjellyroll), and YouTube (Jelly Roll). He has over 2.8 million subscribers on YouTube, where he posts music videos, behind-the-scenes footage, interviews, and vlogs.