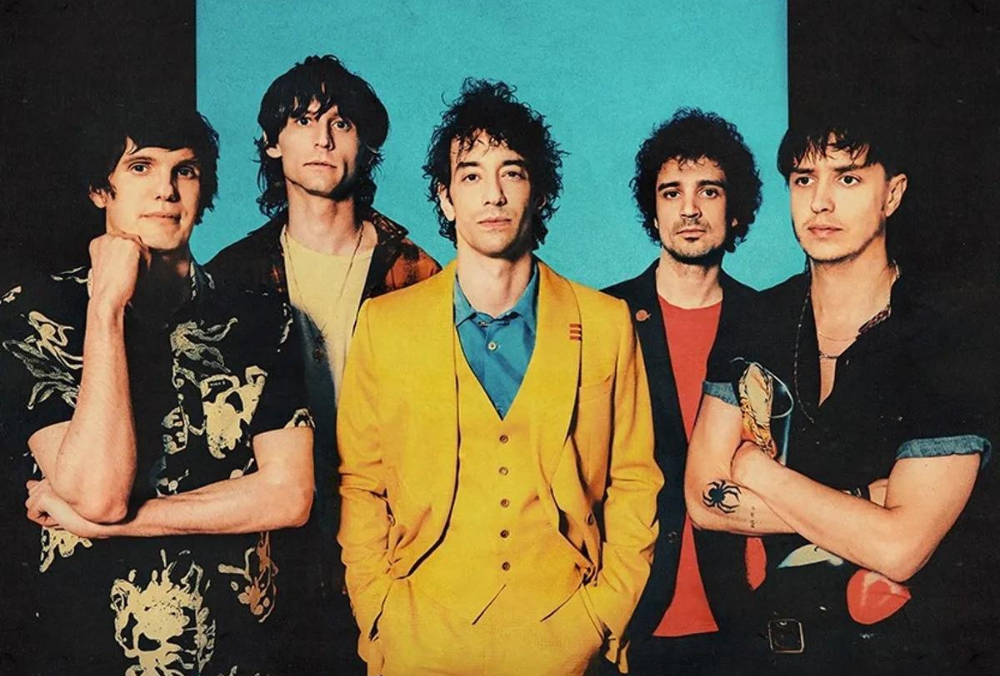 Julian Casablancas from The Strokes Shares Thoughts on The 1975's Malaysia Protest
During The 1975's recent performance at Malaysia's Good Vibes Festival, lead singer Matty Healy spoke out against the country's anti-LGBTQ laws and even kissed his bandmate Ross MacDonald on stage. The bold statements led to consequences as the rest of the festival was canceled, and The 1975 subsequently faced a ban from Malaysia.
Julian Casablancas, from The Strokes and also part of the festival lineup, shared his perspective on the situation in a series of Instagram comments. He acknowledged that The 1975's actions brought awareness to the issues, especially from an outsider's perspective, but he expressed doubt that it would have a significant impact on changing the situation in Malaysia. Casablancas suggested that the government in Malaysia is intense and unlikely to be swayed by Twitter pressure.
Los fans del Matty Healy atacando a Julian solo por escupir verdades. pic.twitter.com/iWp1n8Yw2U

— Fernanda Torres (@MaferGooner) July 23, 2023
He emphasized that while there are many things to be fixed, strategic approaches might be more effective. Casablancas clarified that he wasn't commenting on the content of The 1975's protest but rather expressing his view as an outsider. He also mentioned that public displays of affection between straight couples are not allowed in Malaysia, adding that it's a different cultural context, and expecting a foreign artist to fix the country's issues and then leave might not be the most practical approach.
Dive Deeper:The Armed Unveils Energetic Single "Everything's Glitter" Ahead of Perfect Saviors Album
Since The 1975's performance, The Star reported that 18 police reports have been filed regarding their set, indicating the magnitude of the impact and controversy it has generated. As the discussions continue, musicians using their platforms to address social and political issues remains a topic of importance and debate in the music industry.