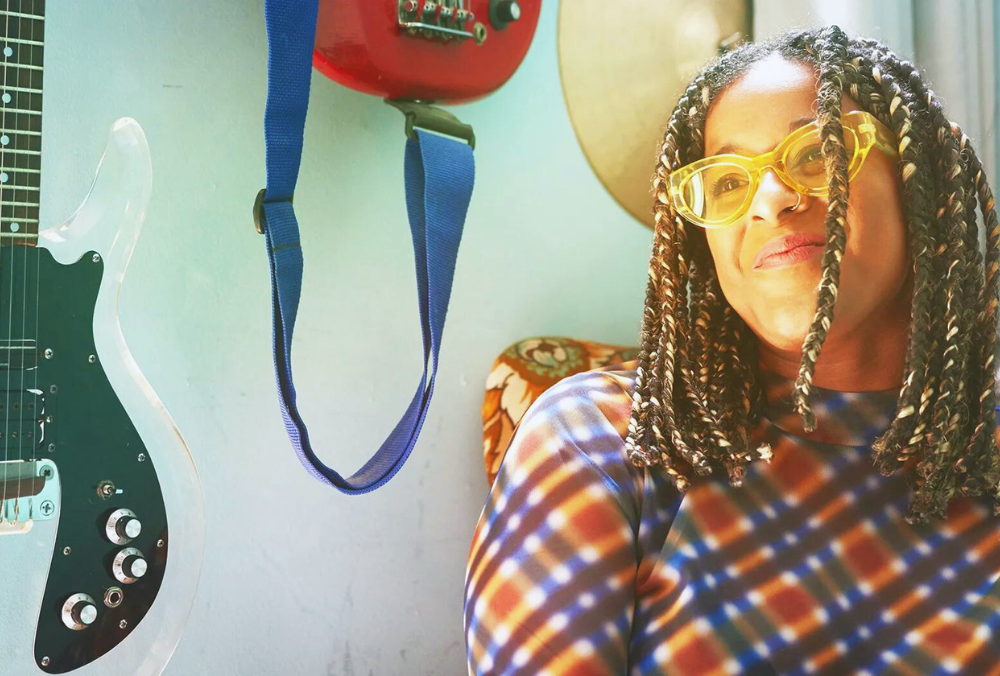 L'Rain Unveils Playful Single "Pet Rock" from Upcoming Album I Killed Your Dog
In a delightful twist of creativity, L'Rain, the musical project of Taja Cheek, has introduced the single "Pet Rock" from her forthcoming album, I Killed Your Dog, scheduled for release on October 13. This announcement arrives on the heels of L'Rain's participation in the Re:Set Concert Series alongside renowned acts like Idles, LCD Soundsystem, and Jamie xx earlier this summer.
The newly revealed single is accompanied by a visually captivating music video directed by Studio Jojo. Delving into the inspiration behind the song, Cheek explained, "The song is based around an old story I'd been told about a woman who was riding the train but looked strange, and the reader eventually figures out that she's dead, with glasses on, being propped up by the people that seem to have harmed her. As a lifelong collector of tchotchkes, the music video is based on a concept I came up with featuring miniatures."
The upcoming album, I Killed Your Dog, is described as a crystallization of L'Rain's tactile songwriting approach. It offers an implicit exploration of early synthesizer's electric dreams and failures, while openly engaging with rock music conventions. The album also embraces the heritage of folk as Black music in America, influenced by Cheek's background in experimental guitar bands.
Accompanying the single and album announcement, L'Rain also unveiled the artwork and tracklist for I Killed Your Dog, which features a diverse lineup of tracks:
"Sincerity Commercial"
"Our Funeral"
"Pet Rock"
"I Hate My Best Friends"
"I Killed Your Dog"
"All The Days You Remember"
"5 to 8 Hours a Day (WWwaG)"
"Sometimes"
"r(EMOTE)"
"Uncertainty Principle"
"Oh Wow, A Bird!"
"Knead Bee"
"Monsoon Of Regret"
"Clumsy"
"What's That Song?"
"New Year's UnResolution"
L'Rain is set to embark on a North American tour in support of the album, with dates including:
10/20 — New York, NY @ Pioneer Works
10/25 — Philadelphia, PA @ Johnny Brenda's
10/26 — Washington, DC @ Songbyrd
11/29 — Los Angeles, CA @ El Rey *
12/01 — Los Angeles, CA @ Zebulon
12/02 — San Francisco, CA @ Bottom of the Hill
12/05 — Portland, OR @ Polaris Hall
12/06 — Seattle, WA @ Madame Lou's
12/07 — Vancouver, BC @ Fox Cabaret
(*with Cate Le Bon and Mega Bog)
I Killed Your Dog is set to be released on October 13 via Mexican Summer. For more information, visit here.