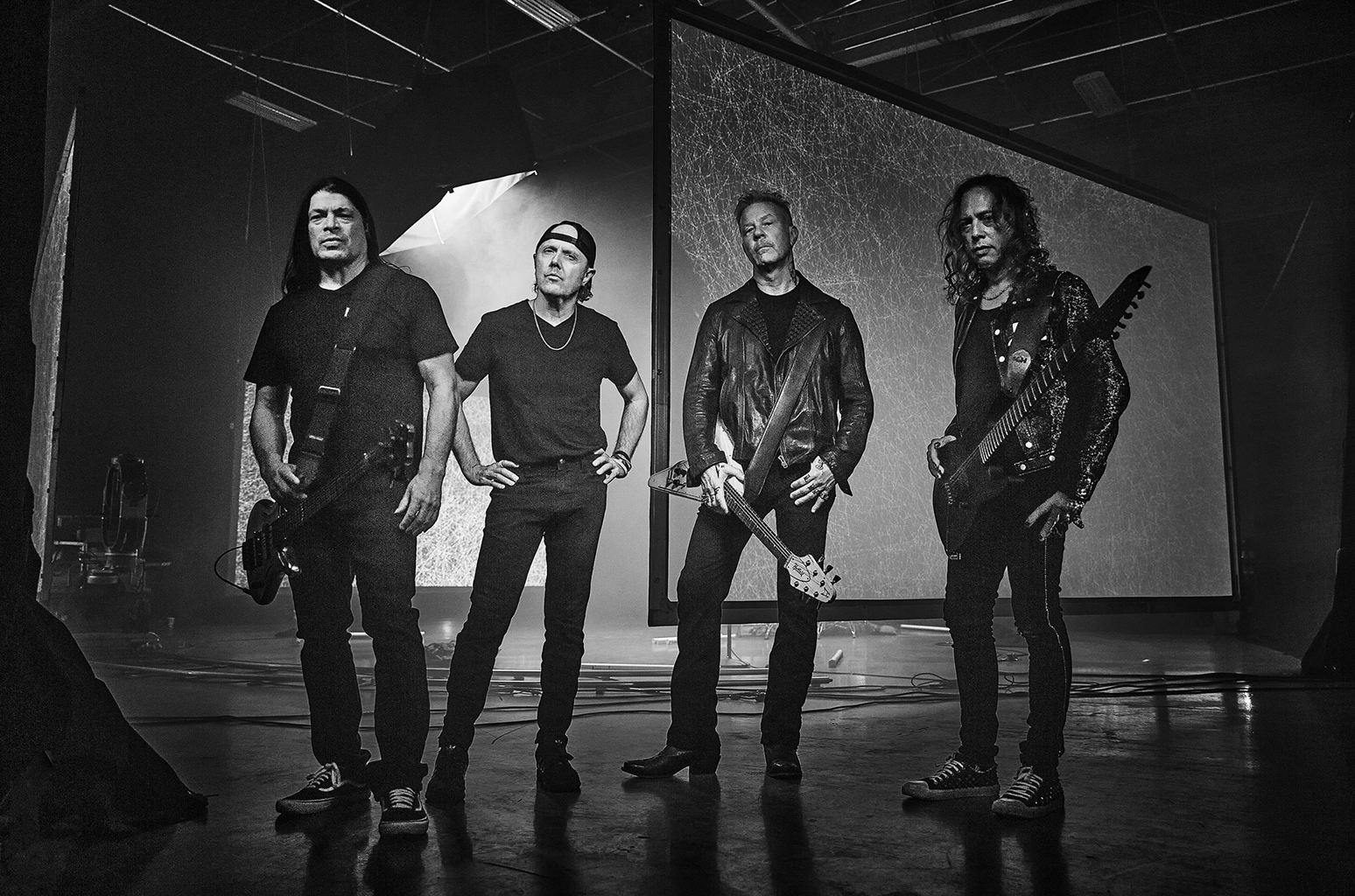 Metallica's '72 Seasons' Takeover Week on 'Jimmy Kimmel Live'
Metallica is gearing up to release their new album, 72 Seasons, and they have some exciting surprises in store for fans. In addition to a global theater premiere, the band will take over Jimmy Kimmel Live! for an unprecedented Metallica week. The band announced the news on social media, mentioning that they will be performing for Jimmy and his audience each night.
Breaking new ground for Jimmy Kimmel Live!, Metallica will be the musical guest every night from Monday, April 10, through Thursday, April 13. The band shared on Twitter, "We'll be playing live for all four shows, and you'll also catch us on the couch, chatting with Jimmy one night. Keep your eyes peeled for other sightings during the broadcast, as we really don't know what else Jimmy will get us involved in!"
Metallica has collaborated with Kimmel on past projects, including the Helping Hands charity concert. As NME reported, Kimmel hosted the event where Metallica performed "Nothing Else Matters" with St. Vincent in December. The concert was streamed on Paramount+ and focused on "creating sustainable communities by supporting workforce education, the fight against hunger, and other critical local services."
During the upcoming Metallica week on Jimmy Kimmel Live!, fans can expect electrifying live performances and candid conversations with the band members. As the group hinted, there may be even more surprises in store throughout the broadcasts. Don't miss this unique opportunity to see Metallica in a new light, showcasing their latest album, 72 Seasons, in a week-long takeover of Jimmy Kimmel Live!.
We're celebrating #72Seasons release week by taking over late night! Catch us on @JimmyKimmelLive on ABC Monday, April 10 – Thursday, April 13 for four live performances, one night of chatting on the couch, and whatever other fun Jimmy has in store for us. pic.twitter.com/MZUMNr9mxd

— Metallica (@Metallica) April 7, 2023