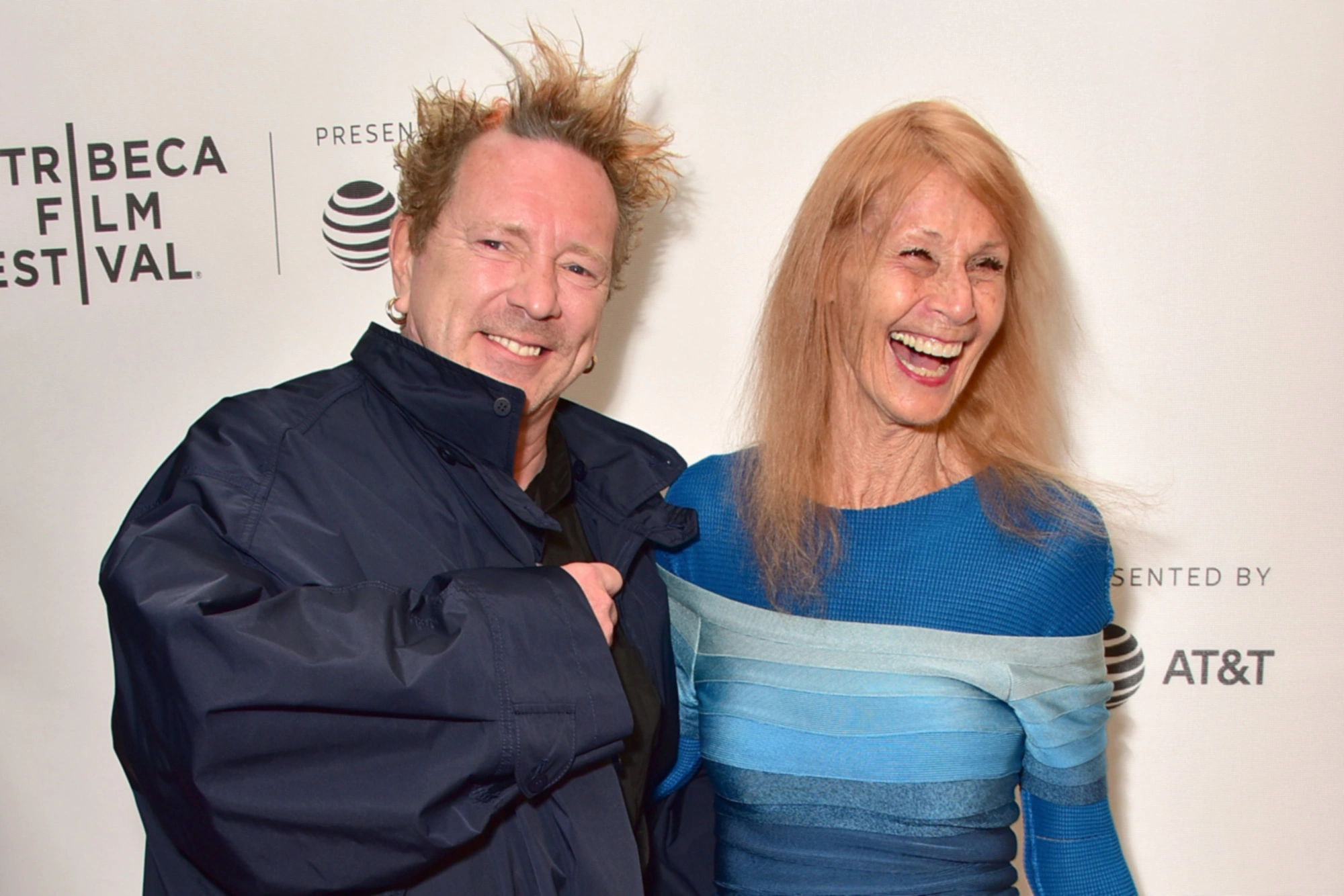 Nora Forster, wife of John Lydon, passes away at age 80 after battle with Alzheimer's disease
Nora Forster, the wife of former Sex Pistols frontman John Lydon, has passed away at the age of 80 following a long battle with Alzheimer's disease. The couple were married for 44 years and Lydon had spent the past few years dedicating his public efforts to honoring his longtime love. Lydon became Nora's full-time carer during her battle with Alzheimer's disease. The news of Forster's passing was shared on the Instagram feed of Lydon's band Public Image Limited. In the post, the band expressed their condolences to the family and shared their sadness about Nora's passing.
Lydon, who is also known as Johnny Rotten, had dedicated his recent Eurovision Song Contest entry to his beloved wife. The song, "Hawaii," was a touching ballad that Lydon wrote himself. It failed to advance in the competition but was a beautiful tribute to his wife. The punk icon also dedicated his emotional run on The Masked Singer last year to the love of his life, Nora. He agreed to slip into the Jester costume to make Nora smile and bring joy into her life.
Lydon and Forster met in 1975 at Sex, the London punk shop run by Vivienne Westwood and the Pistols' manager Malcolm McLaren. Forster's daughter from her first marriage to singer Frank Forster, Ariana, became better known as The Slits singer Ari Up, and their family ties to punk went deep. Ariana passed away from breast cancer in 2010 at age 48.
In a recent interview, Lydon expressed how caring for his wife had elicited profound changes in him. He described Alzheimer's as a "hideous" disease that slowly made his wife disappear. However, he also said that their life together had been worth every moment and that no joy comes without pain. The loss of Nora Forster is a significant one, and her legacy in the punk community will continue to live on through her family and the people she touched throughout her life.