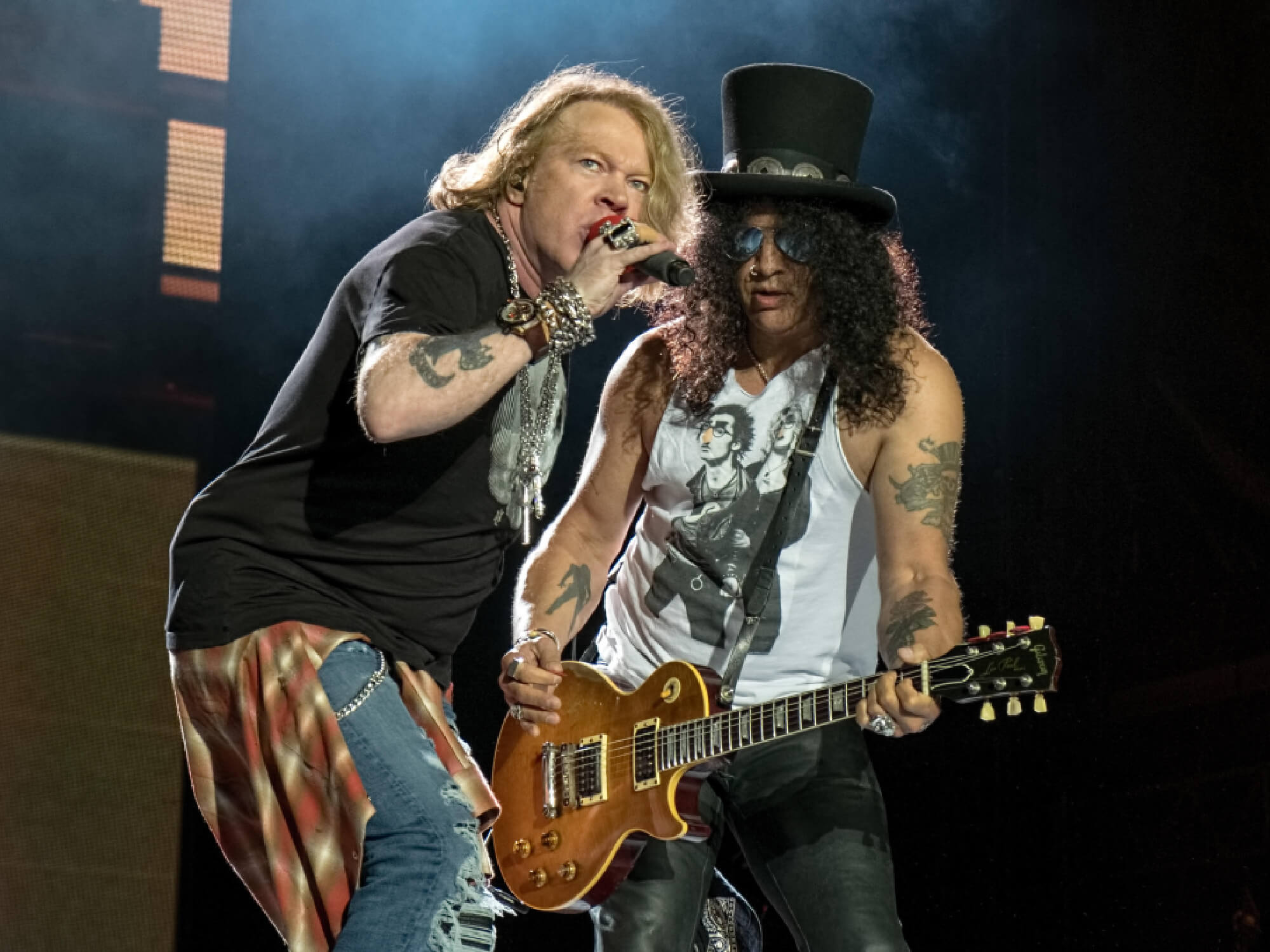 PowerTrip Metal Festival to Feature Guns N' Roses, Ozzy Osbourne, AC/DC, Metallica, Tool, and Iron Maiden
Indio, California's Coachella Valley will be the destination for metal music this fall, as some of the biggest hard rock bands come together for the inaugural PowerTrip Festival. The three-night festival, presented by Goldenvoice, is set to take place from October 6-8, featuring some of the greatest hard rock bands of all time. According to the announcement on Thursday, the first night will be headlined by a double-bill featuring Guns N' Roses and Iron Maiden. On the second night, AC/DC will share the stage with Ozzy Osbourne, in his first announced show since announcing his retirement due to health concerns. The final night will see Metallica and Tool headlining. Goldenvoice has promised an "unmatched concert production," which will elevate the experience beyond the traditional stadium or parking lot concert norm.
Goldenvoice, the company behind the legendary Coachella Valley Music & Arts Festival and Stagecoach country fest, had teased the announcement on Wednesday with a cryptic post featuring the show's metal fingers logo.
The festival will offer three-day general admission tickets starting at $599 (plus fees), with upgrades available to The Pit, reserved floor and grandstand seating options, as well as a number of VIP packages. Register for first access to tickets beginning today at 1 p.m. ET by clicking here to learn more.
Earlier this year, Ozzy Osbourne, who is now 74, announced on social media that his touring days have come to an end, stating that his scheduled 2023 European/UK tour dates have been canceled. "Believe me when I say that the thought of disappointing my fans really f—s me up, more than you will ever know." However, Osbourne is reportedly working on finding ways to perform for his fans without having to travel from city to city or country to country, with his goal to get back onstage as soon as possible.
Check out the event poster below for more information on the lineup and schedule. Fans of metal music will not want to miss this inaugural event that promises to be unforgettable.